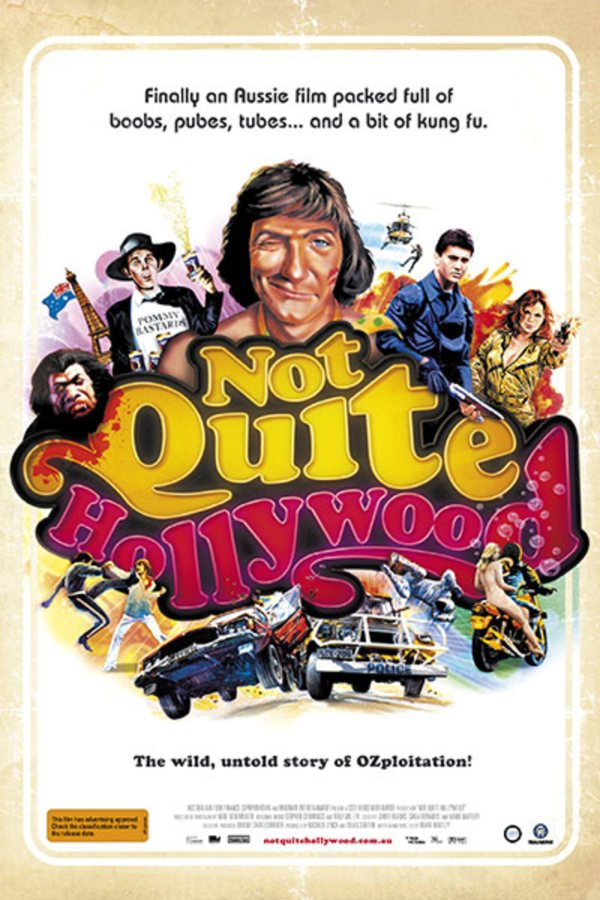 Not Quite Hollywood: The Wild, Untold Story of Ozploitation!
Directed by Mark Hartley
NOT QUITE HOLLYWOOD is the wild, wonderful, untold story of "OZPLOITATION" films. It irreverently documents an era when Australian cinema got its gear off and showed the world a full-frontal explosion of sex, violence, horror and foot-to-the-floor, full bore action! An eye-popping celebration of Australian cult films of the '70s and early '80s (including MAD MAX, BMX BANDITS and PATRICK), NOT QUITE HOLLYWOOD explodes with adrenaline-pumping clips and outrageous anecdotes from such luminaries as Quentin Tarantino, Dennis Hopper, Barry Humphries and Jamie Lee Curtis.
The story of the Australian exploitation genre cinema of 1970s and 80s.
Cast: Quentin Tarantino, Dennis Hopper, Jamie Lee Curtis
Member Reviews
Not the first time to see this. Always entertaining.
Love this documentary! Watching it again for about the 15th time. Please add more documentaries like this, Horror Noire, Never Sleep Again, Crystal Lake Memories, ETC.
Watching this made me aware of some I'm sure are gems of genre exploitation cinema. I'm hoping this becomes a metric for Shudder to eventually add these titles to their streaming catalog.
Who cares about the "superstar" names, the documentary itself is worth the watch.
Very good, and now I have a list of Auzzie movies to track down.