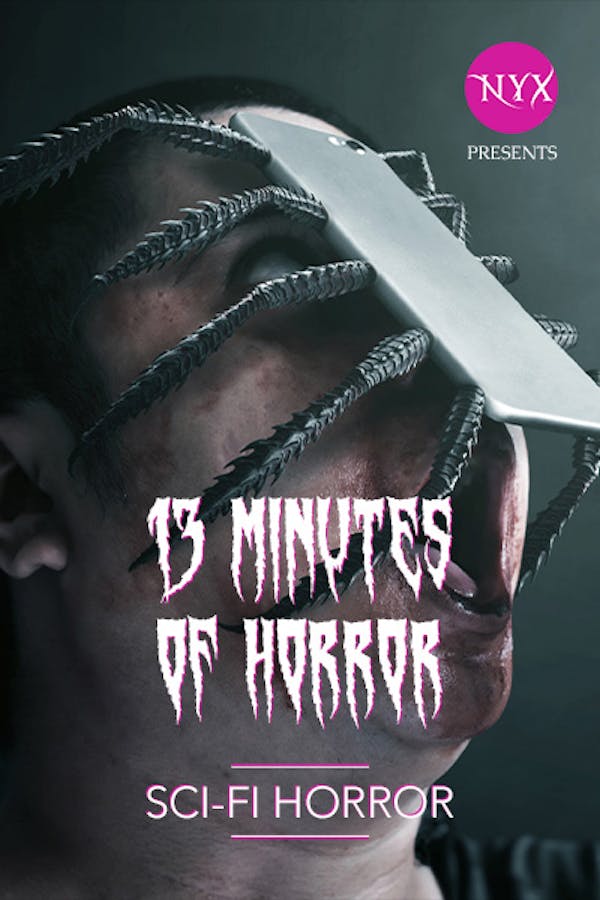 NYX 2022 13 Minutes of Horror
Directed by Marilyn Flores, Kristine Gerolaga, Carla Grace Fajardo, Sadie Walton, Bianca Malcolm, Elaine Chu, Robbie Barnes, Megan Llewellyn, Sara Werner, Deanna M. Gomez, JC Farris, Olivia Hill, Izzy Lee
Sci-Fi Horror has led us into the depths of fear and back again, from the mundane to the fantastical. It's the fear of the unknown, the fear of the depths of space, and the fear of where our technology will lead. Here, the winners of Nyx Horror Collective's 13 Minutes of Horror 2022 60-Second Film Challenge lead you through the wicked, the weird and the worrisome all within one terrifying minute.
13 Minutes is a film festival inclusive of BIWOC, LGBTQ+ women, disabled women, and non-binary creators.
Cast: Alba Villaronga, Leanne Tarrab, Kerry Ready, Lisa Ramirez, Gracie Piper
Member Reviews
That was 17 minutes of my life that I'll never get back
One or two good ideas, but honestly mostly these were like 2-line-horror-stories but worse.
waste of time this. couldnt even get past half way