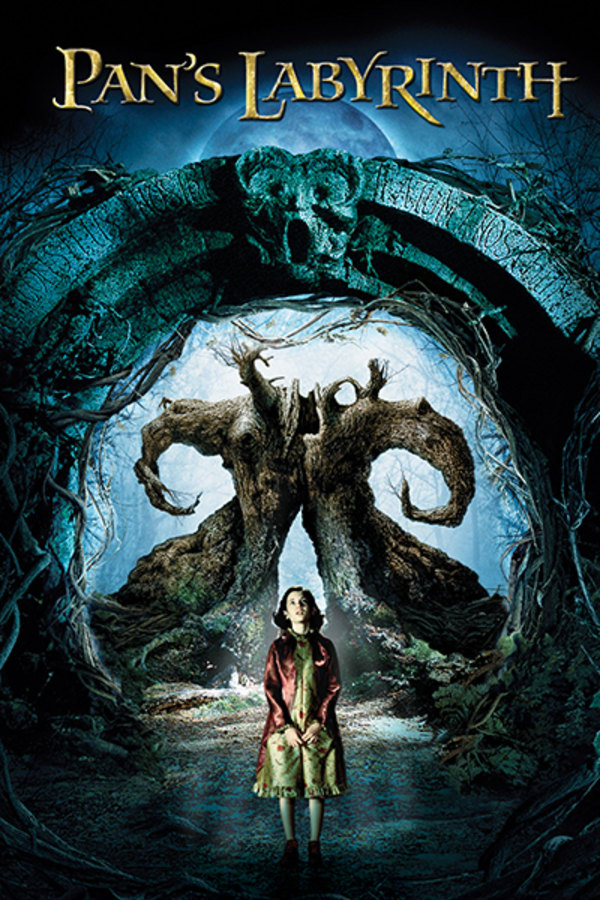 Pan's Labyrinth
Directed by Guillermo Del Toro
A young girl obsessed with fairytales escapes into a fantasy world to avoid the harsh realities of her life with her pregnant mother and cruel stepfather in post-civil war Spain. Convinced by faun, Pan, that she is the lost princess of a magical kingdom, young Ofelia must complete a series of dangerous tasks to prove her true identity. A dark allegorical take on the horrors of the Spanish civil war, Guillermo del Toro's acclaimed PAN'S LABYRINTH has been attributed to popularising the Spanish genre film in the 21st century. (In Spanish with English subtitles.)
A young girl escapes into fantasy in Guillmero del Toro's Spanish Civil War-set masterwork.
Cast: Ivana Baquero, Doug Jones, Maribel Verdu, Ariadna Gil, Sergi López
Member Reviews
Milky Bloody Mandrake Root Baby ---------------------------- You will need: - 1 mandrake root - 2 cups milk (cow or goat) - a cup of blood - a saucer - a dropper Place mandrake root in saucer, ugly side up. Slowly pour (2 cups) fresh milk over. The mandrake root should begin whining and writhing like a baby within seconds. Add (2 drops) blood and place under your sick mother's bed. Add 2 drops blood daily as needed, and voliá, you'll be the talk of your next potluck.
I've watched horror movies almost exclusively for 30 years and not much creeps me out...this my friends...CREEPED ME OUT! Lol- watch it...it's worth "the read." ;)
Beautiful. A horror you won't forget.
still visually stunning and moving. Its a great flick