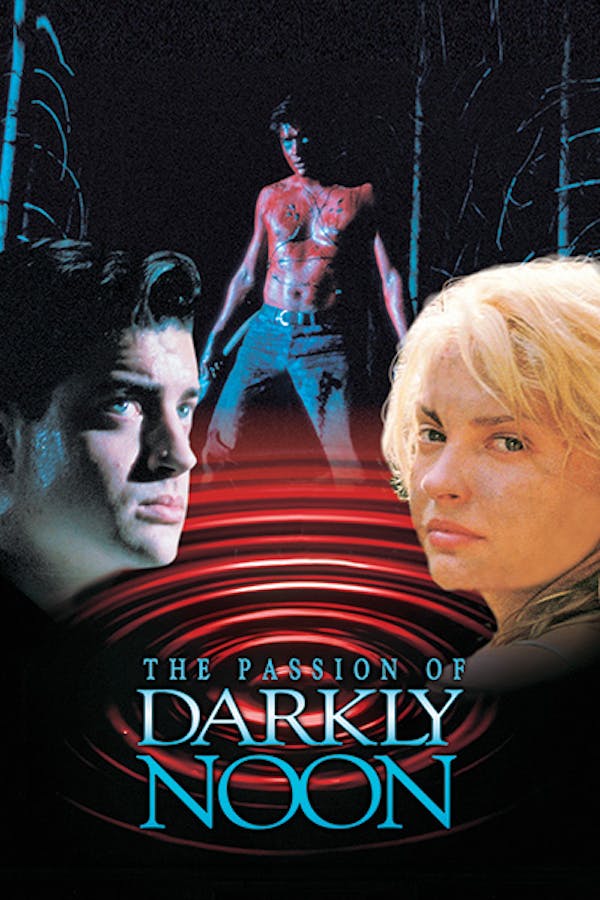 Passion of Darkly Noon
Directed by Philip Ridley
After his religious fanatic parents suddenly die, Darkly (Brendan Fraser) wanders in the woods until he's brought to the home of Callie (Ashley Judd) and Clay (Viggo Mortensen). But the lovers' constant couplings drive the still-brainwashed Darkly crazy, and when he meets Roxy (Grace Zabriskie), she convinces him Callie is a witch who lures men to their doom. Darkly soon realizes a reckoning is coming– and he must be the one to carry it out. Philip Ridley's underrated curio is both a superb Southern Gothic erotic thriller and a psychological horror gem on par with Ridley's masterpiece THE REFLECTING SKIN.
An ultra-religious drifter is driven out of his mind while living with a very lusty couple.
Cast: Brendan Fraser, Ashley Judd, Viggo Mortensen, Loren Dean
Member Reviews
wut? Worth a look. Makes you almost believe there's some meaning here. But nah... Brendan Fraser is so awful he's worth the price of admission.
"For the love of God!". I stole that line from the movie because that pretty much sums it up. What?! Why!? Huh?!
Weird but/and I liked it. Certainly hangs together but not for everyone
This movie is... a lot. You kind of just have to watch it. Is it good? No. It's probably terrible. I'm not sure. This movie says a lot of things, but it also says nothing. I hate this movie. I also love this movie. I give this movie five stars, not to comment on it's quality, but to tell you you need to watch this movie. Now.