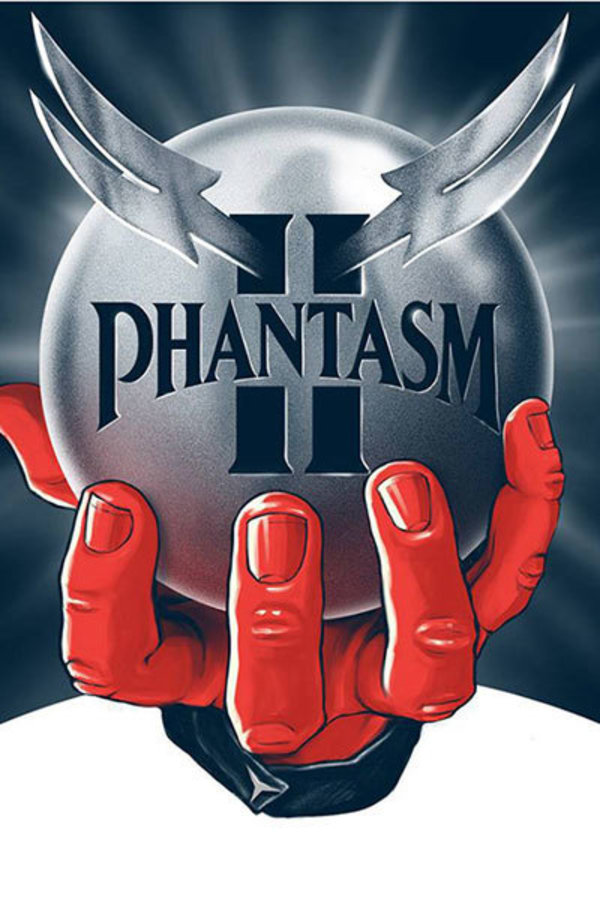 Phantasm II
Directed by Don Coscarelli 
After seven years of being institutionalised following the unbelievable events that led to his brother's death, 19-year-old Mike Pearson decides to take matters into his own hands to get his retribution from the Tall Man. As tragedy strikes again, this time to his long-time friend and other Tall Man survivor Reggie, the two set out on the hunt for this other-worldly menace and his diminutive minions. Armed with a heavy arsenal, Mike is determined to answer the unexplained cries for help from a beautiful girl of his dreams - sensing a supernatural connection that binds him, her, and the Tall Man in a mortal battle. Contains strong horror
After seven years of being institutionalised, 19-year-old Mike Pearson decides to take matters into his own hands to get his retribution from the Tall Man.
Cast: James Le Gros, Reggie Bannister, Angus Scrimm
Member Reviews
The movie that will someday explain the entire Phantasm franchise. We will find out that Mike killed Reggie's family, burned down his house and has been feeding him LSD since 1988 so that Reggie would join Mike on a killing spree.
A fun sequel to the original. It's more conventional and more like and action-horror than the original but easily the best Phantasm sequel.
A little bit slow in parts and did not feel like a full story, shame about the actor change but atleast we get the old michael back next time around, apart from that, the whole series is pretty solid looking forward to watching the last installment.
The first movie was bizarre and nonsensical in a very fun and entertaining way, filled with iconic imagery; this one I'm sorry to say just feels very uninspired and drags itself all the way through without adding anything whatsoever to the tall man's story. And that's also why I'm giving it two skulls instead of one...at least it didn't ruin the mistery behind it all
God Reg I love your head! Decent sequel and watch out for the homage to Sam Raimi.