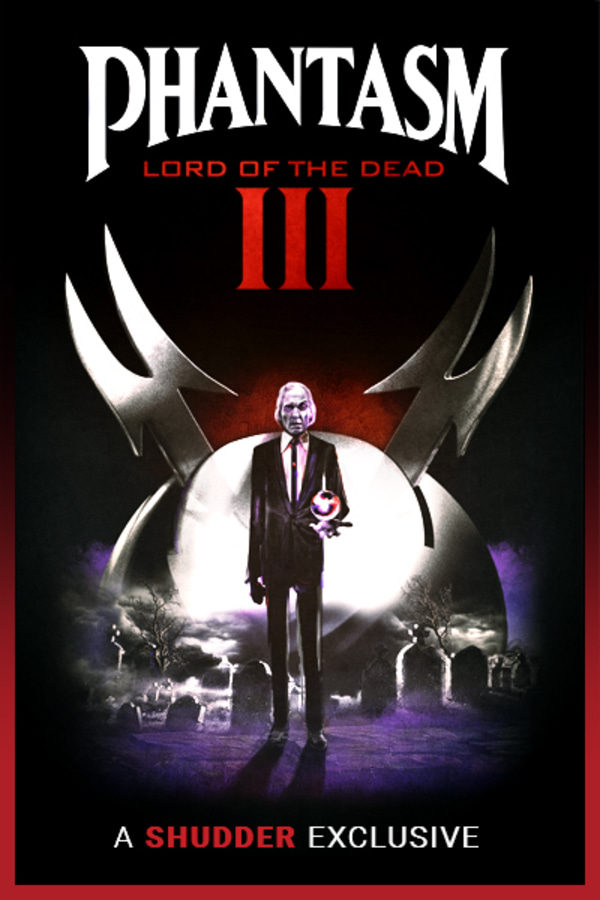 Phantasm III: Lord of the Dead
Directed by Don Coscarelli
Reggie teams up with a boy and a young woman to rescue Mike from the Tall Man in the third entry in the PHANTASM series. Picking up where PHANTASM II left off, Reggie helps Mike escape from the Tall Man, who vows to return. Two years later, a vision of the Tall Man and Mike's dead brother Jody signals that the nightmare is beginning again. When the Tall Man kidnaps Mike and turns the dead Jody into a sphere, Reggie decides it's time to get the alien mortician for good. But the Tall Man has some terrifying new tricks up his sleeve - and lots and lots of spheres…
Reggie teams up with a boy and a young woman to rescue Mike from the Tall Man.
Cast: Angus Scrimm, A. Michael Baldwin, Reggie Bannister
Member Reviews
fun but not that good if you liked the first two you might like this but it is not even close to as good
This film certainly feels more like the first film than the second one. And it is right messed up and out to lunch like the first film. Though it seems to lack the fun and mysterious quality of the original film.
Beginning to end shit got down 😎
I enjoyed it.... It's not near as good as the previous two but thats generally how things go. Goes to show you a bigger budget isn't always better. Little to much comedy for my taste in a phantasm film, but it still has some great moments... and of course it wouldn't be a Phantasm film without a bad ass Cuda.