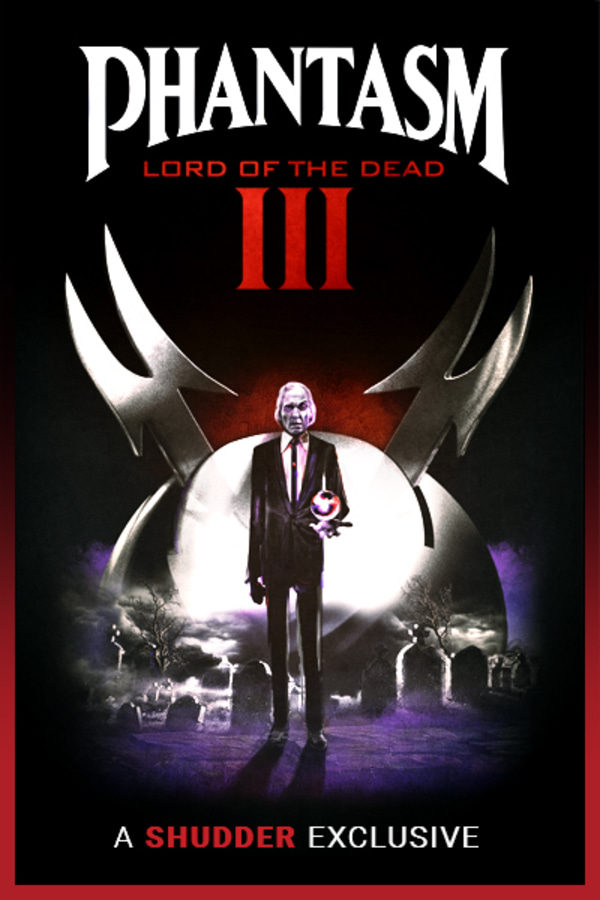 Phantasm III: Lord of the Dead
Directed by Don Coscarelli
Reggie teams up with a boy and a young woman to rescue Mike from the Tall Man in the third entry in the PHANTASM series. Picking up where PHANTASM II left off, Reggie helps Mike escape from the Tall Man, who vows to return. Two years later, a vision of the Tall Man and Mike's dead brother Jody signals that the nightmare is beginning again. When the Tall Man kidnaps Mike and turns the dead Jody into a sphere, Reggie decides it's time to get the alien mortician for good. But the Tall Man has some terrifying new tricks up his sleeve - and lots and lots of spheres…
Reggie teams up with a boy and a young woman to rescue Mike from the Tall Man.
Cast: Angus Scrimm, A. Michael Baldwin, Reggie Bannister
Member Reviews
IF you dont like phantasm i dont like you
II is good, but it's probably my least favorite of the series, tbh. This one, while insane and stupid, changes it up quite a bit and for that, I salute it.
Fun continuation/expansion on the Phantasm universe. Special effects keep improving in each installment. Angus gets more lines this time! But why, oh WHY do they keep giving Reggie all these sexy, WAY younger women. It's just flat-out creepy and definitely couldn't fly these days. Those scenes are actually the scariest to me! LOL
where is #2? this is like watching the original star wars trilogy without The Empire Strikes Back. smh