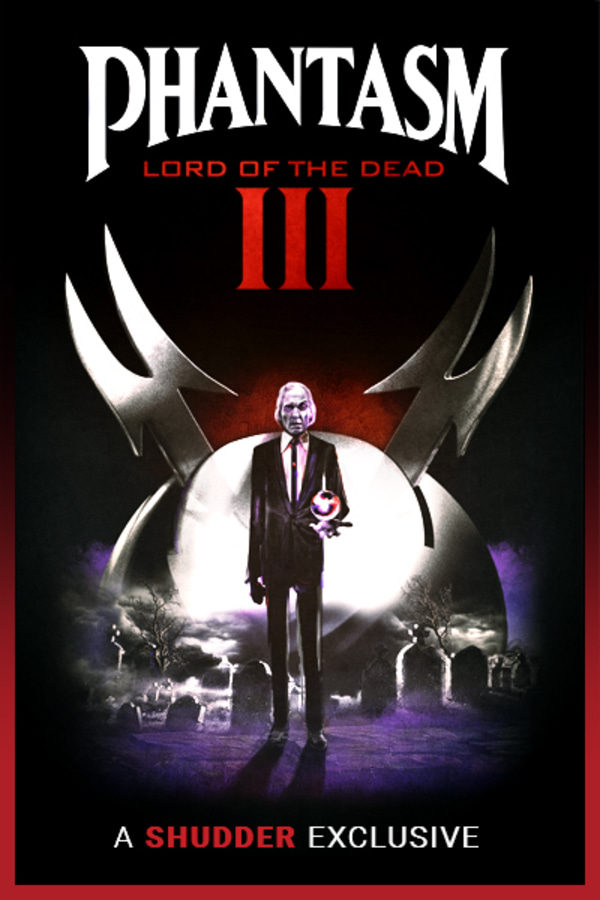 Phantasm III: Lord of the Dead
Directed by Don Coscarelli
Reggie teams up with a boy and a young woman to rescue Mike from the Tall Man in the third entry in the PHANTASM series. Picking up where PHANTASM II left off, Reggie helps Mike escape from the Tall Man, who vows to return. Two years later, a vision of the Tall Man and Mike's dead brother Jody signals that the nightmare is beginning again. When the Tall Man kidnaps Mike and turns the dead Jody into a sphere, Reggie decides it's time to get the alien mortician for good. But the Tall Man has some terrifying new tricks up his sleeve - and lots and lots of spheres…
Reggie teams up with a boy and a young woman to rescue Mike from the Tall Man.
Cast: Angus Scrimm, A. Michael Baldwin, Reggie Bannister
Member Reviews
where is #2? this is like watching the original star wars trilogy without The Empire Strikes Back. smh
Silly story. Poor acting. Poorly shot.
I don't understand why Shudder doesn't have the 2nd one, but it has all of the other movies in this series. Strange. I watched this one with Joe Bob on the Christmas special. I liked it more than the first one, actually. I loved the characters and the action in this one. I also am just enraptured when Angus Scrimm is on screen as the Tall Man. I love every line he delivers. Don Coscarelli has been added to my list of favorite horror directors.
A decrease in quality for the series
Really enjoyed this one, the second is a real task to watch but as long as i watched them both together i can pretend its the same movie because the second just felt really stretched out. Love the new characters in this entry and it feels alot more fun.