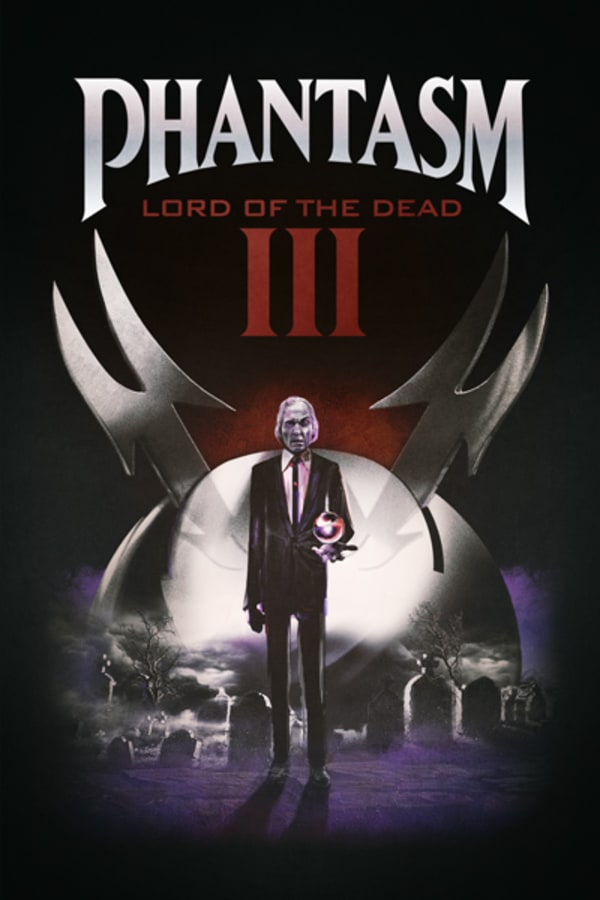 Phantasm III: Lord of the Dead
Directed by Don Coscarelli
Reggie teams up with a boy and a young woman to rescue Mike from the Tall Man in the third entry in the PHANTASM series. Picking up where PHANTASM II left off, Reggie helps Mike escape from the Tall Man, who vows to return. Two years later, a vision of the Tall Man and Mike's dead brother Jody signals that the nightmare is beginning again. When the Tall Man kidnaps Mike and turns the dead Jody into a sphere, Reggie decides it's time to get the alien mortician for good. But the Tall Man has some terrifying new tricks up his sleeve - and lots and lots of spheres…
Reggie teams up with a boy and a young woman to rescue Mike from the Tall Man.
Cast: Angus Scrimm, A. Michael Baldwin, Reggie Bannister
Member Reviews
Phantasm#2 is on dvd google it lol
i have the hole dvd set. "BoY" says creepy care taker these movies are classic
I have a tendency to watch all movies in a series, so where's 2 as many have commented. Anyway, this one was entertaining. Not scary, spooky, or creepy. Just entertaining. I enjoyed watching it to past the time as I cooked and cleaned the kitchen. It was nice finding out Tall Man's purpose and his (temporary) weakness.
Once again I seen this on Joe bobs Christmas special along with a few others from the series. The great characters and plot are wacky at times, but in the best way. Great film!