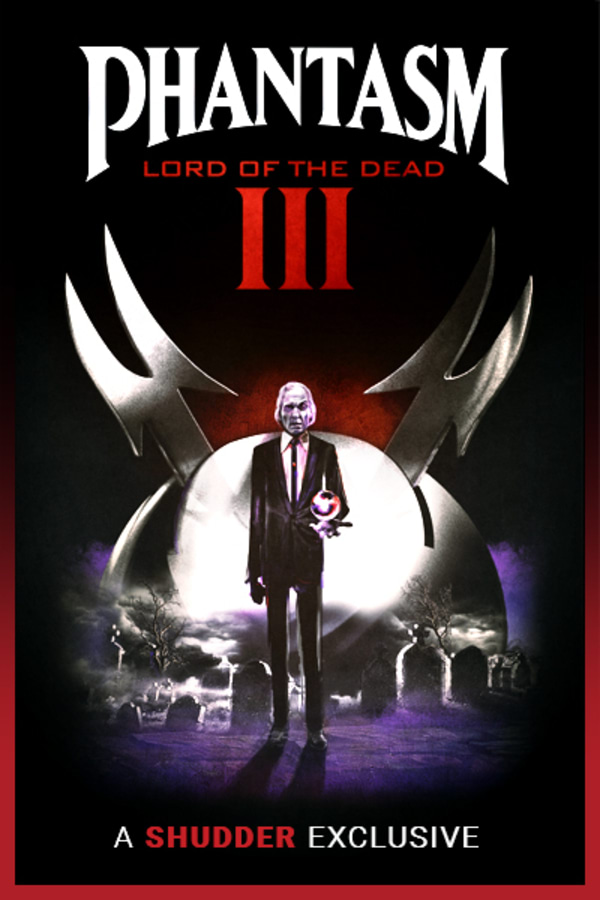 Phantasm III: Lord of the Dead
Directed by Don Coscarelli
Reggie teams up with a boy and a young woman to rescue Mike from the Tall Man in the third entry in the PHANTASM series. Picking up where PHANTASM II left off, Reggie helps Mike escape from the Tall Man, who vows to return. Two years later, a vision of the Tall Man and Mike's dead brother Jody signals that the nightmare is beginning again. When the Tall Man kidnaps Mike and turns the dead Jody into a sphere, Reggie decides it's time to get the alien mortician for good. But the Tall Man has some terrifying new tricks up his sleeve - and lots and lots of spheres…
Reggie teams up with a boy and a young woman to rescue Mike from the Tall Man.
Cast: Angus Scrimm, A. Michael Baldwin, Reggie Bannister
Member Reviews
my favorite of the series
Okay. I loved 1 and 2 but 3 is just absolutely horrible. Trust me some scenes are just so bad you just cannot unsee them. I'm pretty stunned Don Coscarelli and the original cast was even involved in this major disappointment. Pretty sad. Hoping 4 isn't a dumpster fire like this cause I really want to see 5 to finish the series. Fingers crossed.
Haven't seen the 4th entry yet