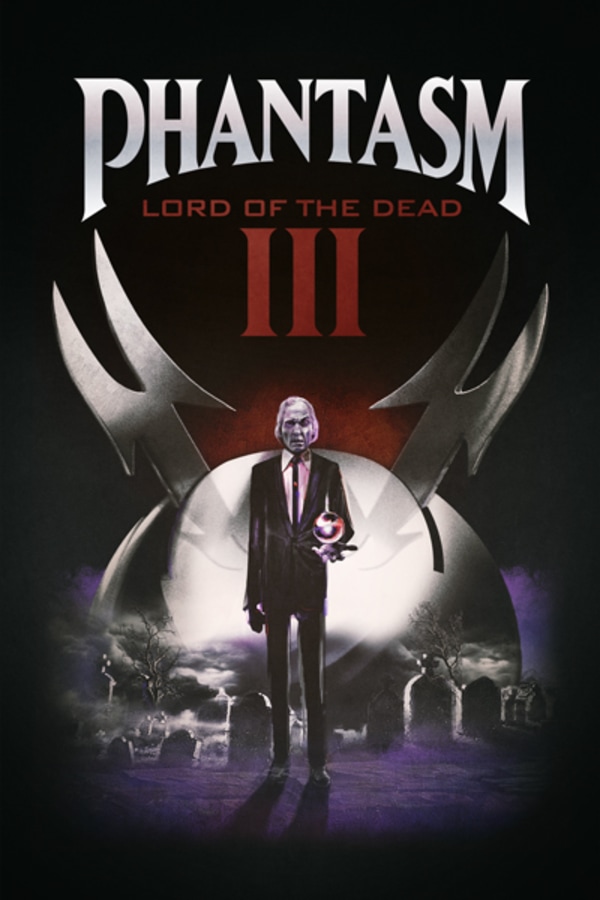 Phantasm III: Lord of the Dead
Directed by Don Coscarelli
Reggie teams up with a boy and a young woman to rescue Mike from the Tall Man in the third entry in the PHANTASM series. Picking up where PHANTASM II left off, Reggie helps Mike escape from the Tall Man, who vows to return. Two years later, a vision of the Tall Man and Mike's dead brother Jody signals that the nightmare is beginning again. When the Tall Man kidnaps Mike and turns the dead Jody into a sphere, Reggie decides it's time to get the alien mortician for good. But the Tall Man has some terrifying new tricks up his sleeve - and lots and lots of spheres…
Reggie teams up with a boy and a young woman to rescue Mike from the Tall Man.
Cast: Angus Scrimm, A. Michael Baldwin, Reggie Bannister
Member Reviews
not as good as first , but parts definitley had shades of it.
These definitely get wackier as they progress, but so far I think the second installment hit the sweet spot and is the best effort. That being said, this was a great time and I would definitely revisit it without resistance.
Better than 1, not as good as 2 in my opinion. Still a lot of fun and it's cool that Reggie got the spotlight since he's the best character in the series. It would've helped a lot if the budget was just a little higher though.
A return to Phantasm form ( II wasn't bad, just off a shade ) with delightful weirdness & questionable reality that keeps us loving the Phantasm franchise