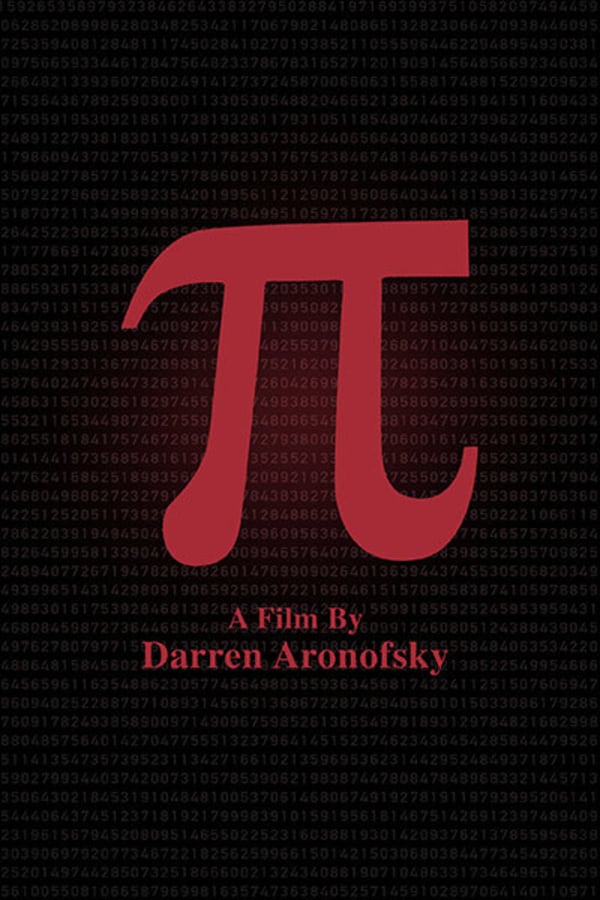 Pi
Directed by Darren Aronofsky
Darren Aronofsky made a bold entry on the indie film scene with this Sundance-winning, sci-fi horror thriller about a math wiz who discovers a number that seems to contain mysterious powers. Max is soon targeted by different groups who want him to give them the number, including a cabal of ruthless Wall Street execs. But while Max tries to avoid the conspirators, he begins to suffer physical ailments that make him question his sanity and the nature of the universe. An utterly original take on the paranoid thriller subgenre from the director of BLACK SWAN and the upcoming MOTHER!
A mathematician's life spins out of control when he discovers a number with otherworldly powers.
Cast: Sean Guillette, Mark Margolis, Ben Shenkman
Member Reviews
Good movie that realizes that mathematics holds the pattern of the universe.
Weird and dark. I liked it!
Aronofsky is a weird guy and this is a weird movie. A fun black and white art house indie flick.
I appreciate its bizarre and unique plot, storytelling and cinematography, but it's unnerving (not in a good way) and very annoying at times (screaming, portrayal of psychosis, confusing dream sequences, repetition...etc). The ultra high contrast black and white isn't so easy on the eyes and the soundtrack is obnoxious. To me it's meh... For most you'll either love it or hate it.