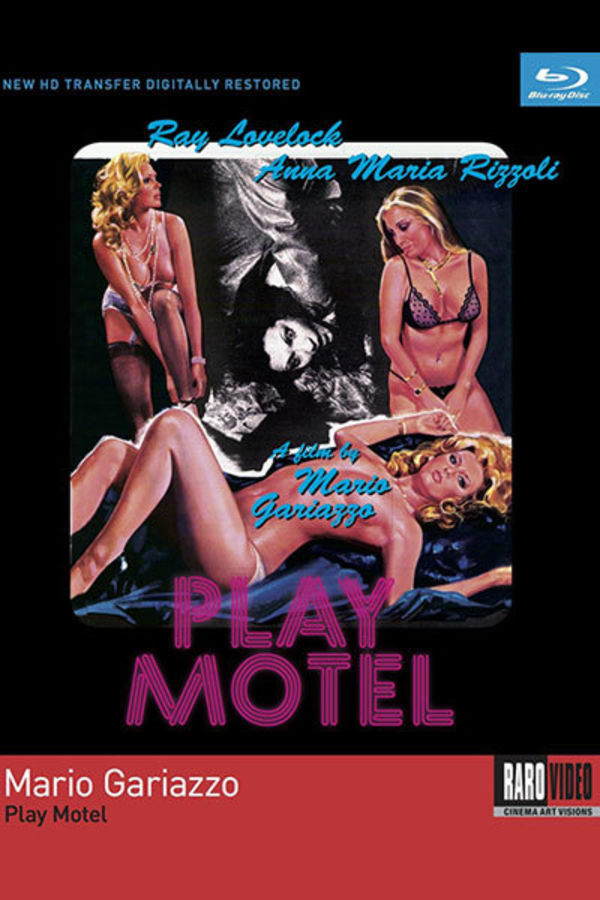 Play Motel
Directed by Mario Gariazzo
In this super-sleazy giallo, a killer stalks guests at a sordid no-tell motel. When a married man visits the motel for an oh-so-naughty S&M rendezvous, he receives a blackmail demand a few days later. But when his wife finds the letter, she initiates a police investigation that leads to a series of murders by a killer in black. Mixing kinky scenarios (including a man dressed as Satan dominating a naked nun), a smattering of grisly kills, and a truly strange soundtrack, PLAY MOTEL is a must-see for lovers of bizarre European erotic horror.
In this giallo, a killer stalks guests at a sordid no-tell motel.
Cast: Ray Lovelock, Anna Maria Rizzoli, Mario Cutini
Member Reviews
A fun classic Italian exploitation flick.
It's films like this that make me a happy Shudder subscriber. Classic.
Lots of footstep sounds, gross tongue kissing, hilarious dubbing, and nipples everywhere.
The inspirational, hopefully-not-true story of a police department that outsources its detective work to unemployed actors...and a film production company that outsources its dubbing work to unemployed construction foremen and tipsy Yalies. Somehow made even skeezier by the Holiday-Inn-lounge soundtrack. Four skulls.