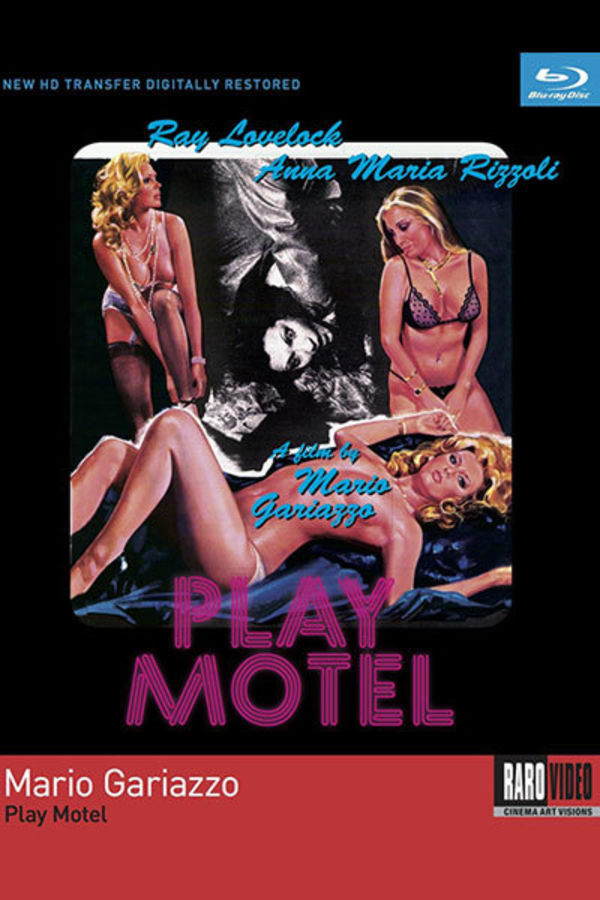 Play Motel
Directed by Mario Gariazzo
In this super-sleazy giallo, a killer stalks guests at a sordid no-tell motel. When a married man visits the motel for an oh-so-naughty S&M rendezvous, he receives a blackmail demand a few days later. But when his wife finds the letter, she initiates a police investigation that leads to a series of murders by a killer in black. Mixing kinky scenarios (including a man dressed as Satan dominating a naked nun), a smattering of grisly kills, and a truly strange soundtrack, PLAY MOTEL is a must-see for lovers of bizarre European erotic horror.
In this giallo, a killer stalks guests at a sordid no-tell motel.
Cast: Ray Lovelock, Anna Maria Rizzoli, Mario Cutini
Member Reviews
The inspirational, hopefully-not-true story of a police department that outsources its detective work to unemployed actors...and a film production company that outsources its dubbing work to unemployed construction foremen and tipsy Yalies. Somehow made even skeezier by the Holiday-Inn-lounge soundtrack. Four skulls.
interesting plot, less gore than anticipated.
Where to begin... If this movie had a MTS3K Riff Track it would have probably given A Touch of Satan and Mano's: Hands of Fate a run for their money as MST3K Gold. I had to give this one 2 skulls simply for 1.) The Sheer Amount of unintentional laughs, 2.) The Play Motel Theme song which is permanently stuck in my head.
Boring sleaze that never gets sleazy enough to be fun. 3 skulls for the theme song.
This is purely a softcore skin flick. It that is what you are in the mood for, then proceed. Otherwise it has little to offer.