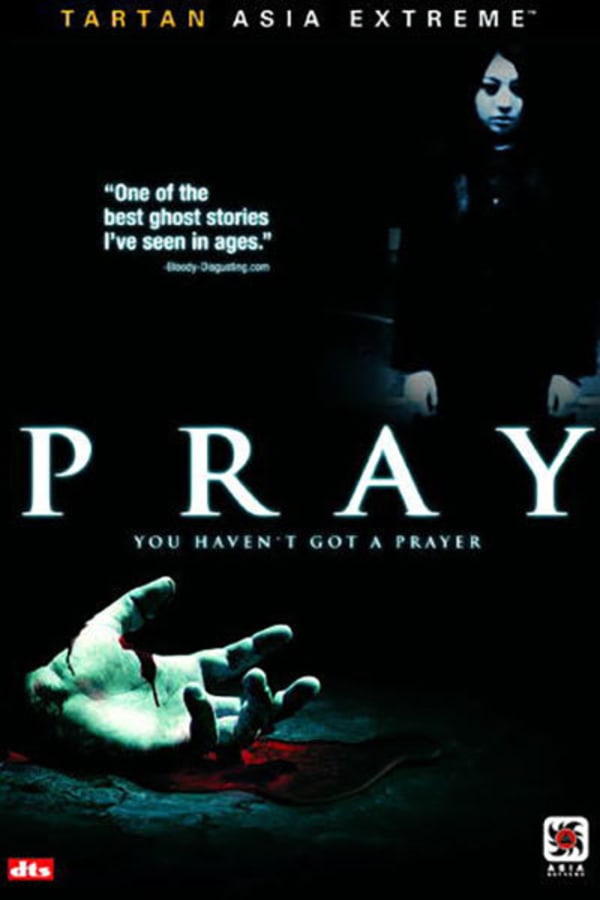 Pray
Directed by Yuichi Sato
Two junkies kidnap a young girl, but when they call her parents to ask for a ransom, they find out she's been dead for a year. As the drug-addled derelicts try to make sense of their situation, it soon becomes clear that the decision to commit the crime may not have actually been a decision at all. Is their captor calling the shots? And is she the only not-quite-human thing lurking in the shuttered school they're using for a hideout? Yûichi Satô's supernatural thriller is a must-see for fans of J-Horror ghost stories like RINGU and DARK WATER.
Two junkies kidnap a young girl, but find out she's been dead for a year.
Cast: Tetsuji Tamayama, Asami Mizukawa, Mitsuyoshi Shinoda
Member Reviews
It was an alright movie overall. Parts were kinda choppy, and I found myself playing with my phone about midway through until it picked up again. Total confusion over two dead girls that had nothing to do with each other. I saw it as a weak attempt at live-action 'Corpse Party' without all the gore.
really good ending, sad tho.
I like Korean dramas, they are usually really put together well. But I have a problem with the voice of the women, they sound so annoying like a screeching sound to my ears. All she did was yell in the movie but the little twist of her being with his friend was lame. It would have been so much better if they would have made it a short film. There wasn't enough to keep me interested for a whole movie..
Suspenseful but confusing. The dynamic between the girl and the leader was excellent, though. Solid acting there. Not amazing but if you like Japanese horror/ghost girls with long black hair/elementary school hauntings then it's worth a watch.