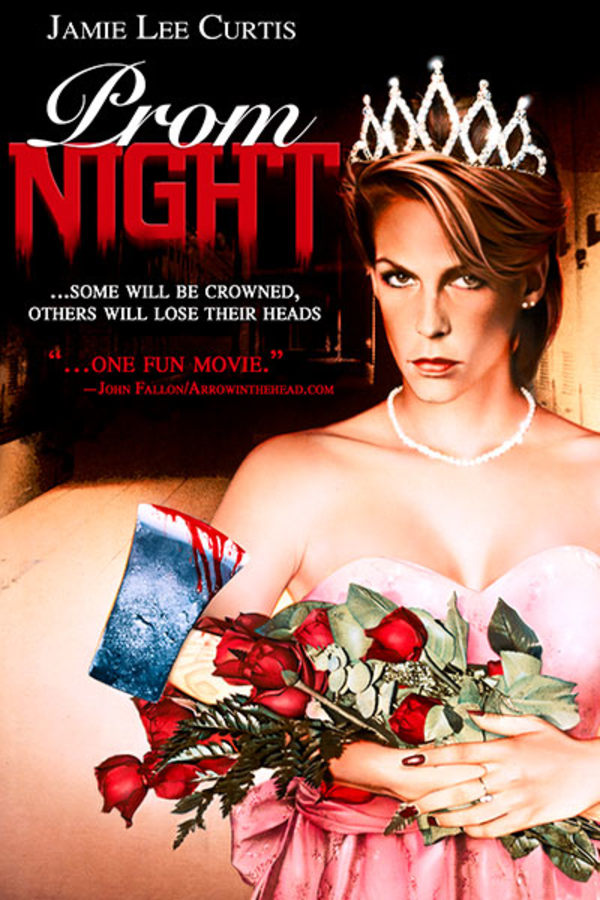 Prom Night
Directed by Paul Lynch
For six long years, Hamilton High School seniors Kelly, Jude, Wendy and Nick have been hiding the truth of what happened to 10-year-old Robin Hammond the day her broken body was discovered near an old abandoned convent. They kept secret how they taunted Robin – backed her into a corner until, frightened, she stood on a window ledge and fell to her death. Fearing they'd be held responsible, they vowed never to tell. However, someone else was there that day and now, is ready to exact their revenge – on prom night.
In this slasher essential, a masked killer stalks four teenagers at their high school's senior prom.
Cast: Jamie Lee Curtis, Leslie Nielsen, Casey Stevens
Member Reviews
Ahhhh the good old 80's cheese fest. The clothes, the hair and the music.. Brilliant 💀💀🎃🎃💀💀
I was pretty bored tbh. Neat little concept with a lot of influence, but not that special imo
Made me think of the Halloween movies
I underrated this film the last time I saw it. The opening sequence is genuinely creepy. The build-up is trash, but the final 35 minutes have some thrilling moments mostly with respect to the penultimate girl's chase scene. Damn it's good. And the killer is ridiculously stock, but their speedy movements actually deliver a level of realism to the picture as they subvert genre conventions, i.e., no killer runs like a real person. Jaime Lee Curtis should have played the bully role (hmmm wonder why not?), because this film fails by not giving her a proper stalking scene. The disco music played over the climax is putrid, but for some reason—by calling back to the affecting intro (Killers are coming, killers are coming) the depravity of the injustice delivered makes you feel for the killer. But who is the killer? I didn't get it. More more thing: all the scenes with the fat guy who looks like Shelly from F13 Part 3 but who is a model of confidence are awesome.