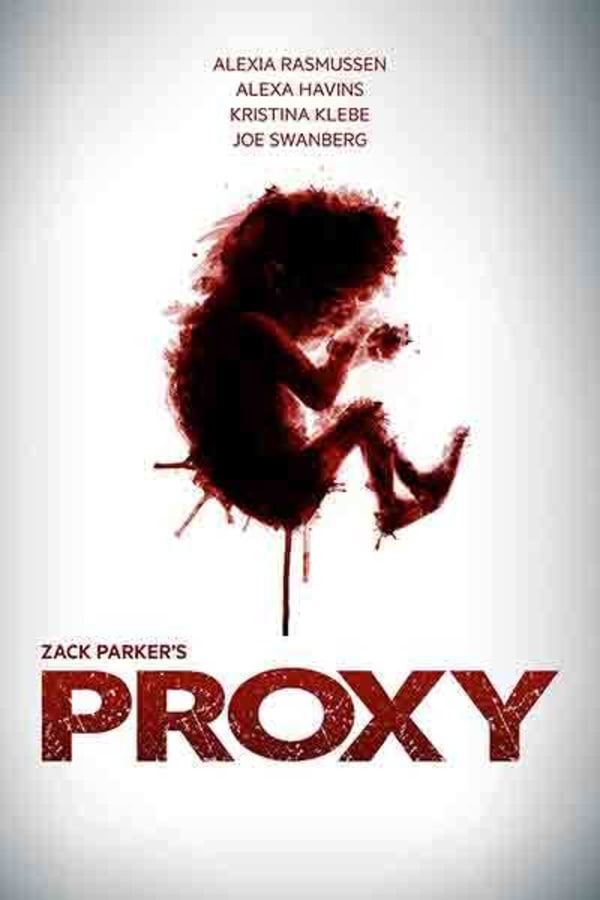 Proxy
Directed by Zack Parker
A very pregnant Esther Woodhouse is walking home after her latest OB appointment, when she is brutally attacked and disfigured by a hooded assailant. When Esther seeks consolation in a support group, she finds friendship and empathy in Melanie, another mother scarred with tragedy. Esther soon begins to believe that the horrific event might be a bittersweet act of fate. However, friendship and empathy can be very dangerous things when accepted by the wrong people. Contains strong language, sexual scenes, violence and gore.
A young woman suffers a devastating attack that sets her on a path of obsession and destruction.
Cast: Joe Swanberg, Kristina Klebe, Alexa Havins
Member Reviews
Should have been a shorter final cut, but absolutely worth the watch
A tale of two halves, the first being a lot stronger than the second. A lousy script but well directed. It does manage to maintain interest throughout but drags towards the end and ultimately underwhelms.
...as I was saying (why does this site often cut our reviews short!?)...it is just so tiresome.
Well made from an inferior screenplay. I have to hand it to them: the makers did their best