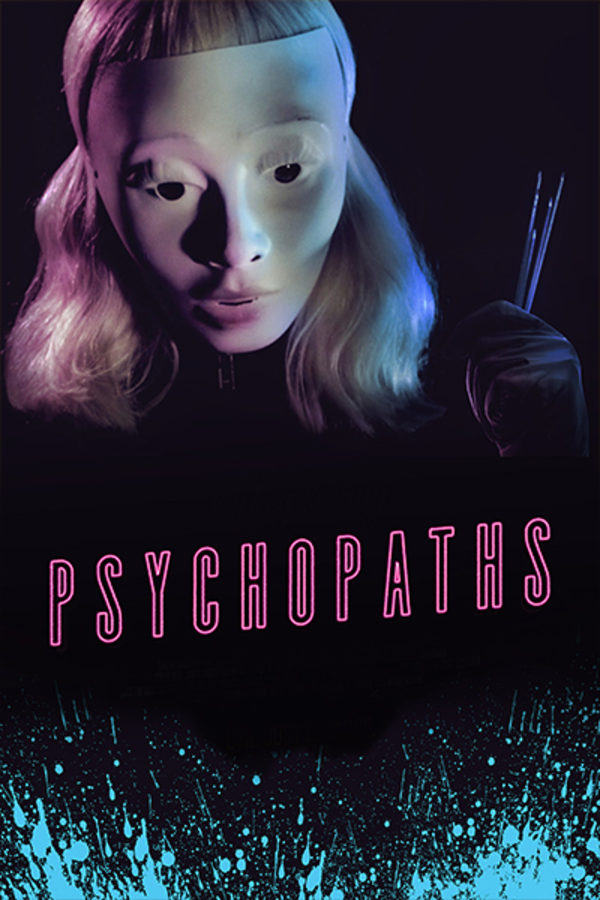 Psychopaths
Directed by Mickey Keating
The paths of multiple serial killers cross over one single, blood soaked night. Which psychopath will survive? Follow the soul of a recently executed serial killer as he descends back to earth and possesses his many followers beneath the full moon. There's Alice, an escaped mental patient who thinks she's living in the 1950s glamour world; Blondie, a beautiful seductress who lures men down into her suburban basement; the Midnight Strangler, first seen claiming a victim in a seedy hotel; and an enigmatic masked contract killer who stalks the city with his own deadly agenda.
PSYCHOPATHS follows the soul of a recently executed serial killer as it descends back to earth and possesses his many followers.
Cast: Ashley Bell, James Landry Hebert, Mark Kassen, Angela Trimbur, Ivana Shein, Sam Zimmerman, Larry Fessenden
Member Reviews
The creators had mire ambition than skull or talent. There is a compelling story of n this sliw moving mess. But, the writers didnt have the skills to pull this off.
Pretty aimless honestly. There's very little substance here apart from one violent set piece to another. The acting is really bad, and the plot is just full of ambiguity and awful dialogue. Just goes to show that putting people in masks and having them kill people or try (poorly) to act crazy. Probably best you skip this one.
I did laundry while trying to watch this. The laundry was more interesting.
Didn't want to give it three skulls, but the system doesn't allow for two-and-a-half. Surprised that this is coming from the same filmmaker who gave us DARLING and CARNAGE PARK, which I still think are locked in a tie (just my opinion) for being the best of his works. Well-acted, beautiful to look at, this seems more like a cross between the great Denzel Washington supernatural chiller FALLEN, crossed with the dippy-trippiness of MANDY. If Keating had focused just a tad more on bringing the disparate elements together to make a more cohesive narrative, this would be an anthology worthy of pairing with, say, SOUTHBOUND or V/H/S 2. I'll still trust whatever he does next to be more interesting than a lot of what's out there.
THIS MOVIe SUCKS I NEVER WATCHED IT BEFORE BUT IT STILL SUCKS NEVER WATCH TGHIS AND IF U DO UR A LOSER NOOB AND POOR IN MINECRAFT AND ROBLOX AND FORTNITE SO DONT WATCH THIS THERE IS TO MUCH BAD PARTS THERE iS ABOUT sjfshdfjvdhgvdjbdfkvbdfshbckdbvshbchxhbchjzdfbkzbsc BAD PARTS