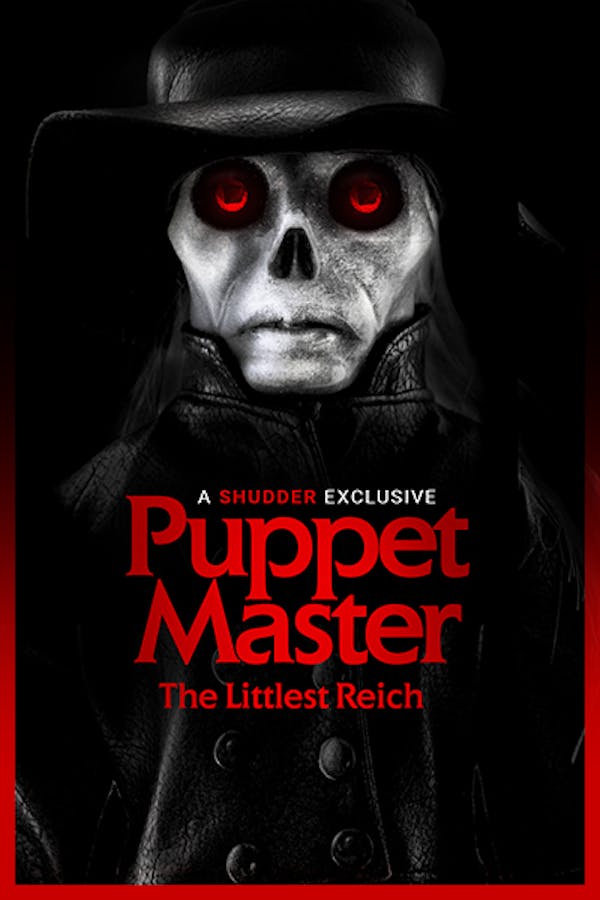 Puppet Master: The Littlest Reich
Directed by Sonny Laguna, Tommy Wiklund
When recently divorced Edgar finds a nefarious looking puppet in his deceased brother's room, he decides to sell the doll at a small-town celebration of the infamous Toulon Murders. But all hell breaks loose when a strange force animates the puppets at the convention, setting them on a bloody killing spree motivated by an evil as old as time. From FANGORIA, PUPPET MASTER: THE LITTLEST REICH is the goriest good time of the year. A SHUDDER EXCLUSIVE.
A strange force reanimates Toulon's Puppets, setting them on their bloodiest spree yet.
Cast: Thomas Lennon, Jenny Pellicer, Udo Kier, Barbara Crampton, Michael Pare
Member Reviews
This could've been made better. I mostly miss the personalities of the puppets, here they're all mindless killing machines with no sense of character. The way the kills are done is often confusing and somewhat disorienting; a couple times I had to backtrack a bit to understand what I was seeing. In the sense of gore and kills, the previous Puppet Master films are superior to this one in every way. I really just didn't enjoy this. It was uncomfortable and awkward.
I loved originals for being terrible but they had their moments, this was just terrible and had a couple of things in it that I felt were just done in bad taste. tried to hard at being gory and couldn't stomach a few things.
loved it lots of funny kills and action
Yikes! Bad acting, bad storyline, terrible effects....don't waste your time