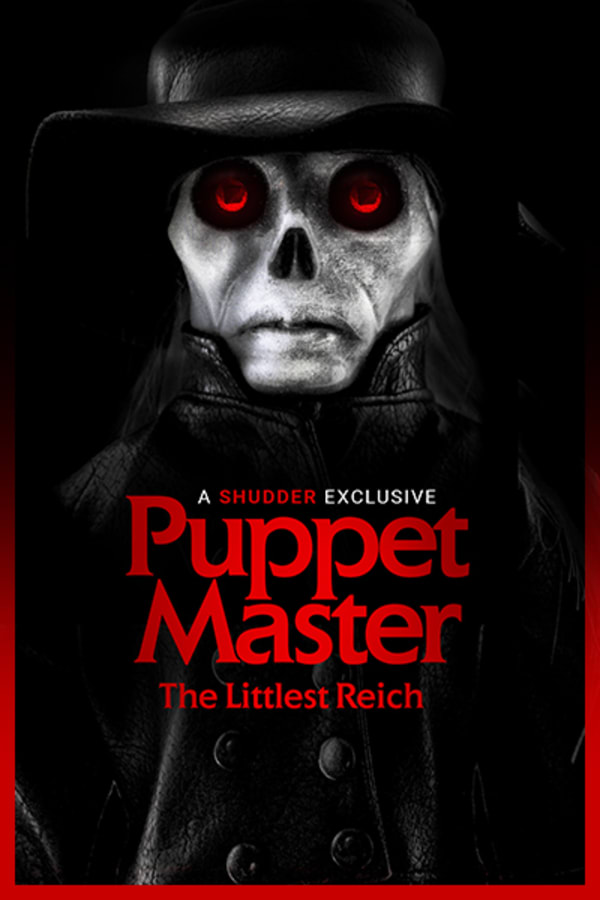 Puppet Master: The Littlest Reich
Directed by Sonny Laguna, Tommy Wiklund
When recently divorced Edgar finds a nefarious looking puppet in his deceased brother's room, he decides to sell the doll at a small-town celebration of the infamous Toulon Murders. But all hell breaks loose when a strange force animates the puppets at the convention, setting them on a bloody killing spree motivated by an evil as old as time. From FANGORIA, PUPPET MASTER: THE LITTLEST REICH is the goriest good time of the year. A SHUDDER EXCLUSIVE.
A strange force reanimates Toulon's Puppets, setting them on their bloodiest spree yet.
Cast: Thomas Lennon, Jenny Pellicer, Udo Kier, Barbara Crampton, Michael Pare
Member Reviews
Even the worst from Full Moon has more style.
DUUDE IT WAS DOPE!!!!! Nice origin story of why these puppets be massacring fools... Officer Dangle from Reno 911 was the main character.Gratuitous sex scenes galore and the kill scenes were imaginative also. if you're into puppet master films HURRY UPP AND WATCH!!!
Much better than I could have expected!
This felt very disjointed, a far cry from what once was. I don't recall Toulon ever being a Nazi, in fact, he was quite the opposite. Probably the worst installment yet, lacking any substance entirely and made purely for shock value.
I thought this was really cool! Much better then the last several. It needed a good reboot and twist!!!