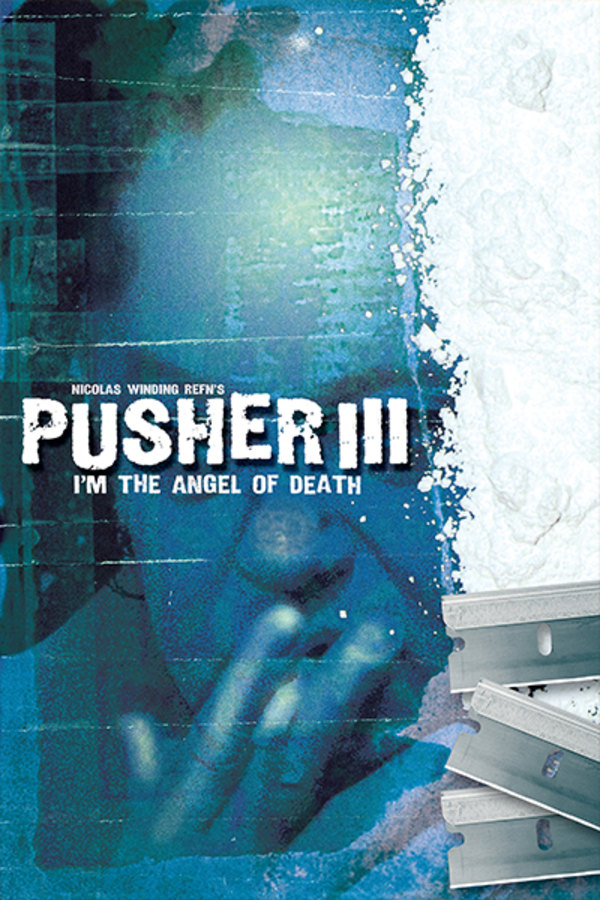 Pusher 3: I'm the Angel of Death
Directed by Nicolas Winding Refn
PUSHER III takes place over the course of a single day, with the now middle-aged Milo struggling to prepare his daughter's 25th birthday party. As Milo fights his own personal demons in the form a smack addiction he's trying to kick, his business day proves equally challenging once a shipment of ecstasy arrives in place of the heroin he was expecting. Milo is forced to contend with a new order of young hoods in order to move this designer drug he knows little about. Now feeling the squeeze he himself had put on so many before him, Milo must find a way to maintain his place of dominance atop the Copenhagen underworld. To do so he will have to survive one of the most harrowing episodes of his long, illustrious career.
PUSHER III takes place over the course of a single day, with the now middle-aged Milo struggling to prepare his daughter's 25th birthday party.
Cast: Zlatko Buric, Marinela Dekic, Slavko Labovic
Member Reviews
Sorry I was going to say it reminds me a lot of The Godfather, with Milo as the lead character. SPOILER ALERT: Although this movie left me with a lot of questions, whereas part one and two were self-explanatory, I got the impression that Milo's competition didn't know who they were f'ing with. Milo is the type of character who stays on top because he is Australia that crazy! A cold piece of acting, writing, and reality.
Ugh! I was trying to make a correction and the saying sent, as usual. Anyway I tried to end my Shudder subscription without success and I am actually happy I stuck around for some . of these movies, although I bet I willleave next time. Speaking of things that are easy to get into and hard to get out of, That seems to be the overriding theme of the pusher series . Please forgive all the typos I cannot see my text after the first few lines. I have said it several times... I've known men in this business and this is a brilliant, non-glamorized portrayal. I still have a lot of questions after part 3, where is pusher one and two were pretty self-explanatory. SPOILER ALERT: The movie, with Milo as the protagonist, reminds me a lot
I much prefer realistic crime movies like this to slasher flick tripe. I have even tried ending my subscription because I didn't like the selection but it seemed to be made near impossible. Just a recommendation for anyone desiring to end their subscription...start immediately when you get the notion; you will go through hoopsz.
The final entry to this gritty, dark, realistic, awesome trilogy is as dark and excellent as its predecessors. Pusher 3 is really good on capturing the breakdown of Milo's life by showing it being as hard as Frank and Tonny's and how he must truly survive at a course of a single day. Now for my final thoughts: What the hell happened to Nicolas Winding Refn's directing? I'm pretty much referring to right now in terms of his divisive works of recent such as Only God Forgives, Neon Demon, Valhalla Rising, and Too Old to Die Young. Because there is definitely a drastic change with his style when compared to his best works which his Pusher trilogy, Bronson, and Drive to the over the top, artsy-fartsy, pretentious crap that he has now.
I'm so happy these are on here I loved all of them.