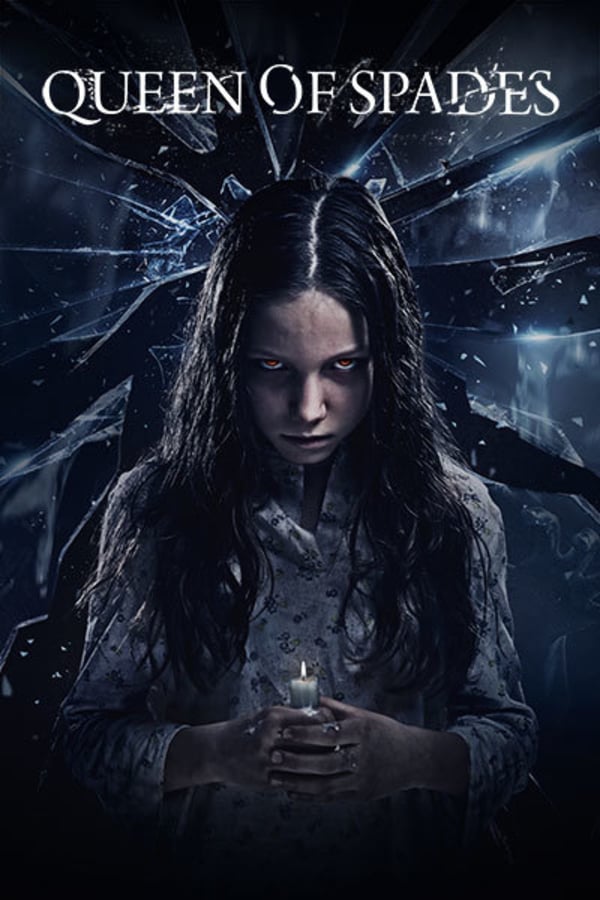 Queen of Spades: The Dark Rite
Directed by Svyatoslav Podgaevsky
After hearing about the urban legend of the "Queen of Spades" - a demonic entity who lives in mirrors and kills those who call her - four foolish Russian teenagers decide to see if she's real or not. Didn't they see CANDYMAN? Once the creepy, scissor-wielding Queen is loose, she turns the teens' lives into a living hell, tormenting them and slowly possessing Anya, the brave little girl who was pressured into summoning her. The only hope Anya's father has of saving her is a man who says he knows the Queen's history and how to stop her. But it might already be too late…
A demonic entity who lives in mirrors torments four very foolish Russian teenagers.
Cast: Georgiy Malkov, Sergei Yershov, Vladislav Severtsev, Аlexey Ageev
Member Reviews
above average ghostly/demonic movie. hits all the right notes but doesnt bring anything new
A Russian film, with English subtitles, about an evil entity unleashed after a party game of sorts. It goes after a little girl and her parents, along with help from another source, try and banish the spirit from her. You've seen this formula before and there is really nothing new here to marvel over. The movie feels like it takes itself too seriously at times, along with the occasional overacting, which makes it seem hokey. PG 13 (and not even good PG 13) scares in this one. The effects are very CGI and the whole movie is average at best. 6.5 out of 10 stars.
Watched it when first hit theatres. Watching again because I enjoyed the first time! Hope they make a second one!The acting was great! Some great russian actors!
I got more Ringu vibes than Candyman vibes to be honest. In fact, I thought this movie was biting preettty hard off Ringu only subbing in the estranged husband character for the female reporter. I found the plot to be pretty unbalanced in addition to many elements that seemed like straight lifts from a better movie.