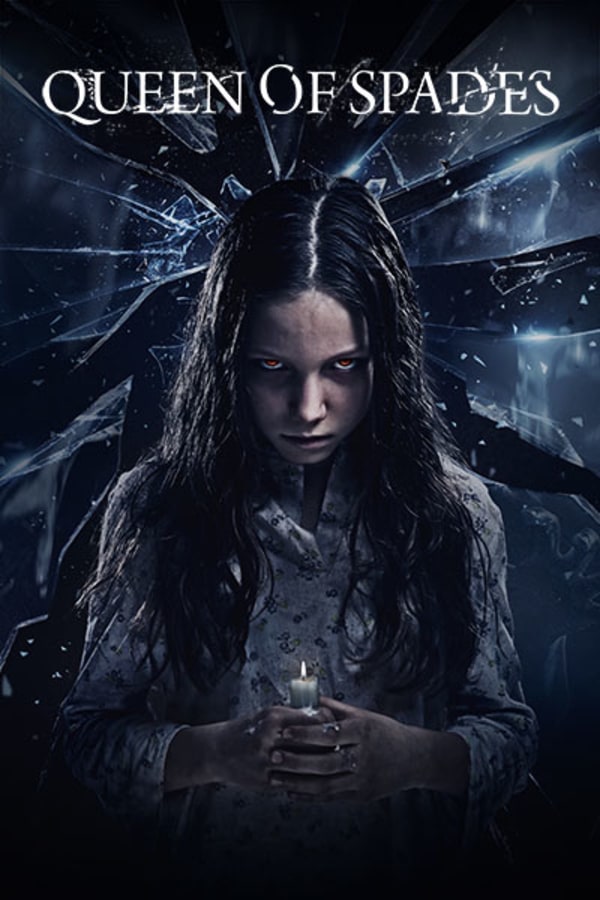 Queen of Spades: The Dark Rite
Directed by Svyatoslav Podgaevsky
After hearing about the urban legend of the "Queen of Spades" - a demonic entity who lives in mirrors and kills those who call her - four foolish Russian teenagers decide to see if she's real or not. Didn't they see CANDYMAN? Once the creepy, scissor-wielding Queen is loose, she turns the teens' lives into a living hell, tormenting them and slowly possessing Anya, the brave little girl who was pressured into summoning her. The only hope Anya's father has of saving her is a man who says he knows the Queen's history and how to stop her. But it might already be too late…
A demonic entity who lives in mirrors torments four very foolish Russian teenagers.
Cast: Georgiy Malkov, Sergei Yershov, Vladislav Severtsev, Аlexey Ageev
Member Reviews
Its more of a 3 and a half star movie. it is in Russian,so ya gotta turn on the subbies,but all in all not a terrible movie. They kinda messed up plot wise pretty far into the movie,so you're left scratching your head as to the motive of the character at that point. Which is why the 3 1/2 star rating.
NOT IN ENGLISH!! I found it annoying, not easy to follow, and just all-around, a badly made movie...
Definitely worth the hour and a half, I would suggest this movie to anyone that enjoys these type of horror flicks.
Enjoyed the film. Always a fan of the "want to try a game" films, just recently learned about the Queen of Spades myth and was happy to find a movie about her.
first good watchable russian horror