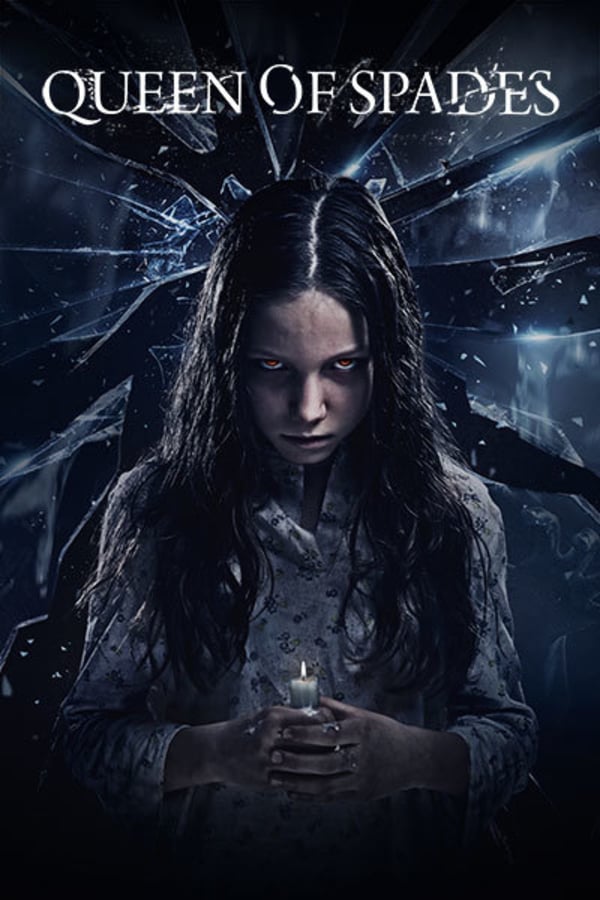 Queen of Spades: The Dark Rite
Directed by Svyatoslav Podgaevsky
After hearing about the urban legend of the "Queen of Spades" - a demonic entity who lives in mirrors and kills those who call her - four foolish Russian teenagers decide to see if she's real or not. Didn't they see CANDYMAN? Once the creepy, scissor-wielding Queen is loose, she turns the teens' lives into a living hell, tormenting them and slowly possessing Anya, the brave little girl who was pressured into summoning her. The only hope Anya's father has of saving her is a man who says he knows the Queen's history and how to stop her. But it might already be too late…
A demonic entity who lives in mirrors torments four very foolish Russian teenagers.
Cast: Georgiy Malkov, Sergei Yershov, Vladislav Severtsev, Аlexey Ageev
Member Reviews
It was ok..Could of used a few more scares lol esp jump scares! I mean horror movies with mirrors is already creepy(Always creeps me out)..Not hard to make it even creepier with the mirrors lol But I think worth a watch
I only watched 20 mins of it before I watched something else. I rather watch The Exorcist!
I got bored after 20 mins. I spent more time reading the subtitles than watching the movie! I rather watch The Exorcist!
above average ghostly/demonic movie. hits all the right notes but doesnt bring anything new