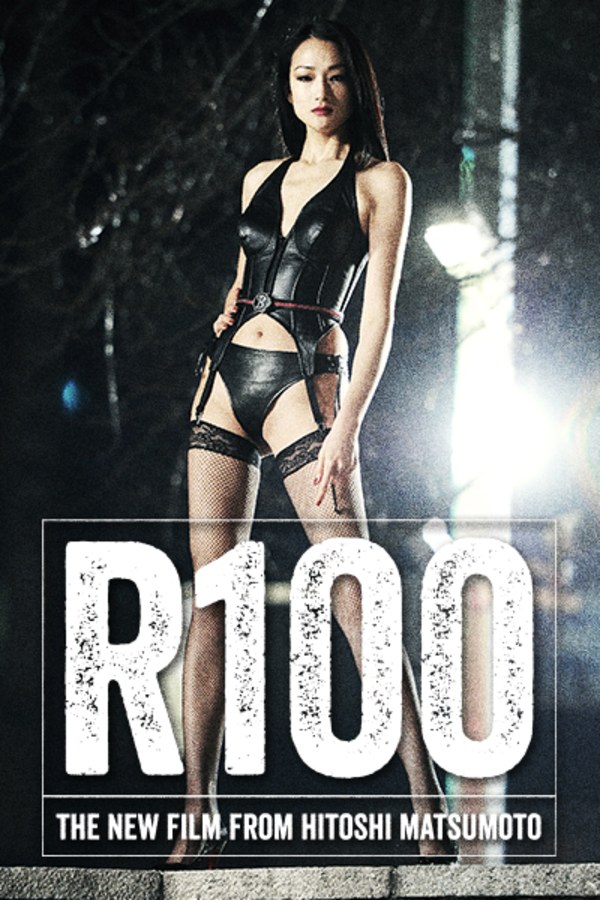 R100
Directed by Hitoshi Matsumoto
A very ordinary man (Nao Omori) who takes care of his son while his wife lies in a coma, enters a very ordinary building. Following a seductive ride on a merry-go-round, he signs up with an exclusive club. Membership is one year only and cannot be cancelled under any circumstances. Happily he endures dominatrix intrusions in his daily life, until they get a little too close to his unsuspecting family. With a courage not displayed in his professional life as a bed salesman, he tries to cancel his membership, evoking the wrath of the American CEO, who descends upon Tokyo to teach him a lesson.
An ordinary man signs up for an exclusive dominatrix club, but when he tries to cancel his membership he evokes the wrath of an American CEO.
Cast: Nao Ohmori, Mao Daichi, Shinobu Terajima
Member Reviews
Funny and sad at the same time but never scary nor horrific. I thought things would get waaay more violent and depraved but it the end I found the humor special and unique in a good way. This obviously is not a movie for everyone: it is weird, uncomfortable with meta jokes and other details that I could not understand on my first viewing. Still, a nice piece of art.
The first half of the movie is watchable and understandable, and even promising, but then it turns to those weird Japanese cult films where you have to just suspend belief, reason, and sanity and either shut it off and watch something else, or hang on for the weird ride. I like strange and off the wall, but I found the very end of the movie a total let down from the huge build up. Wouldnt recommend this at all.
Just a heads up, a very young child is tied up in unusual bondage fashion at a point in the movie. I understand the tone of this film is supposed to be very strange and messed up, but that's where I personally draw the line. -5 skulls.
This movie is aggressively not for me, but I can see others liking it. Not a bad movie at all, just not what I like.
This is ridiculous and kind of gross. I fear the child actor may be scarred for life. The tone of the film shifts completely about halfway. It's like it doesn't know what it wants to be and, consequently, it doesn't do anything very well.