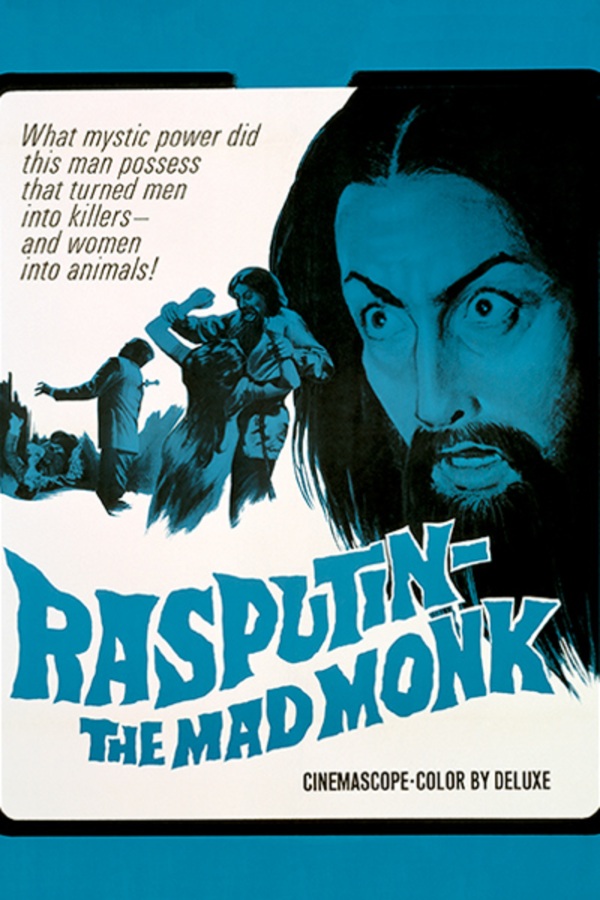 Rasputin the Mad Monk
Directed by Don Sharp
Rasputin is a sinister monk with hypnotic powers. By using them on the Tsarina's lady-in-waiting, he ingratiates himself with the Tsarina herself, thus enjoying a profound influence on her. He becomes increasingly ambitious and, after he has hypnotized the Tsarina into committing suicide, three men decide that he must be eliminated. But he won't die that easily...
Christopher Lee stars as a sinister monk with hypnotic powers.
Cast: Christopher Lee, Barbara Shelley, Richard Pasco
Member Reviews
Not sure I'd really call this a horror, but Christopher Lee is an absolute power house as always! Not my favourite Hammer film, but not too bad.
where did all hammer movies go
I love Christopher Lee in this one.
its a decent hammer movie.