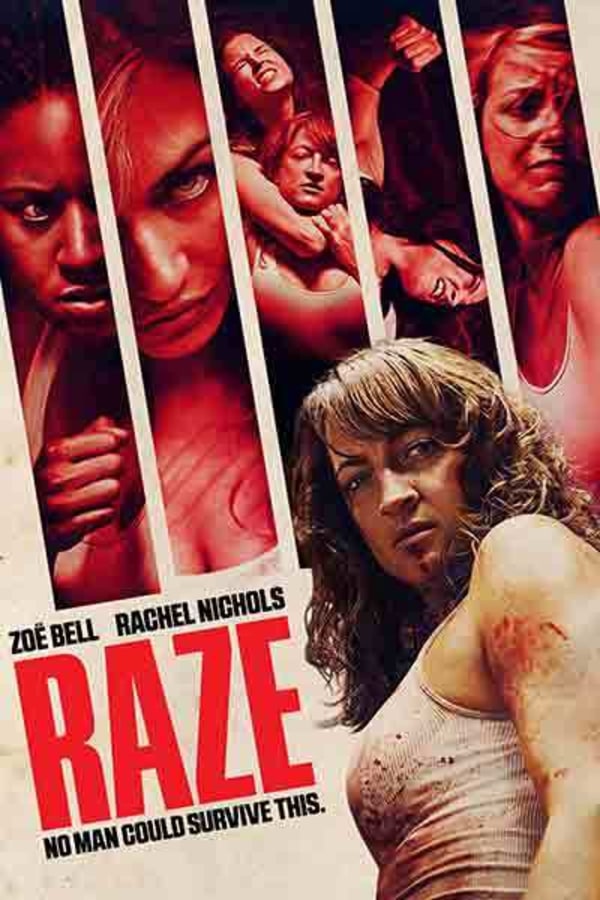 Raze
Directed by Josh C. Waller
A young woman is abducted by an elite, secret society and wakes to find herself in the company of fifty other women who are, just like her, forced to fight for their lives in an unimaginable hell. Starring action and stunt master Zoe Bell, RAZE is a fierce, energetic update on women-in-prison. Contains strong language, violence and gore.
A young woman is abducted and forced to fight for her life for a secret society's amusement.
Cast: Zoe Bell, Rachel Nichols, Tracie Thoms
Member Reviews
Pointless violence and basically no story. It's not a great movie, but if you've got 90 minutes to kill it might be worth the watch. The fights are decent too, probably comes from Zoe Bell being a stuntwoman and actually knowing how to fight.
If you wanna watch 90 minutes of women fighting to the death in grey sweatpants then this is the movie for you, if you want anything other than that, maybe look elsewhere. Still, enjoyable for what it is.
A very enjoyable bloody destraction, i aprove this message.
Absolutely loved this! Gritty fight scenes with some great moves. It is basically just women kicking the shit out of each other to survive but personally I like that kinda thing.
Shit ending...the woman should have got away after all that...