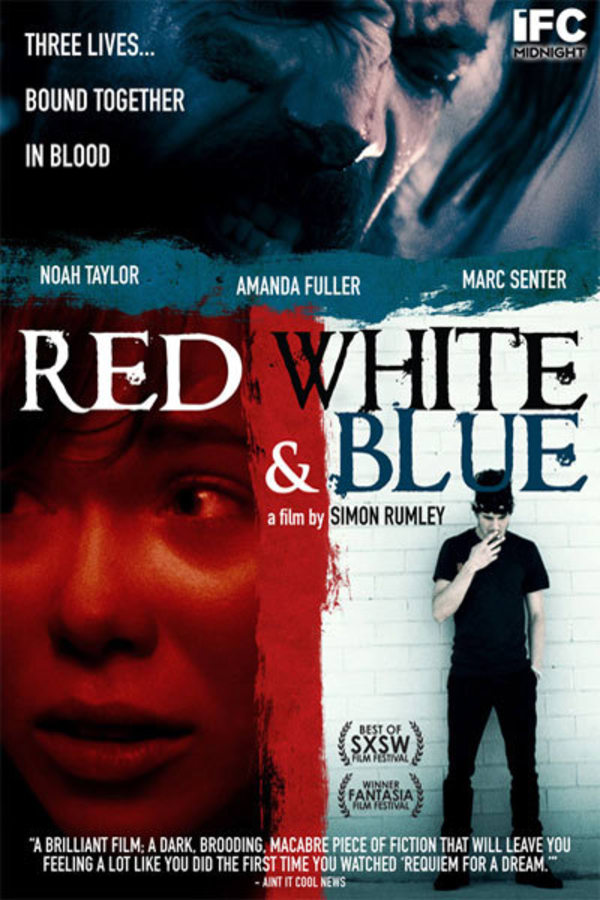 Red White and Blue
Directed by Simon Rumley
This slow-burning story of a promiscuous woman builds to an brutally shocking climax. Erica spends her nights trawling the bars and beds of Austin. Damaged, emotionally withdrawn, sleeping with multiple men is just what she does until she meets Nate who has an honorable discharge from Iraq. Despite his quiet air of danger, Nate's the only guy who doesn't seem to want to get her into bed right away and the two form a hesitant bond. But one of Erica's casual sexual encounters is about to bite back in a big way. Controversial, squirm-inducing and very nasty... Contains strong language, sexual scenes, violence and gore.
This slow-burning story of a promiscuous woman builds to a brutally shocking climax.
Cast: Amanda Fuller, Marc Senter, Jon Michael Davis, Noah Taylor
Member Reviews
fucked up, disturbing and moving all at once...I feel sick for sympathising with Nate... Disturbing end..but hell, Nate found Erica, and then...of course he went mad..
Disturbing piece of Awesomeness slow burning but seriously worth watching until the end
A slow brooding film that erupts in to violence at its climax. Gripping storyline & performances from the lead actor & actress. One of the best I have seen on Shudder.
Almost turned it off about half way through, up until then it was basically a slut, 3 friends and an ex-serviceman, the slut being a slut, the 3 friends doing what friends generally do and the ex-serviceman adjusting to civilian life. The 3 friends find something out about the slut then the pace picks up. Truthfully it's nothing you have not already seen in many other revenge films but if it is a genre you enjoy, just go into it with the frame of mind it is slow to the point of tedium for the first 50 minutes and then it gets good.