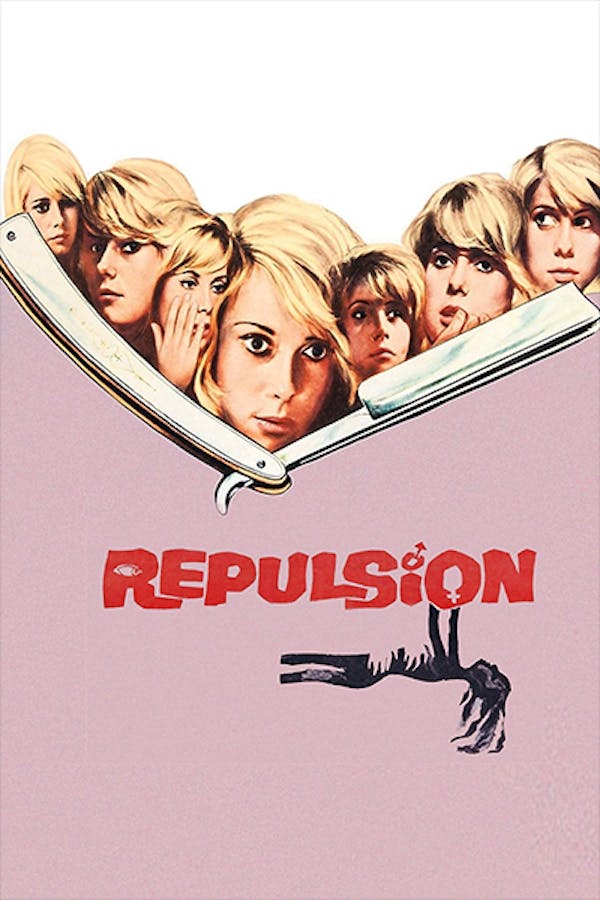 Repulsion
Directed by Roman Polanski
Roman Polanski's (Rosemary's Baby, Chinatown) brilliant tale of psychological horror stars Catherine Deneuve as a sexually repressed beautician whose spiral into madness leads to murder. Carol (Deneuve) is a beautiful, yet extremely withdrawn, young manicurist who shares a London apartment with her more worldly sister (Yvonne Furneaux, La Dolce Vita). When her sister leaves on vacation with her married lover (Ian Hendry), Carol, left alone to reflect on her own emotional and sexual frigidity, becomes progressively and dangerously dysfunctional. As the Pandora's Box that is her psyche opens up, the apartment becomes a surreal and terrifying prison of her own imagining.
Left alone when her sister goes on vacation, a sexually repressed young beauty goes insane with surreal fantasies.
Cast: Catherine Deneuve, Ian Henry, John Fraser, Yvonne Furneaux, Patrick Wymark, Renee Houston
Member Reviews
A picture is worth a thousand words. This film is amazing, so atmospheric, so disturbing. I don't find gore in modern films remotely off putting, but there was a scene in this film I wanted to fast forward! It's a slow, beautiful burn.
I really liked this. I wouldn't be surprised if The Babadook was inspired by this film. Beautiful to look at and amazing atmosphere.
The negative reviews are funny. Read a bit about film then come back and watch it again.
I don't really understand the status of this film, I found it quite dull and slow.