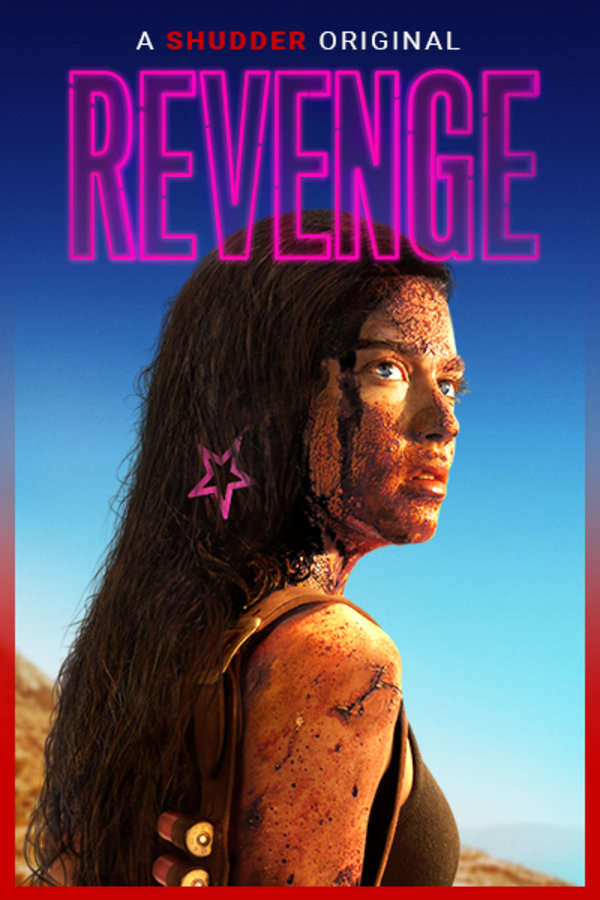 Revenge
Directed by Coralie Fargeat
Jen is enjoying a romantic getaway with her wealthy boyfriend, which is suddenly disrupted when his sleazy friends arrive for an unannounced hunting trip. Tension mounts until the situation abruptly––and viciously––intensifies, culminating in a shocking act that leaves Jen left for dead. Unfortunately for her assailants, Jen survives and reemerges with a relentless, wrathful intent: revenge. A white-knuckle tale of transgression and transformation, REVENGE gloriously blurs the lines of vengeance and survival while delivering a ferocious dissection of gender and genre. Director Coralie Fargeat announces her stunning arrival, painting a crimson canvas of hypnotic beauty and bloody retribution in this razor-sharp feminist subversion of the revenge-thriller. A SHUDDER ORIGINAL.
A young woman takes vengeance on the three married men who left her for dead in the boldest, bloodiest film of the year.
Cast: Matilda Lutz, Kevin Janssens, Vincent Colombe, Guillaume Bouchede, Jean-Louis Tribes
Member Reviews
Fantastic through and through. As soon as It got going it didn't let up.
Great movie finally a woman taking charge and not so helpless
Revenge flick. If you have and aversion to blood do not watch.
This film has a five "skull" rating on Shudder, which tells me that Shudder's rating system is a load of crap.To its credit, the film features beautiful cinematography, solid sound design and decent acting. It also co-stars Charlie Day's and Aaron Eckhart's French doppelgangers, which is a plus.Despite an initial stab at playing things straight, it quickly devolves into violence that's about as realistic as your average Three Stooges short. There's fun here to be had (I know we were laughing almost non-stop), but it's far from a classic. If you don't mind miles upon miles of never-ending blood trails, people who become stronger the more they are injured, and half-mile drives through the desert that take all night and part of the next morning, then by all means indulge.I'm going to give it three "Skulls" (okay, Shudder) - and that's after one-half stars off for too much wanging of wang.