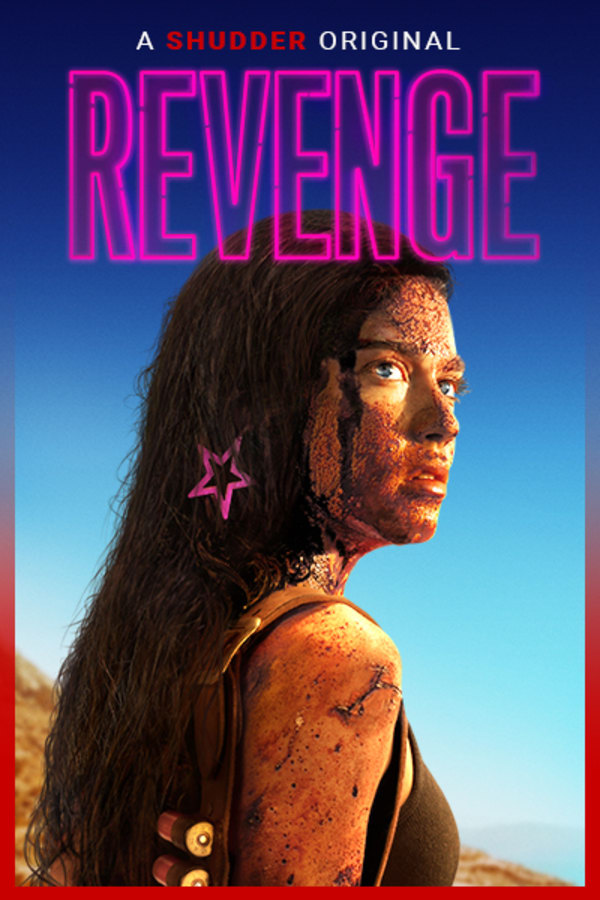 Revenge
Directed by Coralie Fargeat
Jen is enjoying a romantic getaway with her wealthy boyfriend, which is suddenly disrupted when his sleazy friends arrive for an unannounced hunting trip. Tension mounts until the situation abruptly––and viciously––intensifies, culminating in a shocking act that leaves Jen left for dead. Unfortunately for her assailants, Jen survives and reemerges with a relentless, wrathful intent: revenge. A white-knuckle tale of transgression and transformation, REVENGE gloriously blurs the lines of vengeance and survival while delivering a ferocious dissection of gender and genre. Director Coralie Fargeat announces her stunning arrival, painting a crimson canvas of hypnotic beauty and bloody retribution in this razor-sharp feminist subversion of the revenge-thriller. A SHUDDER ORIGINAL.
A young woman takes vengeance on the three married men who left her for dead in the boldest, bloodiest film of the year.
Cast: Matilda Lutz, Kevin Janssens, Vincent Colombe, Guillaume Bouchede, Jean-Louis Tribes
Member Reviews
I'll always be a sucker for the victim turning to the hunter! This was great. Vengeance will be hers 🤤🤤🤤
A fantastic revenge story. I would absolutely recommend this. Plenty of gore, that girl was truly in fight mode.
what a utter crap nonsensical movie! i will never trust those skull ratings on here again! i was routing for her to get killed all the way through this. obviously a movie made by men for men if you know what i mean...
very good fast paced film .
Really enjoyed it, some obvious flaws but still a good watch.