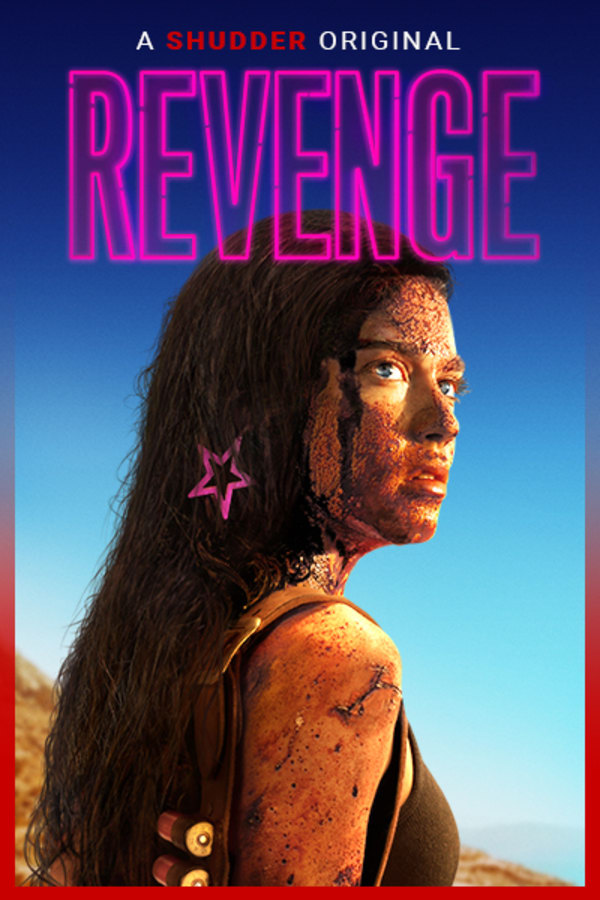 Revenge
Directed by Coralie Fargeat
Jen (fearlessly embodied by Matilda Lutz) is enjoying a romantic getaway with her wealthy boyfriend, which is suddenly disrupted when his sleazy friends arrive for an unannounced hunting trip. Tension mounts in the house until the situation abruptly––and viciously––intensifies, culminating in a shocking act that leaves Jen left for dead. Unfortunately for her assailants, Jen survives and reemerges with a relentless, wrathful intent: revenge. A white-knuckle tale of transgression and transformation, REVENGE gloriously blurs the lines of vengeance and survival while simultaneously delivering a ferocious dissection of gender and genre. Debut director Coralie Fargeat announces her stunning arrival, painting a crimson canvas of hypnotic beauty and bloody retribution in this razor-sharp feminist subversion of the revenge-thriller. A SHUDDER ORIGINAL.
A young woman takes vengeance on the three married men who left her for dead in the boldest, bloodiest film of the year.
Cast: Matilda Lutz, Kevin Janssens, Vincent Colombe, Guillaume Bouchede, Jean-Louis Tribes
Member Reviews
OMG I loved this film. It reminded me of Rambo and other great revenge action films. Bravo to Mathilda Lutz.
Not realistic that someone could be injured to that degree and suddenly go Rambo on 3 men in the desert with guns and all the rest.
dammit, I am bummed that I didnt like this