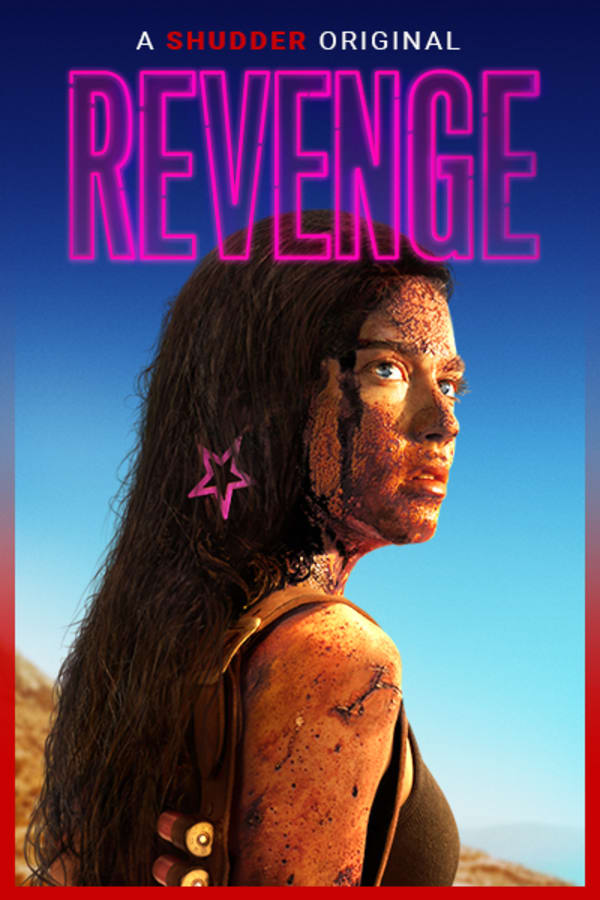 Revenge
Directed by Coralie Fargeat
Jen is enjoying a romantic getaway with her wealthy boyfriend, which is suddenly disrupted when his sleazy friends arrive for an unannounced hunting trip. Tension mounts until the situation abruptly––and viciously––intensifies, culminating in a shocking act that leaves Jen left for dead. Unfortunately for her assailants, Jen survives and reemerges with a relentless, wrathful intent: revenge. A white-knuckle tale of transgression and transformation, REVENGE gloriously blurs the lines of vengeance and survival while delivering a ferocious dissection of gender and genre. Director Coralie Fargeat announces her stunning arrival, painting a crimson canvas of hypnotic beauty and bloody retribution in this razor-sharp feminist subversion of the revenge-thriller. A SHUDDER ORIGINAL.
A young woman takes vengeance on the three married men who left her for dead in the boldest, bloodiest film of the year.
Cast: Matilda Lutz, Kevin Janssens, Vincent Colombe, Guillaume Bouchede, Jean-Louis Tribes
Member Reviews
Sorry I just can't do Stupid AND Unrealistic. *Spoiler Alert* It was ok up until the Girl miraculously Survived being impaled on a tree limb, GETTING herself off said limb 5 feet in the air and then walking around like nothing Happened!!! And in the Desert HOT HEAT!!!!
Pretty good movie. You can tell it took inspiration from movies like I Spit on Your Grave but regardless still a very good watch.
Wait I had to pause it .... it's really not a peach 🍑 ass more like a nectarine
I love how shudder has reviews👌
fantastic movie overall. some dumb decisions, but hey.. it's a movie about humans... there will be dumb decisions. She did a fantastic job!!