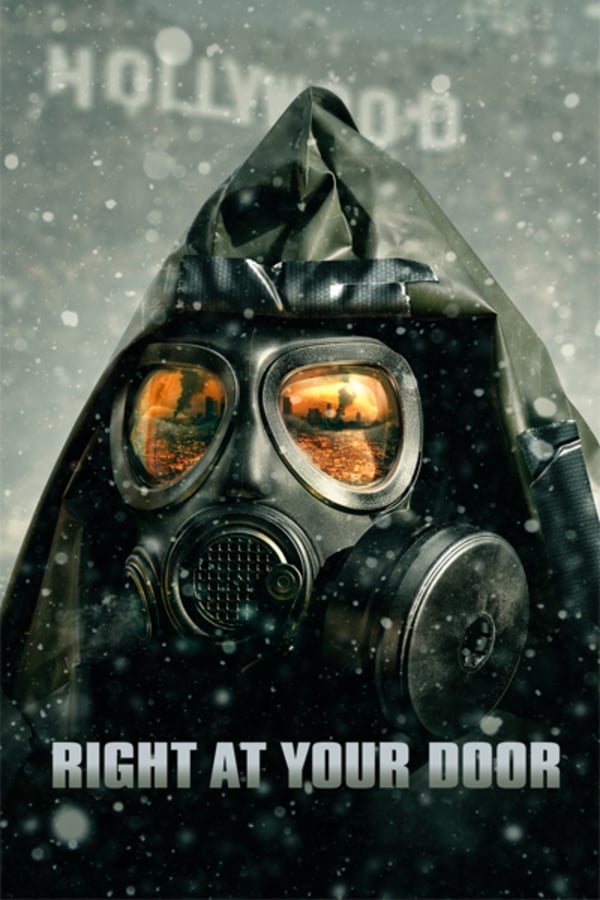 Right At Your Door
Directed by Chris Gorak
After multiple dirty bombs are detonated, spreading deadly toxic ash across Los Angeles, Brad (Rory Cochrane) inadvertently quarantines his wife, Lexi (Mary McCormack), outside their home by safely sealing himself inside. With the city under siege and Martial Law in affect, Brad and Lexi struggle to survive with few supplies, less time and no information- all the while separated by thin doors and thinner sheets of plastic. When help finally arrives, it's anything but.
With Los Angeles under siege by toxic bombs, Brad and Lexi struggle to survive with little supply, limited time and no information.
Cast: Mary McCormack, Rory Cochrane, Tony Perez, Scotty Noyd Jr.
Member Reviews
But... who the hell is Rick?
This is why u don't mess with anyone who is contagious! Ur given that warning for a reason. That's what his dumbass gets for letting his wife inside the house!
and that is why you never listen to the government, when they say seal your house it means you got to get the F out. Great movie after all.
The ending took me by surprise. I figured Lexie would die not the other way around. I enjoy these type of Apocalypse catastrophe movies.
It dragged just a bit, but the ending made that wait worthwhile. Understanding this was supposed to be a realistic depiction of viral warfare, and not a straight-out horror flick, I still would have liked to see some larger-scale results of such an attack, or have the virus do something to people that Nyquil can't cure from the looks of it. (Live in L.A.? Itchy eyes, runny nose, coughing? Try new Bac-War D. One dose, and your symptoms are history, an' you are too.) Sorry, couldn't help that last one- :)