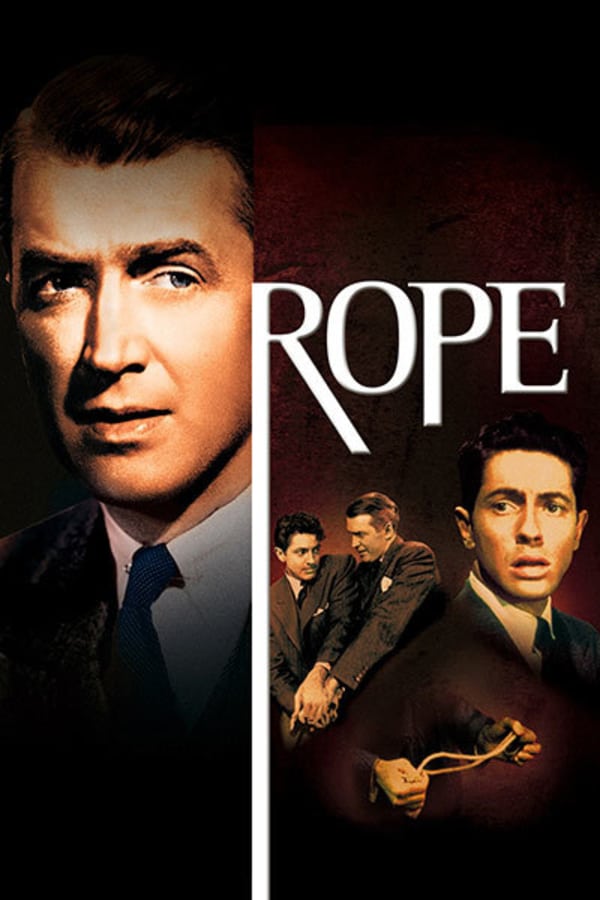 Rope
Directed by Alfred Hitchcock
James Stewart, Farley Granger and John Dall star in this macabre spellbinder, which was inspired by a real-life case of murder. Two thrill-seeking friends (Granger and Dall) strangle a classmate and then hold a party for their victim's family and friends, serving refreshments on a buffet table fashioned from a trunk containing the lifeless body. When dinner conversation revolves around talk of the 'perfect murder', their former teacher (Stewart) becomes increasingly suspicious that his students have turned his intellectual theories into brutal reality.
Alfred Hitchcock directs James Stewart in this macabre spellbinder about two thrill-seeking friends who strangle a classmate and then hold a party for their victim's family and friends.
Cast: James Stewart, John Dall, Farley Granger
Member Reviews
I have to admit, even as a confirmed Hitchcock fan, I am surprised by just how much I loved this earlier film from the master of suspense! In its own, much more quiet way, 1948's "Rope" is every bit as menacing, creepy, and chilling as 1960's "Psycho." I've certainly seen much more violent, gory movies about psychopathic killers, but with virtually no blood at all, "Rope" disturbed me almost as much as "Henry: Portrait of a Serial Killer"-- and that is seriously disturbing! This film really takes the viewer inside the mind of a killer without conscience-- a man who truly believes, and lives out, the idea that right and wrong are simply matters of social convention. That mind is a chilling place to visit, and I definitely would not want to live there! "Rope" is a masterclass in acting, dialogue, direction, and mood. It's now one of my very favorite Hitchcock films. Five out of five skulls!
Hitchcock is a freaking master. This is a must watch.
excellent writing and story. This places off the horror that is misconstrued morality.
This is a good one. Not horror but enjoyable.