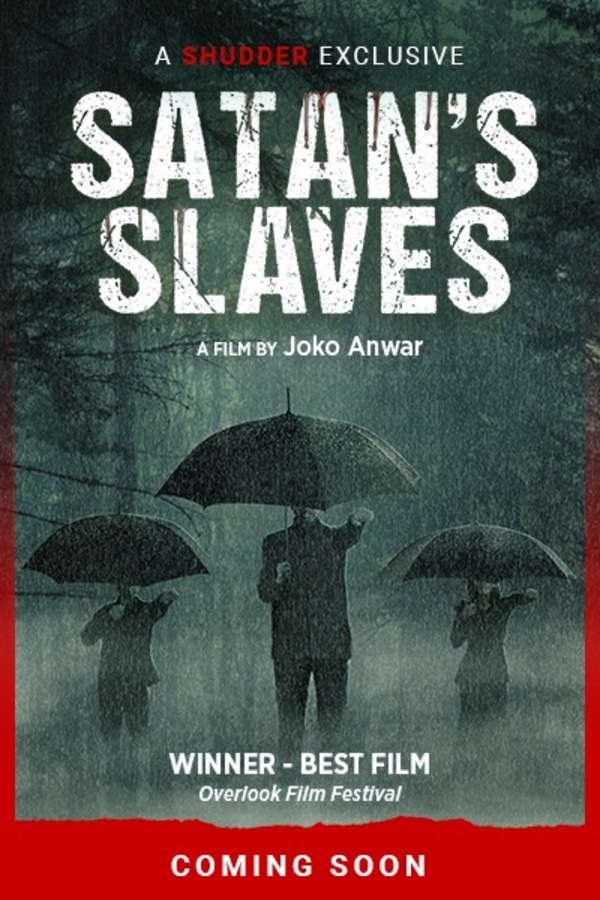 Satan's Slaves – Coming Soon
Directed by Joko Anwar
After suffering from a mysterious illness for years, a mother finally perishes. Her widowed husband must leave town for a job, leaving his four children to fend for themselves. Soon after, through a series of strange occurrences, the children sense that their late mother has returned home, and they learn that their family's past was not as holy as they were led to believe.
She comes back for the last child this October on Shudder.
Cast: Tara Basro, Bront Palarae, Dimas Aditya, Endy Arfian, Nasar Anuz
Member Reviews
play another series 3 months out without me being able to watch the series and I'll easily delete this subscription.
Guess I have a date to plan for October 4th!
Looks good can't wait to see it
I got a chance to see this film earlier this year - and I regret to say it didn't live up to the hype at all. In fact, it was so underwhelming that by the time it ended I couldn't help but laugh. To this day I have no idea what people are referring to when they say this film was above average for the genre in any way. I mean, what film did everyone else watch? Because this one was just your typical B-movie cliche nonsense.