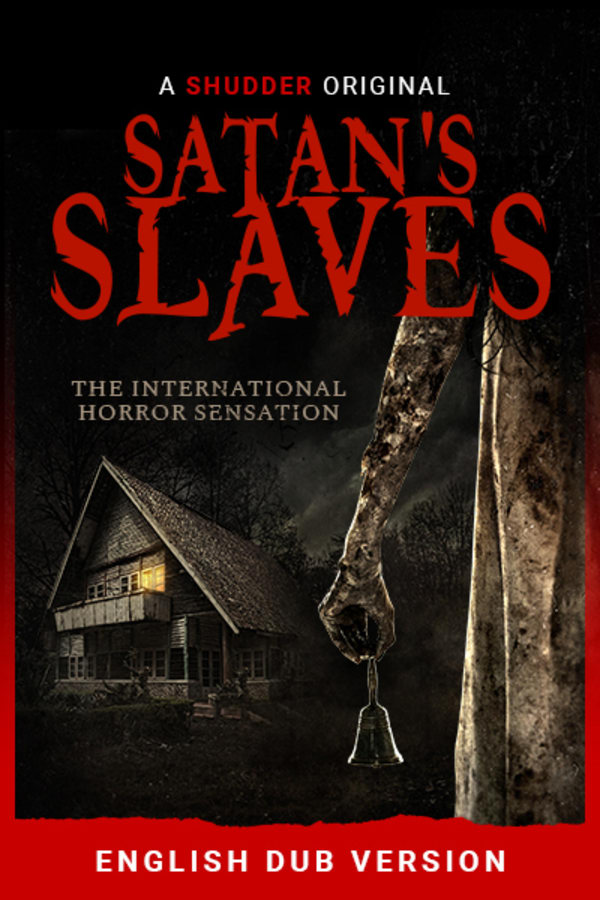 Satan's Slaves (English dub version)
Directed by Joko Anwar
When a famous singer dies from a mysterious illness, her family feels her presence linger, and a horrifying saga begins. Rini and her siblings care for their sick mother in the countryside, but after the matriarch passes away, evil entities start to terrorize and even possess the family. To protect her little brothers, Rini traces back the roots of the evil and learns the horrifying truth. A SHUDDER ORIGINAL. Presented in English.
When their mother dies, horrifying evil plagues a family.
Cast: Tara Basro, Bront Palarae, Dimas Aditya, Endy Arfian, Nasar Anuz
Member Reviews
start slowly but becomes pretty good not bad movie at all
I'm a hardcore gore hound. I'm generally not a fan of atmospheric ghost stories such as this unless they are done right. This one is done right! There were scenes in this movie so creepy they made even me cringe. Highly recommended!
*SPOILERS* Honest review...yeah there were predictable jump scares but they lingered....not the type of the bird flying out of the closet..jump scares that followed up with what the fuck is that...the imagery and creepy parts made this movie a top 5 of the year for me but the story itself seemed rush, especially the ending.. I mean, zombies...child possession...haunting...cult...pick a direction and go with it lol, it was too much in little time...Also, what happened to leave no one behind, first chance they got..they got the hell out of dodge with a "Meh, kid wasn t mine anyways". Lol, had to vent that part.4 skulls for inconsistencies.
Really disappointing movie. Slow, confusing story. NOT an interesting/quirky hidden gem. There are much better on here.
The English dub is terrible. It's turned what's an interesting concept into a camp, lifeless comedy. Don't watch this version...go watch the subtitled version, it's like a different movie! Dubbed = 1 Skull Subtitled = 4 Skull