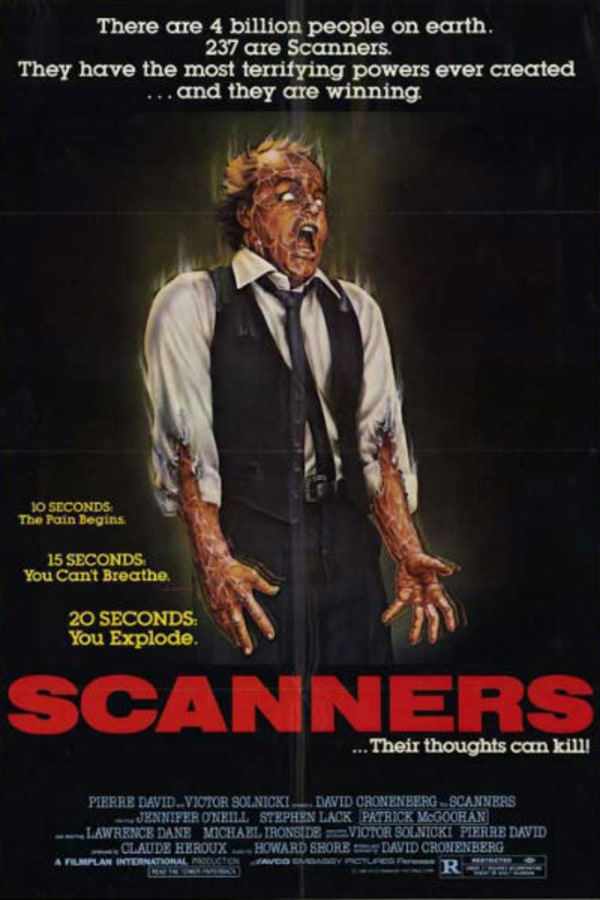 Scanners
Directed by David Cronenberg
In David Cronenberg's iconic sci-fi horror, a special group of people born with telekinetic powers – known as scanners – are sought out by weapon's company, ConSec, for their own villainous means. Darryl Revok, a renegade scanner sets out to destroy the organisation but ConSec attempt to stop him by sending one of their own after him. Famous for its special mind-blowing FX, Scanners typifies Cronenberg's early career melding body horror with sci-fi to create a unique, visceral experience that would go on to spawn two sequels. Contains violence and gore.
Davuid Cronenberg's iconic film finds telekinetic titans at odds.
Cast: Stephen Lack, Jennifer O'neill, Patrick McGoohan
Member Reviews
No means his best but still makes a mark with ideas and indelible imagery.
A good film as to be expected coming from a man who has made many memorable pictures, but for me this isn't as enjoyable as Videodrome or Shivers.
its okay some scenes are really cool and i like alot, but i prefer the other cronenberg movies to this one !!