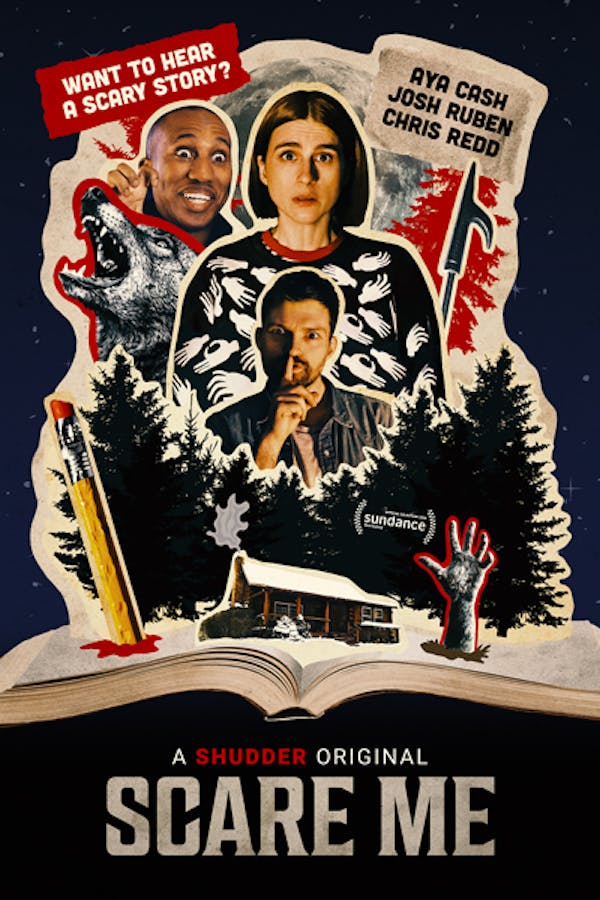 Scare Me
Directed by Josh Ruben
During a power outage, two strangers tell scary stories. The more Fred and Fanny commit to their tales, the more the stories come to life in the dark of a Catskills cabin. The horrors of reality manifest when Fred confronts his ultimate fear: Fanny may be the better storyteller. SHUDDER ORIGINAL.
In this sharp, acclaimed horror comedy, tensions rise as two strangers tell each other scary stories.
Cast: Aya Cash, Josh Ruben, Chris Redd, Rebecca Drysdale
Member Reviews
While it's a good scary movie it's a phenomenal movie from a cinematic perspective. The idiosyncrasies of Josh and Aua along with their awkward chemistry is fantastic and enough alone to make this a much watch. But despite that the concept and execution it's just incredible. Highly underrated. Loved it.
I thought it was very funny but wish their stories were actually scary or that it would have actually showed the stories instead of acting me. but overall i liked it a lot
Very odd movie, for the most part interesting but in parts very flat and boring.
This movie is like a play your friend is in, and you feel obligated to go see it, and it's just terrible. It's two unlikeable characters swapping awful monologues and goes nowhere.