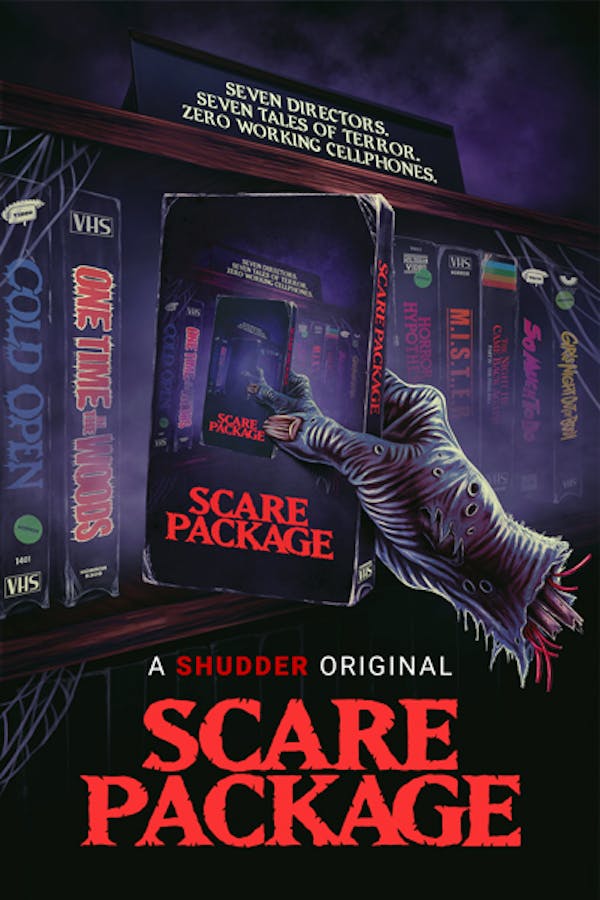 Scare Package
Directed by Emily Hagins, Noah Segan, Aaron B. Koontz, Baron Vaughn, Chris Mclnroy, Courtney Andujar, Hillary Andujar, Anthony Cousins
In this riotous anthology, Chad Buckley is a lonely Horror aficionado, spending his days overseeing a struggling video store and arguing with his only customer, Sam. When an unsuspecting applicant arrives, Chad sets out to teach him the rules of Horror; weaving in and out of hilarious segments geared toward the ropes and tropes of terror. A SHUDDER ORIGINAL.
In this riotous anthology, a video store owner shows a new employee the ropes and the tropes of terror.
Cast: Jeremy King, Noah Segan, Toni Trucks
Member Reviews
An absolute favorite! I've made everyone I know watch it. It's so great. Don't think too much about it on your first watch - just enjoy the ride!
One of my absolute favourites
Great over the top gore. Don't take this movie seriously, it sure doesn't. Lots of fun for horror movie fans as long as you know what to expect. It won't scare you and this isn't for you if you're expecting anything more than ridiculous horror movie tropes.
A fun, silly, b movie that is about b movies. If youre looking for scares you wont get them but if you want a funny gory film to throw tropes and easter eggs at you constantly, its perfect. tbh i love the idea of the film at the start too, id watch that.