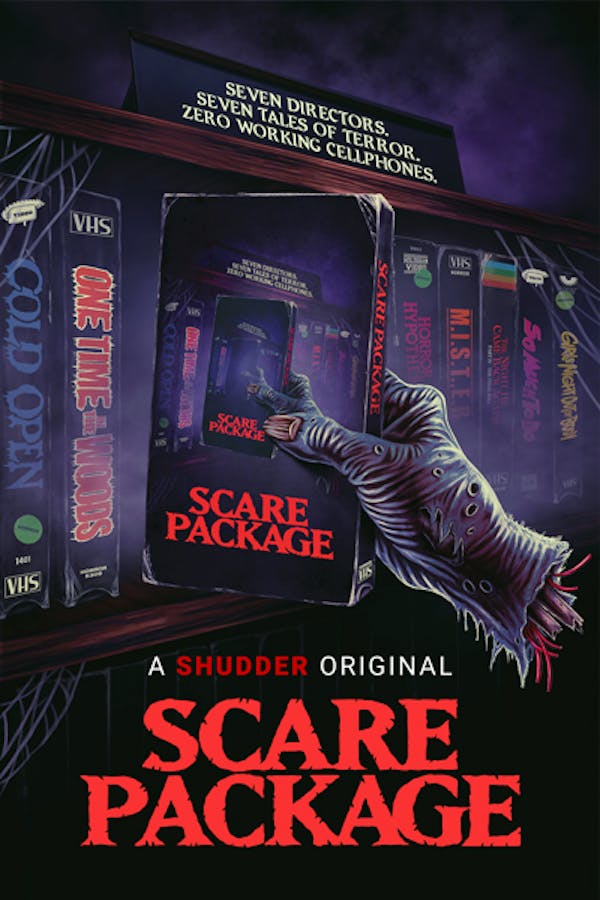 Scare Package
Directed by Emily Hagins, Noah Segan, Aaron B. Koontz, Baron Vaughn, Chris Mclnroy, Courtney Andujar, Hillary Andujar, Anthony Cousins
In this riotous anthology, Chad Buckley is a lonely Horror aficionado, spending his days overseeing a struggling video store and arguing with his only customer, Sam. When an unsuspecting applicant arrives, Chad sets out to teach him the rules of Horror; weaving in and out of hilarious segments geared toward the ropes and tropes of terror. A SHUDDER ORIGINAL.
In this riotous anthology, a video store owner shows a new employee the ropes and the tropes of terror.
Cast: Jeremy King, Noah Segan, Toni Trucks
Member Reviews
A fun mashup of Creepshow and Troma. Just don't watch it sober.
Awesome movie. Alittle weird but well worth the adventure. lol..💯💯💯
2 skulls for being a plot disaster, but 4 skulls for being a comical horror anthology masterpiece. I like the elevator part.
This almost never happens to me, but the movie is so horrendously stupid, I could not finish it, and waste anymore of my precious brain cells.
Head explosions and gore galore! More like this please Shudder 🤗