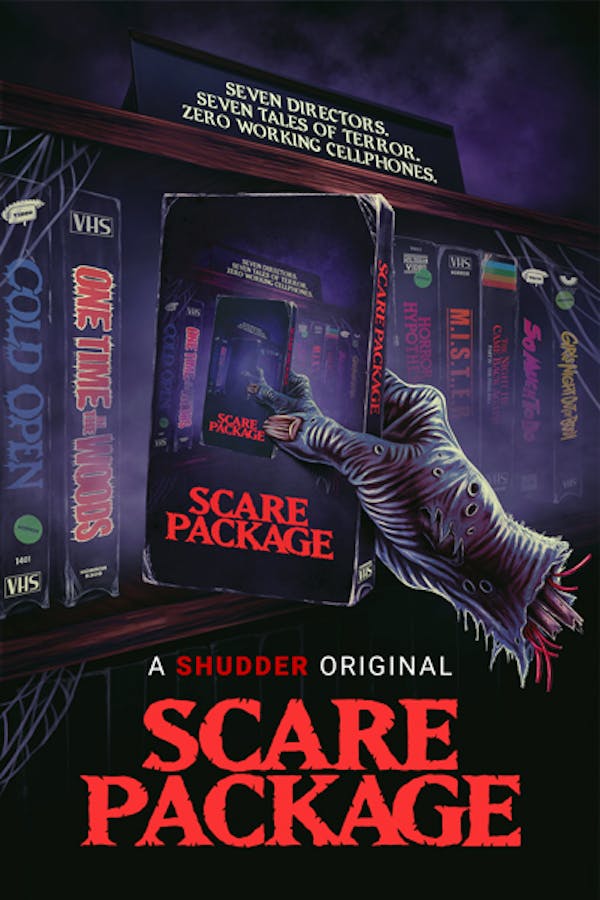 Scare Package
Directed by Emily Hagins, Noah Segan, Aaron B. Koontz, Baron Vaughn, Chris Mclnroy, Courtney Andujar, Hillary Andujar, Anthony Cousins
In this riotous anthology, Chad Buckley is a lonely Horror aficionado, spending his days overseeing a struggling video store and arguing with his only customer, Sam. When an unsuspecting applicant arrives, Chad sets out to teach him the rules of Horror; weaving in and out of hilarious segments geared toward the ropes and tropes of terror. A SHUDDER ORIGINAL.
In this riotous anthology, a video store owner shows a new employee the ropes and the tropes of terror.
Cast: Jeremy King, Noah Segan, Toni Trucks
Member Reviews
This was hilarious and amazing! 10/10
Very goofy, pretty clever. Has some good laughs.
I went in blind and was not disappointed! So well done and super funny!
Ease your way in to this and you'll find it is an amazingly clever, deliberately cheesy, and highly entertaining anthology. It is destined to be a cult classic about cult classics.