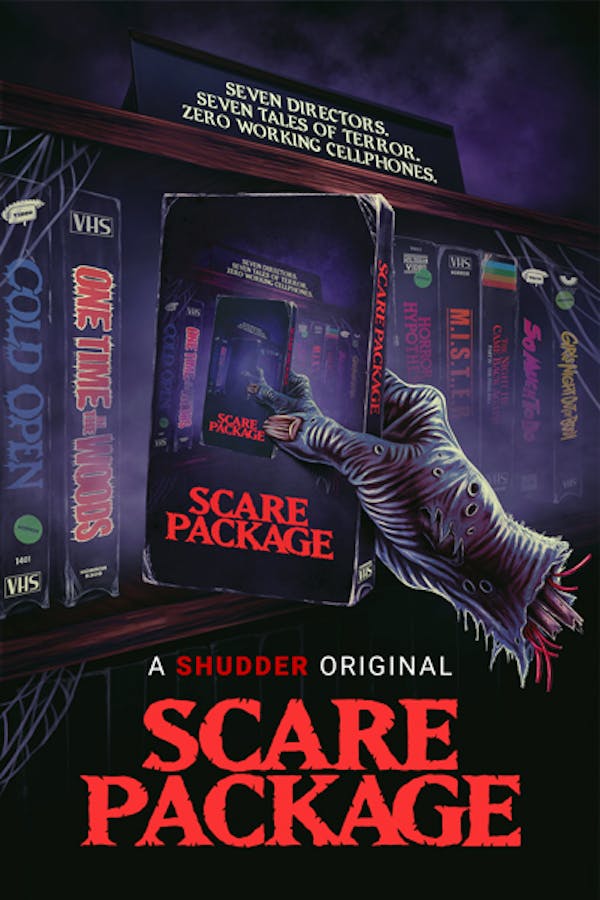 Scare Package
Directed by Emily Hagins, Noah Segan, Aaron B. Koontz, Baron Vaughn, Chris Mclnroy, Courtney Andujar, Hillary Andujar, Anthony Cousins
In this riotous anthology, Chad Buckley is a lonely Horror aficionado, spending his days overseeing a struggling video store and arguing with his only customer, Sam. When an unsuspecting applicant arrives, Chad sets out to teach him the rules of Horror; weaving in and out of hilarious segments geared toward the ropes and tropes of terror. A SHUDDER ORIGINAL.
In this riotous anthology, a video store owner shows a new employee the ropes and the tropes of terror.
Cast: Jeremy King, Noah Segan, Toni Trucks
Member Reviews
Let the meta jokes / wash over you like a warm, / relaxing bloodbath.
A total blast I love anthologies, just as good as scary movie in my opinion. Comedy horror hits the spot reminds us not to take things too seriously.
I wasn't expecting much, but this turned out to be one of the funniest (and goriest) films I've seen in a long time.
Mike was just really stoked to be a part of something. Amazing horror comedy, exactly what you'd want: silly, gory, fun meta story. Great punk-influenced soundtrack, too.
Not really "riotous" comedy like the description suggests but still a really fun movie with an interesting plot