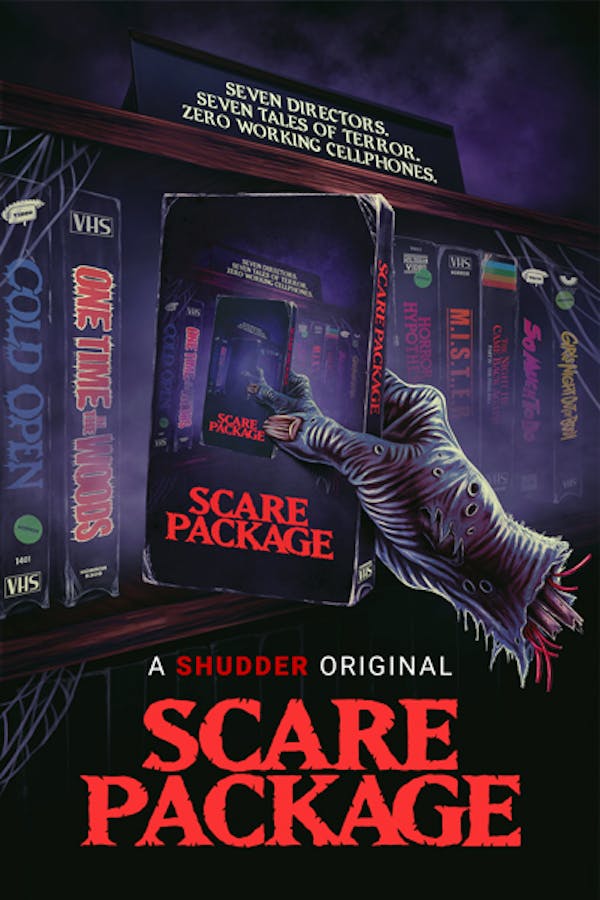 Scare Package
Directed by Emily Hagins, Noah Segan, Aaron B. Koontz, Baron Vaughn, Chris Mclnroy, Courtney Andujar, Hillary Andujar, Anthony Cousins
In this riotous anthology, Chad Buckley is a lonely Horror aficionado, spending his days overseeing a struggling video store and arguing with his only customer, Sam. When an unsuspecting applicant arrives, Chad sets out to teach him the rules of Horror; weaving in and out of hilarious segments geared toward the ropes and tropes of terror. A SHUDDER ORIGINAL.
In this riotous anthology, a video store owner shows a new employee the ropes and the tropes of terror.
Cast: Jeremy King, Noah Segan, Toni Trucks
Member Reviews
Wankpackage. Was pretty fun
cold open guy and johnny depp costume were my favorite parts
Lousy horror movie. Hilarious lampooning of horror tropes.
Good silly fun example of the anthology genre.
An absolutely lovely little film, full of tropes and I enjoyed the way the vignettes were woven together.