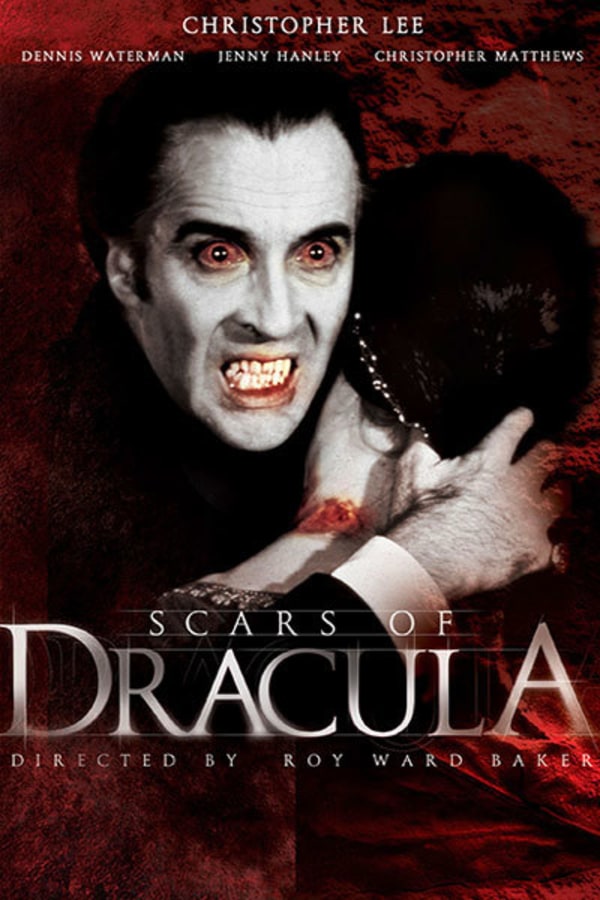 Scars of Dracula
Directed by Roy Ward Baker
After bat blood resurrects Count Dracula (Christopher Lee), he returns crueler and more sadistic in his pursuits. When a lothario named Paul flees the police, he winds up at Castle Dracula and his overnight stay doesn't end happily. Paul's brother Simon and girlfriend Sarah soon show up looking for him, and Drac falls hard for the lovely lass. But there's the small matter of the crucifix around her neck, and how to remove it… As HORROR OF FRANKENSTEIN did the same year, SCARS served as a gorier reboot of the wildly popular Hammer series after five scary sequels.
After a bat's blood resurrects Count Dracula, he becomes crueler and more sadistic in his pursuits.
Cast: Christopher Lee, Dennis Waterman, Jenny Hanley, Christopher Matthews, Patrick Troughton
Member Reviews
Its Hammer, its got Christopher Lee. What more could you want?
What does Dracula in in the end was really unexpected
Good old school horror classic
the one and only mr.lee \m/ \m/
Ok but not as good as some of Lee's other Hammer Dracula films. Pretty fun though.