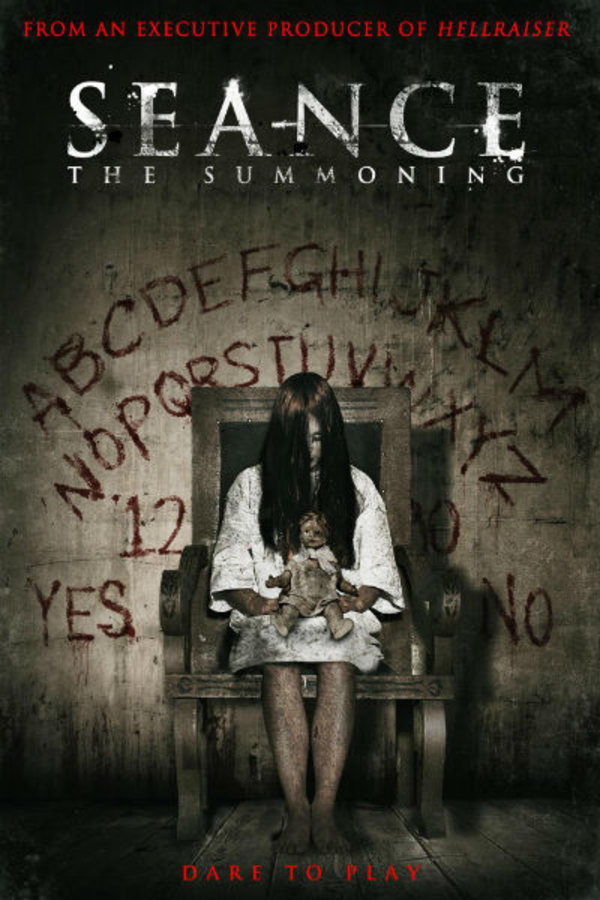 Seance: The Summoning
Directed by Alex Wright
When a young girl is accused of being a fraud medium she makes a bet that she can prove her ability to talk to the spirit world. But after taking the group to the city morgue a presence too powerful for her to control is released. Ancient, wise and bent on destruction it will stop at nothing until its thirst for souls has been quenched. Soaked in gore and burning with hellfire, SÉANCE: THE SUMMONING is a bloody, violent descent into a hallucinatory realm of macabre malevolence, demonic destruction and pure, unadulterated terror. Brace yourselves for the awakening of your darkest fears in this horrifying new nightmare from the visionary creators of HELLRAISER and DEADGIRL.
Desperate to prove her talent, a young medium unleashes a presence too powerful to control.
Cast: Bobby Campo, Nazneen Contractor, Chris Olivero
Member Reviews
couldn't make it to the end. Bad acting, even worse writing and zero scares.
The person who couldn't get this film to stream was the lucky one - this thing is terrible.
loved it. made me laugh and scared me a bit . and i dont scare.easily. would of been great with a better ending thou