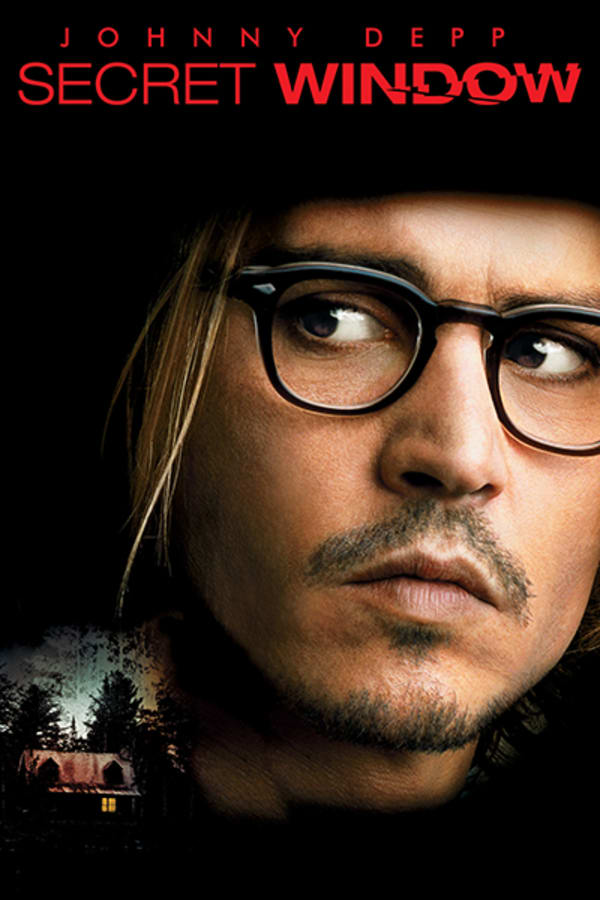 Secret Window
Directed by David Koepp
An author (Johnny Depp) going through a painful divorce is stalked by a psychotic stranger (John Turturro) who claims the writer stole his story. To force the writer to make amends, the stranger will go to any lengths, including murder. Directed by David Koepp (STIR OF ECHOES) and based on Stephen King's "Secret Window, Secret Garden."
A writer is stalked at his remote lakeside cabin by a psychotic stranger seeking revenge for perceived plagiarism.
Cast: Timothy Hutton, Johnny Depp, John Turturro, Maria Bello, Charles S. Dutton
Member Reviews
Made my friend steve take a stinky on my pinky
Not the best "Based of off a Steven King story" flick, but not the worst either.
Predictable but a good performance from Johnny Depp.
Many of Kings movies are lame at best. This one is a good example. Not a JD fan either. I only finished because i love Kings fiction.
I love this movie but for some reason it's not letting me re-watch it last night I fell asleep while I was watching it my husband turned it off for me by just pushing the back button on my phone which just turns off the whole phone when I try to watch it today only thing I see is it says resume it doesn't say Play movie when I click resume it starts to show the shutter sign and it looks like it's going to start the movie but instead of it starting the movie it flips back over to the other page real quick and just says resume but it never lets me actually resume it or even re-watch it somebody please help me how can I fix it and watch it I really really want to watch it