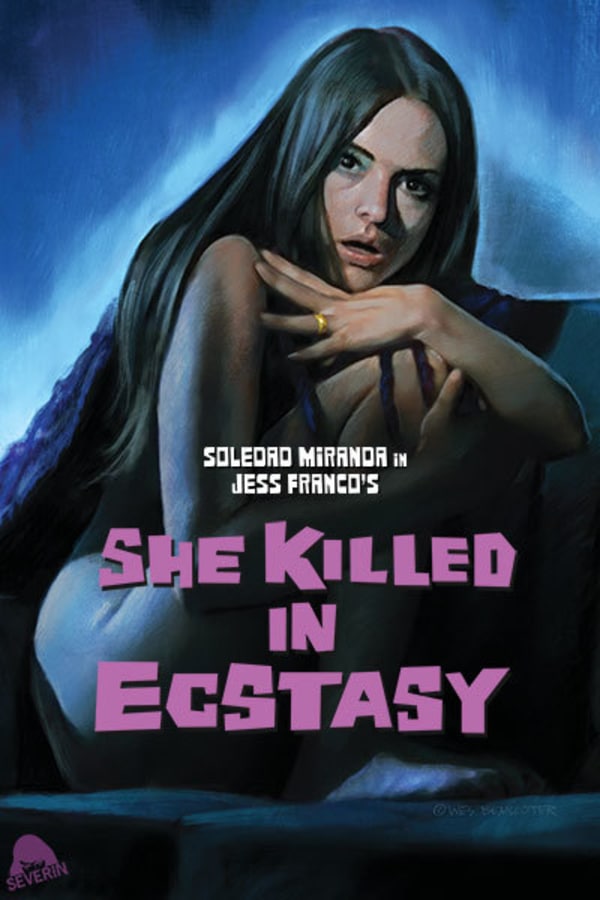 She Killed in Ecstasy
Directed by Jess Franco
For his follow-up to VAMPYROS LESBOS, writer/director Jess Franco delivered perhaps his most twisted shocker of the '70s: In what fans and critics consider to be her greatest role, the luscious Soledad Miranda– in one of her final performances before her tragic death – stars as the vengeful widow who seduces, then murders, the men and women responsible for her husband's suicide. Howard Vernon (THE AWFUL DR. ORLOFF), Paul Muller (BARBED WIRE DOLLS), Ewa Strömberg (VAMPYROS LESBOS) and Jess himself co-star in this EuroCult classic – featuring another epic lounge score by Manfred Hübler & Siegfried Schwab.
A vengeful widow seduces and murders those responsible for her husband's suicide.
Cast: Soledad Miranda, Fred Williams, Paul Muller
Member Reviews
The Jess Franco is some director. There was a plot....beginning,middle, and end. Had some gore. Soledad Miranda. R.I.P. hmmmm. OK movie. That's all I got.
The story dragged and lacked luster. It aimed to be seductive but it hardly verged on sexy. I had to watch this movie in several sittings because I couldn't make it through. Hard pass.
Excellent film. They just don't make them like this anymore.