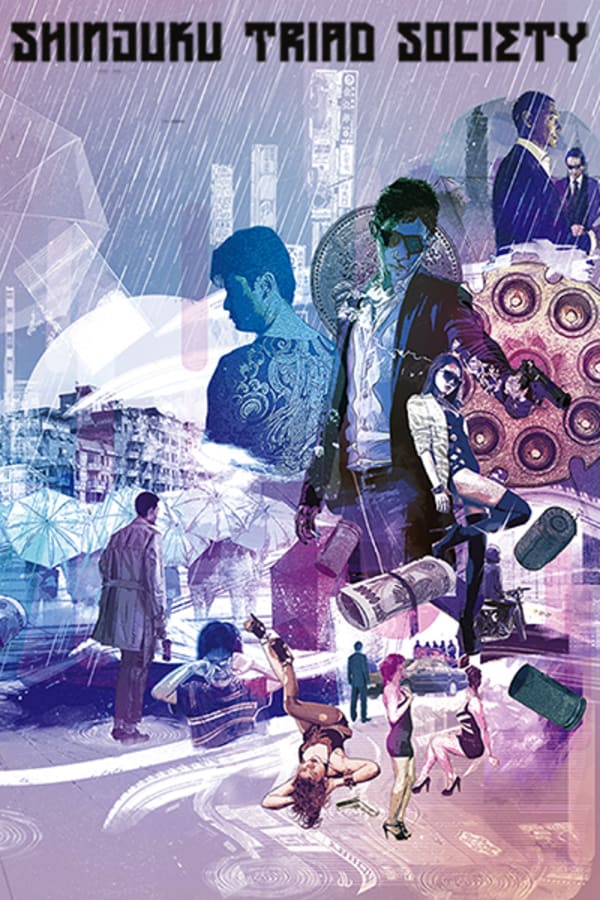 Shinjuku Triad Society
Directed by Takashi Miike
Set in the bustling Kabuki-cho nightlife neighborhood of Tokyo, SHINJUKU TRIAD SOCIETY follows a mixed-race cop (Kippei Shiina, OUTRAGE) struggling with private issues while hunting a psychotic criminal (Tomorowo Taguchi, TETSUO) who traffics in children's organs. The first in Takashi Miike's BLACK SOCIETY TRILOGY. Contains strong language, violence and gore.
A cop hunts a psychotic criminal who traffics in children's organs.
Cast: Kippei Shîna, Tomorô Taguchi, Takeshi Caesar
Member Reviews
This was my favorite of Miike's "Black Society Trilogy." I really liked the characters, acting, environments, camera work, violence, and depravity in this movie. I just love his filmmaking style, and this one stands out among his less wacky ones.
A fun and memorable violent yakuza feast.
One of Takashi Miike's best!! This is a wild ride!!! Each scene is unpredictable, with intentional framing in the cinematography and motifs in the writing. All around- great film! Highly recommend if you liked Ichi The Killer!
Initially the large ensemble of characters made this seem like a disconnected jumble of scenes. It finds its way as it goes though. Entertaining movie but probably not super memorable, as it didn't connect with me on any personal level. Good, not great overall.