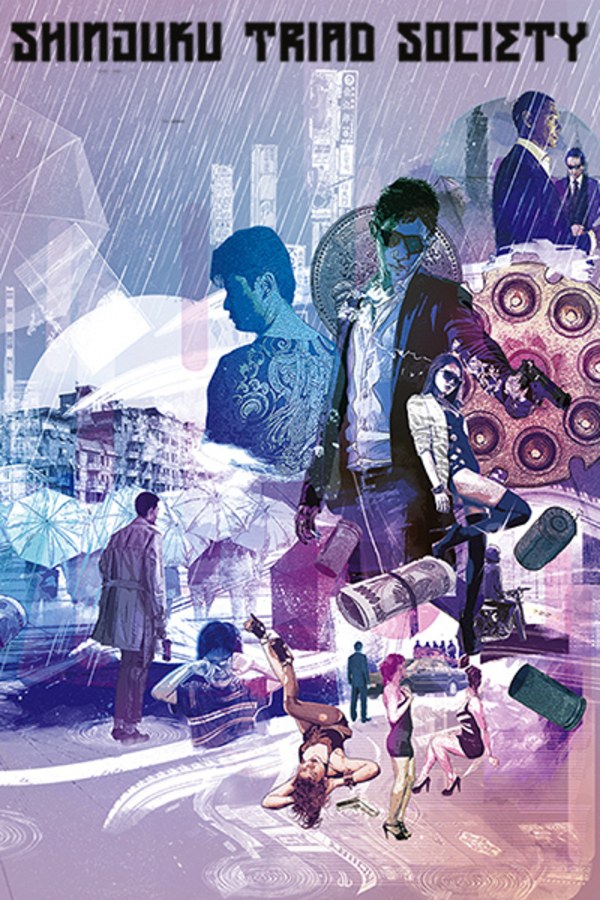 Shinjuku Triad Society
Directed by Takashi Miike
Set in the bustling Kabuki-cho nightlife neighborhood of Tokyo, SHINJUKU TRIAD SOCIETY follows a mixed-race cop (Kippei Shiina, OUTRAGE) struggling with private issues while hunting a psychotic criminal (Tomorowo Taguchi, TETSUO) who traffics in children's organs. The first in Takashi Miike's BLACK SOCIETY TRILOGY. Contains strong language, violence and gore.
A cop hunts a psychotic criminal who traffics in children's organs.
Cast: Kippei Shîna, Tomorô Taguchi, Takeshi Caesar
Member Reviews
Initially the large ensemble of characters made this seem like a disconnected jumble of scenes. It finds its way as it goes though. Entertaining movie but probably not super memorable, as it didn't connect with me on any personal level. Good, not great overall.
Miike's first theatrical release has him punching up a bog standard Yakuza script with his usual efficient direction combined with some truly absurd and insane touches. A competent low budget Yakuza film becomes a lot more memorable when you take standard scenes like a cop futilely pursuing a car on foot to its most preposterous level but still keeping the story result within the original realistic framework (the cop keeps up with the car at full speed for several blocks and then eventually loses it & collapses to the ground vomiting).
Shocking and gory. What a great film.
Very good film! This is no surprise being that Miike is the mastermind behind it. Very shocking, bloody, and worth the watch. Only disappointment was that I wish they delved into Karino's, the main protagonist's brother, back story a little more.
I am a Miike fan, but this is absolute garbage. I almost turned it off in the first 5 minutes, but wanted to give it a chance. There are no redeeming qualities in this film at all. Do not waste your time.