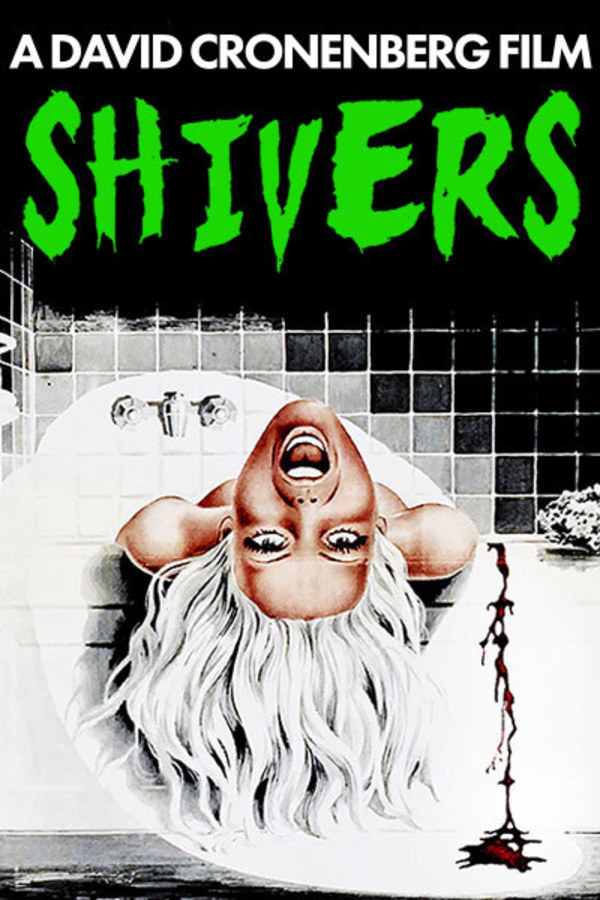 Shivers
Directed by David Cronenberg
An early film by acclaimed filmmaker David Cronenberg. Residents of a high rise building are infected with a parasite that turn them into sex-crazed and violent hosts. A doctor races to contain the infection before it spreads from the building to the entire city. Contains strong language, sexual scenes, violence and gore.
A mutant parasite turns the residents of an apartment building into sex maniacs.
Cast: Paul Hampton, Joe Silver, Lynn Lowry, Allan Kolman, Susan Petrie, Barbara Steele
Member Reviews
not one of cronenbergs best
My favourite Cronenberg. I love this movie.
A bit dated, but an outright classic bodyhorror from the man who does it best!
not a very good film boring shivers is not a good film
And yet more Croneberg crap! The most over-rated horror director of all time.