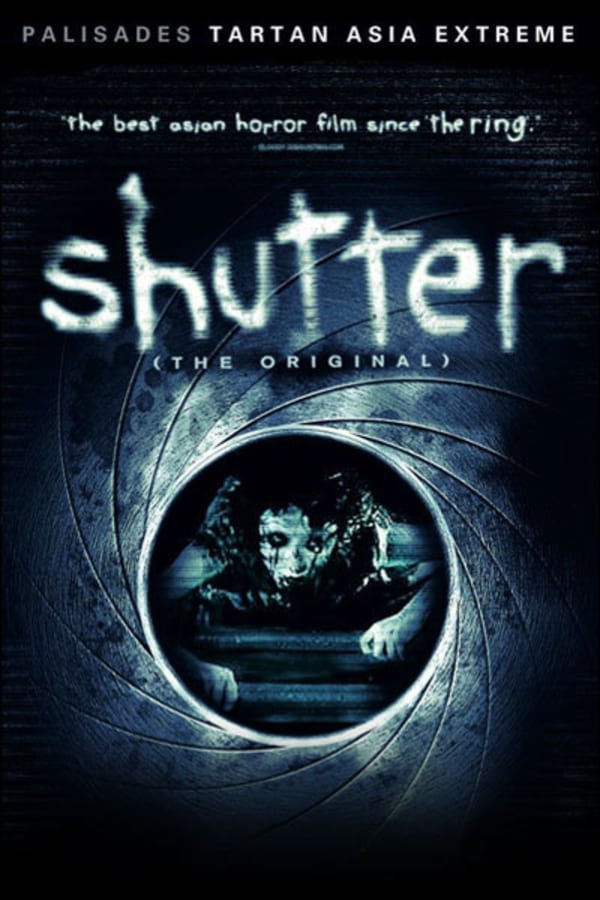 Shutter
Directed by Banjong Pisanthanakun
A couple must pay the ultimate price after running a mysterious man off the road in this terrifying Thai horror film. Fleeing the scene of the crime, they return to their lives in Bangkok, but soon discover things have changed. Nightmares haunt Jane's dreams while Tun, a photographer, begins to see odd spectral figures at work. Returning to investigate the site of the accident, they find neither rumor nor report of the victim. When one by one, Tuns closest friends begin to die, he and Jane realize they must unravel this mystery before it ends their lives. (In Thai with English Subtitles) Contains violence and gore.
A couple must pay the ultimate price after running a mysterious man off the road.
Cast: Ananda Everingham, Natthaweeranuch Thongmee, Achita Sikamana
Member Reviews
Very enjoyable and scary movie. A few overused audio cues in place of actual scares and some predictability. Despite that, there are some truly terrifying scares. Was gonna give a 3/5 until the ending - something about it seems so creepy to me. Definitely check this one out.
A classic well shot and creepy ghost story
This was good; there were some predictable scare moments but some others were unusual and pretty creepy. Yeah, I enjoyed this.
Shutter is a film that will get under your skin. It is not without its share of cliche, but you aren't left waiting for your heebie-jeebies with some effective early creepers. It manages to maintain pace as its dreadful story of crazy exes and douchebag friends unfolds. Some scares fall flat, but those that don't will stay with you. Shutter is worth a watch, and if its the spooks you're after, queue up this bad boy because this Thai gem has got you covered.