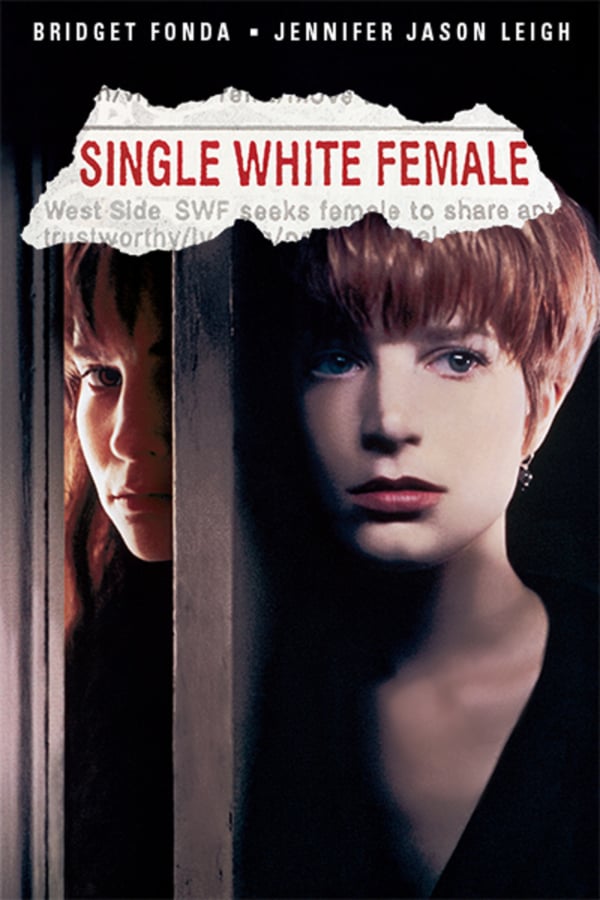 Single White Female
Directed by Barbet Schroeder
Hedy Carlson (Jennifer Jason Leigh) appears at the apartment of Allie Jones (Bridget Fonda) when Allie is at her neediest-she has thrown out her unfaithful boyfriend (Steven Weber) but she's still on the verge of calling him back. The surviving half of a set of twins, Hedy perpetually seeks someone to complete her, and sees in the chic and articulate Allie everything she would like to be. So Hedy moves not only into the apartment, but into the most personal aspects of Allie's life, including having her hair styled and colored to exactly match her roommate's.
A young woman gets a deadly roommate in this 90s gem.
Cast: Bridget Fonda, Jennifer Jason Leigh, Steven Weber
Member Reviews
A solid psychological thriller with that excellent early 90's cheese and aesthetic. I really enjoyed the main performances and was genuinely shocked (sometimes in the way the filmmakers intended, sometimes not- some kills and reveals were pretty goofy) at a lot of the content, especially in the third act. For a film made in 1992, it tackles the homoerotic subtext in the women's relationship with some class, without delving too much into exploitation. Overall, I would recommend.
It was funny to find a BDSM party at some point of the film. I hope that is not how those parties really were back then lol....Besides the miss conception that one can have of the BDSM scene, I enjoyed the film pretty much.
This was a really great movie, the concept of it was something that really reflects what happens in real life. Hands down, great movie.
Great 90s psychological thriller. I can't believe I didn't see it until now. Good flick.