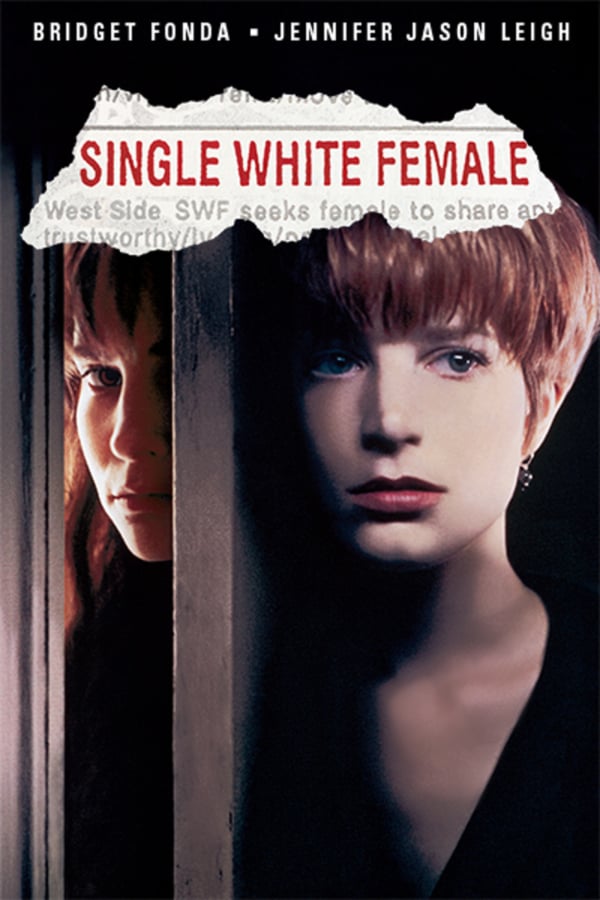 Single White Female
Directed by Barbet Schroeder
Hedy Carlson (Jennifer Jason Leigh) appears at the apartment of Allie Jones (Bridget Fonda) when Allie is at her neediest-she has thrown out her unfaithful boyfriend (Steven Weber) but she's still on the verge of calling him back. The surviving half of a set of twins, Hedy perpetually seeks someone to complete her, and sees in the chic and articulate Allie everything she would like to be. So Hedy moves not only into the apartment, but into the most personal aspects of Allie's life, including having her hair styled and colored to exactly match her roommate's.
A young woman gets a deadly roommate in this 90s gem.
Cast: Bridget Fonda, Jennifer Jason Leigh, Steven Weber
Member Reviews
Great story from beginning to end. Thought I predicted the ending but was totally wrong.
Super fun movie! Keeps ya guessing till the end, and then you have to ask yourself"Is THIS the End?"
Its not on fatal attractions level, but what is? Very underrated thriller.