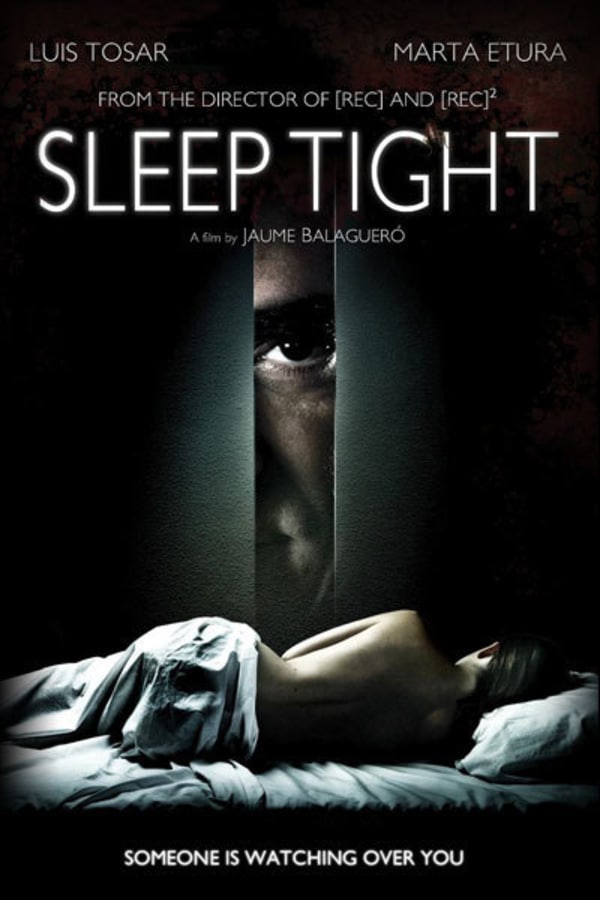 Sleep Tight
Directed by Jaume Balaguero
A deranged doorman becomes obsessed with making a woman's life pure and utter hell. Cesar harbors a dark secret: his sole desire in life is to make others unhappy. When he sets his sights on cheery Clara, his sick need blossoms into a full-fledged obsession, and he becomes determined to ruin her life. But his thirst for inflicting sadness on others soon becomes manically unquenchable. Acclaimed director Jaume Balagueró (the REC series) delivers an unnerving tale of obsession and torment that delivers nonstop thrills right up to its shocking conclusion. Contains strong language, sexual scenes, violence and gore.
A deranged doorman becomes obsessed with making a woman's life hell.
Cast: Luis Tosar, Marta Etura, Alberto San Juan
Member Reviews
A classic.....this movie is a classic. It is disturbing and unnerving. I was surprised that it bothered me so much and the one friend who watched this with me had nightmares about this movie for weeks. Psychologically terrifying movie.
Sickening and stupid. But oddly enough there are people out hear really like this.
Love movies where the bad guy doesn't get caught. Awesome story line, and keeps you on the edge of your seat the whole movie. Need more movies like this.
i love horror movies like this that don't rely on gore or incredibly unrealistic situations to give you that pit in your stomach... this is incredibly realistic, very well made, and creative. 5/5!