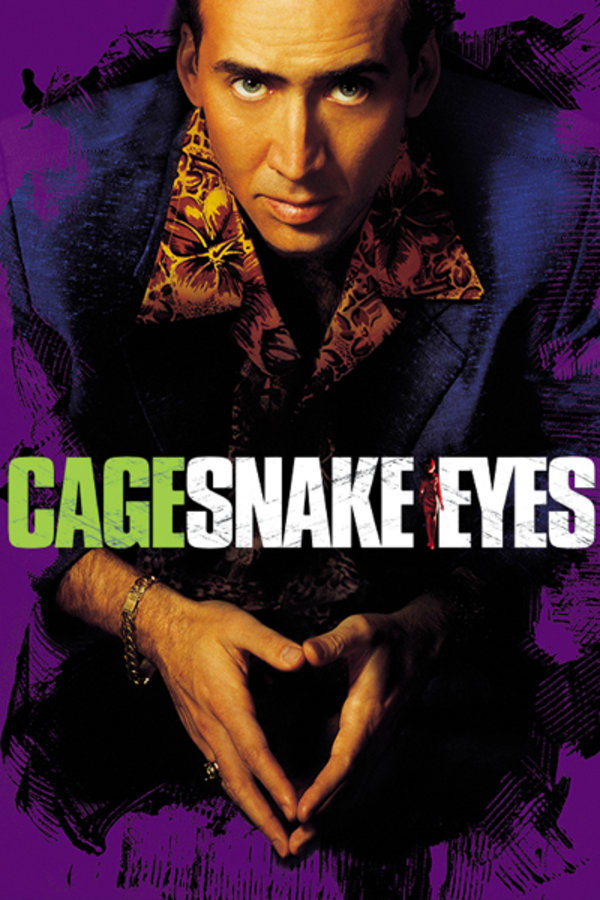 Snake Eyes
Directed by Brian De Palma
Nicolas Cage plays Rick Santoro, a flamboyant Atlantic City police detective who's come to watch the fight and cash in on hectic betting action. Suddenly, gunfire cuts down a ringside government offical, and 14,000 fans suddenly become 14,000 suspects. What eyewitnesses saw, what a casino-wide spycam network reveals and what a mysterious woman in white knows - all lead to a shattering truth Santoro does not want to believe. Directed by stylish suspense master, Brian De Palma.
When an assassination turns a star-studded prizefight into a crime scene, an Atlantic City detective (Nicolas Cage) must uncover the shattering truth.
Cast: Nicolas Cage, Gary Sinise, John Heard, Carla Gugino, Stan Shaw
Member Reviews
It's no classic or mind-bender, but honestly? Kinda bitchin'.
Standard DePalma fare with standard overacting of Cage. Th etrue shinign moments are the tracking shots even when they are not very effective they still are nice to look at. Not really a great mystery in any sense, but the cast is enjoyable enough to get through a viewing (honestly anything with Gugino is a closer for me).
I really enjoyed this movie. Nicholas Cage really was a great actor. So engaging. Not exactly horror, but I like a good mystery.
I bet shudder got the rights to Snake Eyes *and* 8mm in one package, and just gave us both (which is nice), even though only one of those films has any semblance of horror to it.