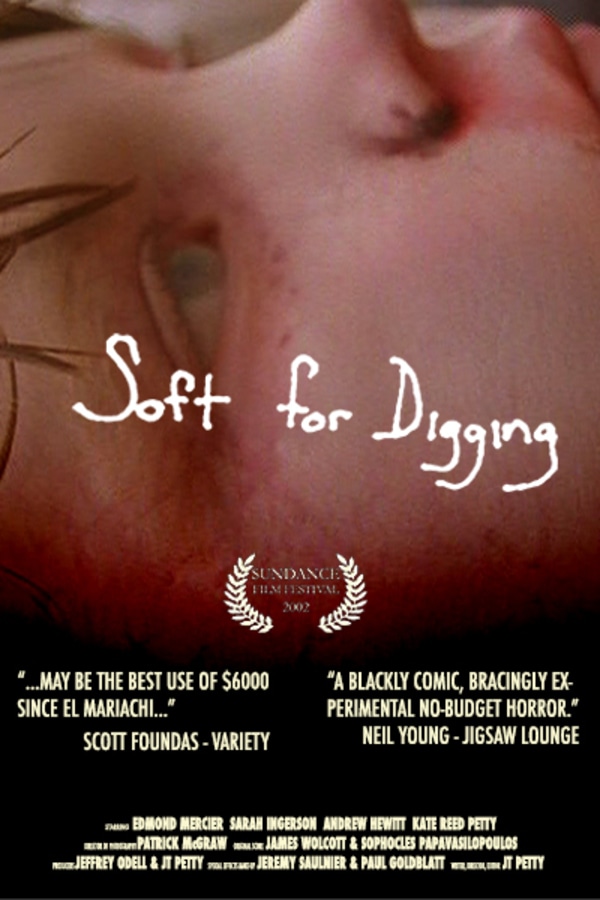 Soft for Digging
Directed by JT Petty
An old man witnesses a young girl's murder in the woods but when he calls the police they can't seem to locate her body. Haunted by what he saw, Virgil persists in trying to figure out what really happened. Is he going senile? Receiving messages from the afterlife? Or something else? J.T. Petty's (THE BURROWERS) shot-on-16mm NYU senior thesis project premiered at Sundance, where critics praised its unique dialogue-free take on supernatural horror. Petty's debut also shares a sensibility with classics like VAMPYR, THE CABINET OF DR. CALIGARI and the films of Guy Maddin.
An old man witnesses a young girl's murder in the woods but police can't locate the body.
Cast: Edmond Mercier, Sarah Ingerson, Andrew Hewitt, Kate Petty
Member Reviews
Trying this again. This film was good but very pretentious. And I am one who loves art films and the art of making films. But this one tried a little too hard and the concept fell very flat. For example, the shots that went from static shot subject to high-speed kinetic movements felt very contrived. I don't know if it was the director's vision not quite coming across to the editor or what. There was a huge gap in communication there somewhere and the effect just wasn't happening. It was like someone trying to copy Kubrick and just not being able to pull it off. Is it worth watching? Yes. But in a qualified way.
This film was good, but very pt
To slow The 16mm was cool but if its going to be silent at least make it interesting.
I think this was a interesting. Frightening Movie. Felt the loneliness of this sad old man. When his cat runs away. The cat brings him to this nightmare. One thing that I think is the child was a killer. The priest said the child killed a dog. I think the spirit of this evil child took over the old mans body. So at the end it was the spirit that killed the cat. The old man had no reason to kill his cat. It was the child ghost that took over the old man. Really interesting. Loved the black and white and silence.