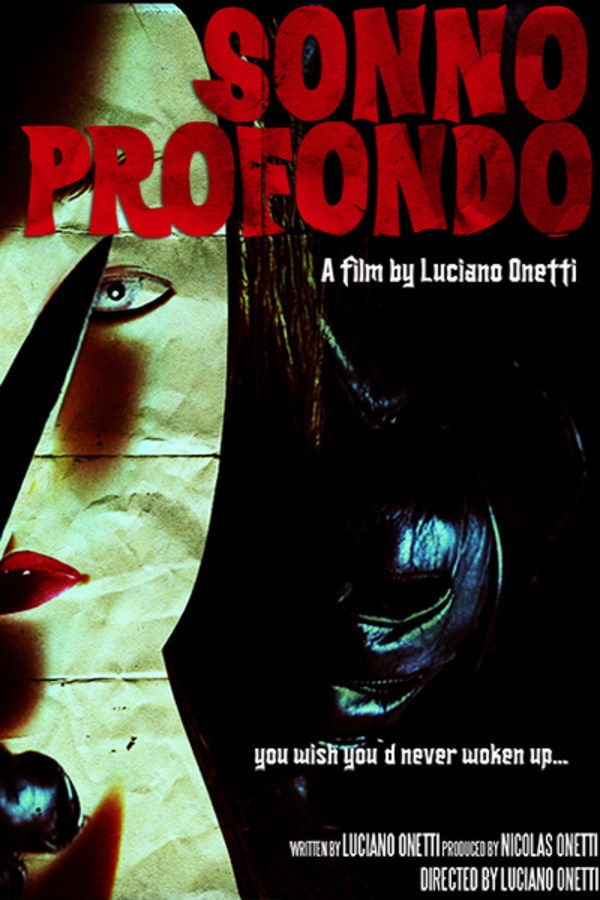 Sonno Profondo
Directed by Luciano Onetti
After murdering a woman, a killer that is traumatized from his childhood memories, gets a mysterious envelope slipped under his door. The hunter becomes the prey when he finds out that the envelope contains photos that show him killing the young woman. Filmed in the style of Italian giallo films.
The hunter becomes hunted, as a killer is stalked in this wild neo-giallo.
Cast: Luciano Onetti, Daiana García, Silvia Duhalde
Member Reviews
I seem to have liked this feature much more than many others did. My biggest knock is my usual one: there is about enough plot for a half-hour short, and stretching the length out to an hour does not improve the value. I'll probably watch it again sometime.
Committing to the giallo aesthetic is this movie's greatest flaw. Visually, the set designs are empty and incomplete compared to the real deal, and the entire movie has this gross, bland, sick-looking yellow-white tint to it that makes me with for anything else to pop up on the screen. There are no characters in this movie -- only faceless trenchcoat killers. This means two things. First, it limits itself to only close-ups and mediums, further hurting its visual piece. Second, there's no plot or dialogue here that's concrete
Yeah, no. Fake giallo is fake.