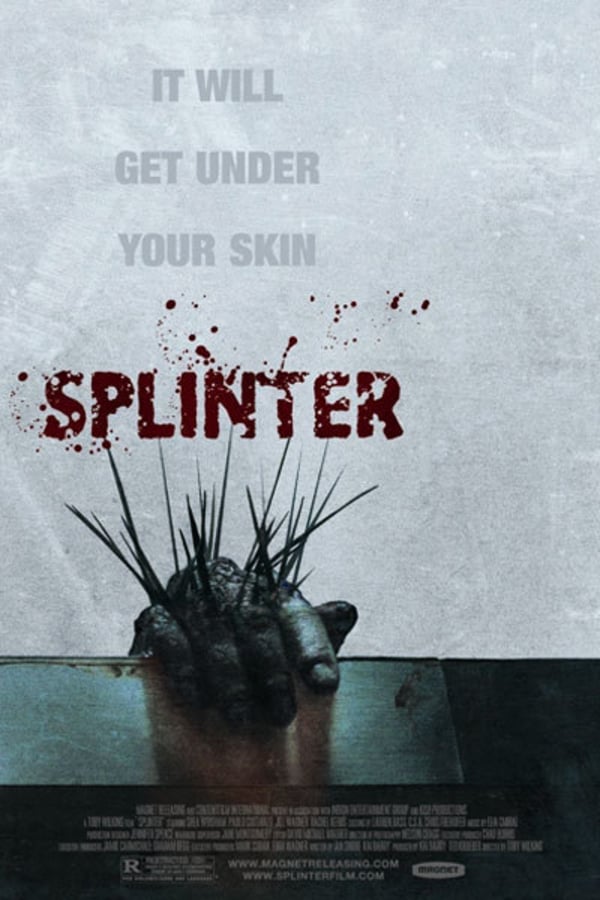 Splinter
Directed by Toby Wilkins
A group of people are trapped in a gas station by a spikey parasite monster in this grisly creature feature. A young couple retreats to the wilderness for a romantic camping weekend, but their idyll is shattered when they are carjacked by an escaped convict and his girlfriend on the run from the police. As the foursome travel the back roads together, each plotting their next move, they find themselves in deeper trouble than any of them could have imagined when a blood-crazed creature that absorbs the corpses of its victims gets the two couples in its sights.
A group of people are trapped in a gas station by a spiky parasitic monster.
Cast: Shea Whigham, Jill Wagner, Paulo Costanzo
Member Reviews
Pretty good creature feature fun.
I like the idea, but poor execution and only one setting.
I am usually okay with movies not completely explaining the origins of the monster... it adds mystery to the story. But, this movie ended with more questions than answers. However, I really enjoyed it. Amazing effects. You should definitely give this one a try.