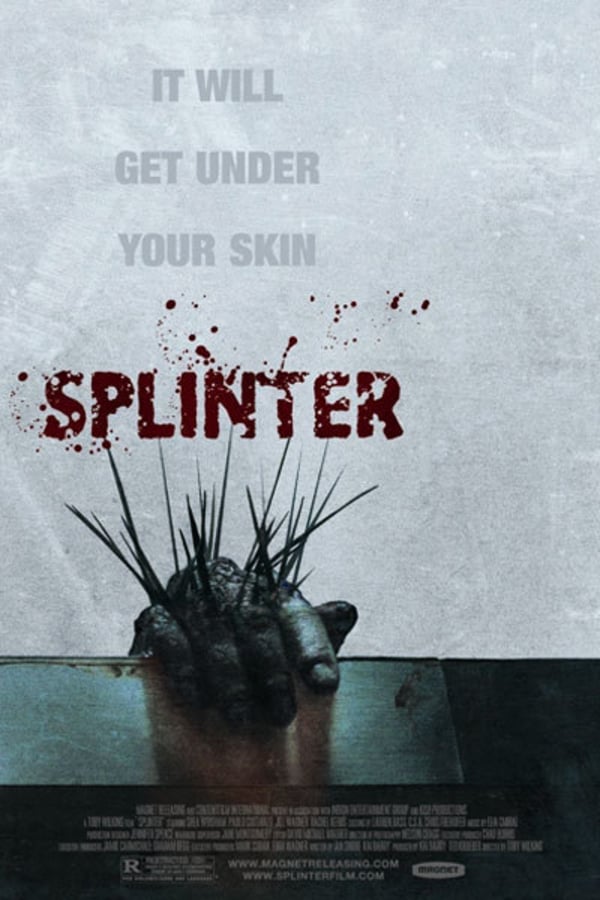 Splinter
Directed by Toby Wilkins
A group of people are trapped in a gas station by a spikey parasite monster in this grisly creature feature. A young couple retreats to the wilderness for a romantic camping weekend, but their idyll is shattered when they are carjacked by an escaped convict and his girlfriend on the run from the police. As the foursome travel the back roads together, each plotting their next move, they find themselves in deeper trouble than any of them could have imagined when a blood-crazed creature that absorbs the corpses of its victims gets the two couples in its sights.
A group of people are trapped in a gas station by a spiky parasitic monster.
Cast: Shea Whigham, Jill Wagner, Paulo Costanzo
Member Reviews
It was good, kinda of like The thing.
Great creature and physical effects, decent acting, but the cameraman has one hell of a palsy.
I absolutely love this movie. Fantastic creature effects, solid acting, and actually pretty scary! Low budget horror done right that I will continue to rewatch for years and years. Just another great, underrated horror film on Shudder.
I loved this. The creature is freaky, the acting and scenario are good, and I appreciated the way the characters reasoned out ways to try and survive.
pretty good horror movie really good to watch