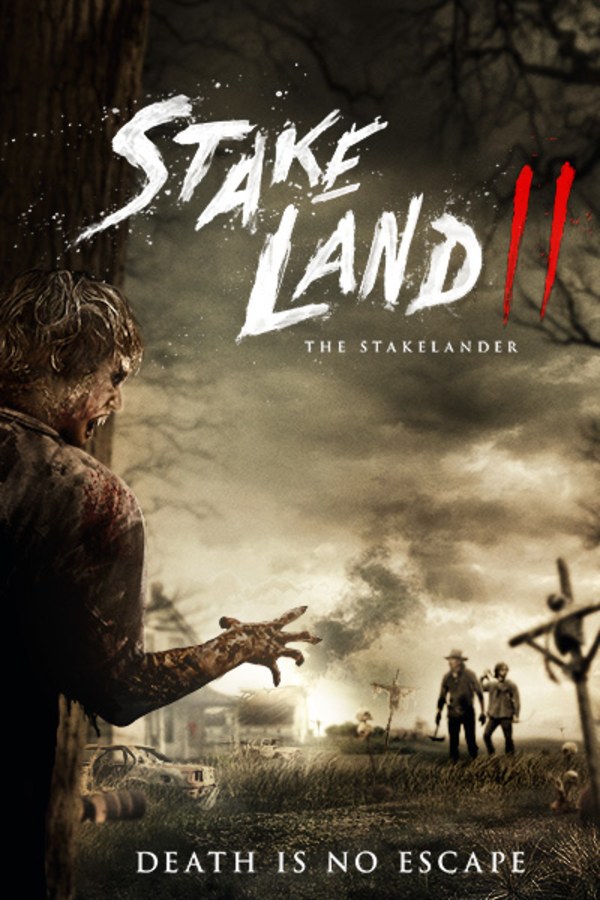 Stake Land II
Directed by Dan Berk, Robert Olsen
When his home in New Eden is destroyed by a revitalized Brotherhood and its new Vamp leader, Martin finds himself alone in the badlands of America with only the distant memory of his mentor, the legendary vampire hunter Mister, to guide him. Roaming the wilderness of a steadily decaying country, Martin searches for the one man who can help him exact revenge.
When his home is destroyed, Martin finds himself alone in the badlands of America.
Cast: Nick Damici, Connor Paolo, Laura Abramsen
Member Reviews
Wow- I might have liked this one more than part one- Nick Damici is the man.
3.5 Stars - On par if not slightly lesser than the original. The pacing, effects/action, acting, and ending were better than the 1st but this one was more predictable, had less emotional impact, and was less scary. But if you enjoyed the original then you enjoy this; especially Martin and Mister's character arc.
This one was good as well. Like the ending when Mister said a father wants his son to be better than he.
Just as good as the first one and a perfect sequel with great cinematography, tone, and development. I just loved this series. I'm glad that they tried to put in moments of genuine happiness in the bleak environment.
As is most often the case, the sequel is not as strong as the original movie upon which the series concept is based. Part II does, however, contain a backstory for Mister as well as further elaboration on the nature of the vampires. There are a number of creepy or thrilling moments, with the climatic vampire assault on the lock down being the most memorable.