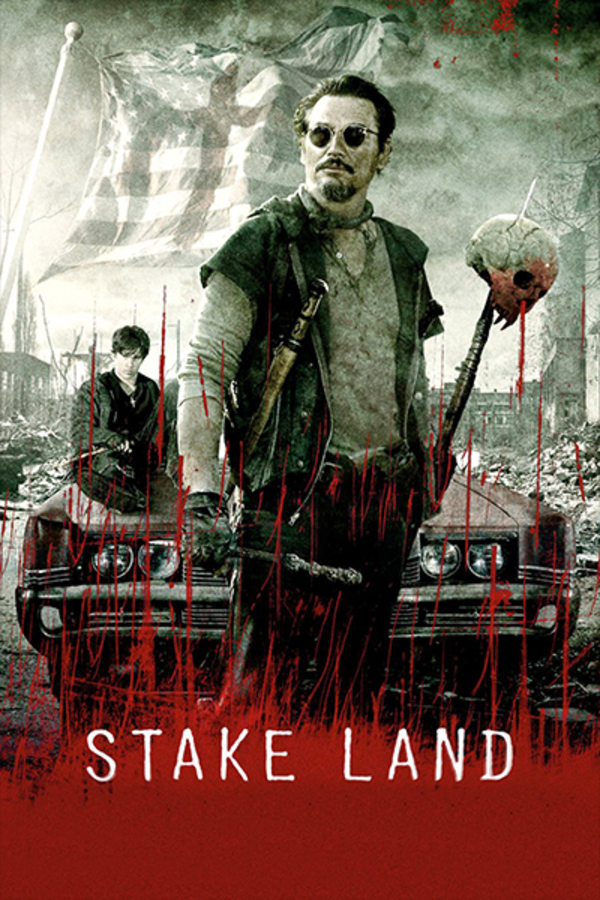 Stake Land
Directed by Jim Mickle
Martin was a normal teenage boy before the country collapsed in an empty pit of economic and political disaster. A vampire epidemic has swept across what is left of the nation's abandoned towns and cities, and it's up to Mister, a death dealing, rogue vampire hunter, to get Martin safely north to Canada, the continent's New Eden. Contains strong language, violence and gore.
A rogue vampire hunter mentors a young boy in post-apocalyptic America.
Cast: Connor Paolo, Nick Damici, Gregory Jones
Member Reviews
don't know how i missed this movie til now. i think it's the best movie I've seen in a very long time. i got so vested in the characters my heart rate went up whenever trouble arose...which is constant through the movie. it had a great pace and kept it. it was even a
I really enjoyed it. It was an emotional take on a post apocalyptic world but at the same time full of blood and gore. Worth a watch through.
Story was good loved the vampires