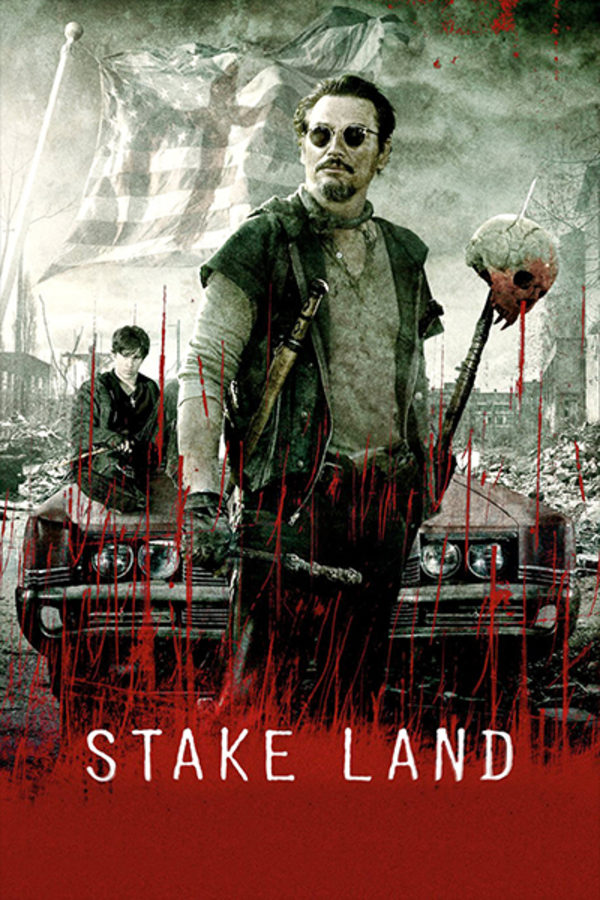 Stake Land
Directed by Jim Mickle
Martin was a normal teenage boy before the country collapsed in an empty pit of economic and political disaster. A vampire epidemic has swept across what is left of the nation's abandoned towns and cities, and it's up to Mister, a death dealing, rogue vampire hunter, to get Martin safely north to Canada, the continent's New Eden. Contains strong language, violence and gore.
A rogue vampire hunter mentors a young boy in post-apocalyptic America.
Cast: Connor Paolo, Nick Damici, Gregory Jones
Member Reviews
I love it! The depth makes up for lack of plot. There's a lot going on at different levels, not just a cat and mouse chase saga. Love the two guys, the older one is a total Dude, I'd put my life in his hands.
Diaper-I completely agree.
Get off your phone and out of modern-Z films and sit down to a fucking story about more than zombies being your enemy. You'd think think that blood, guts, and gore would be enough for some, for others, character development, plot thickening, and story-telling just rolls right over their head as 'boring' when in reality, a film nearly 10 years old standing the test of time would prove otherwise.