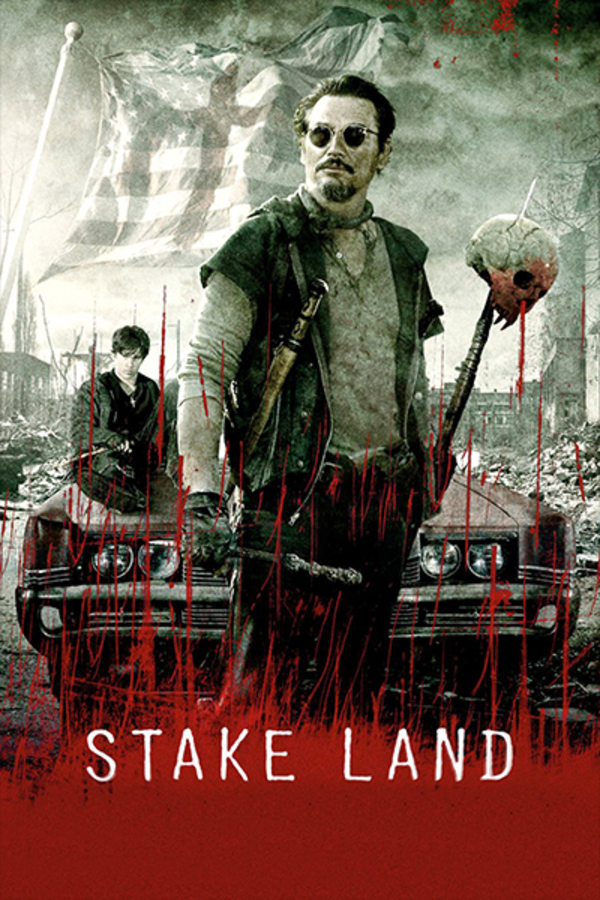 Stake Land
Directed by Jim Mickle
Martin was a normal teenage boy before the country collapsed in an empty pit of economic and political disaster. A vampire epidemic has swept across what is left of the nation's abandoned towns and cities, and it's up to Mister, a death dealing, rogue vampire hunter, to get Martin safely north to Canada, the continent's New Eden. Contains strong language, violence and gore.
A rogue vampire hunter mentors a young boy in post-apocalyptic America.
Cast: Connor Paolo, Nick Damici, Gregory Jones
Member Reviews
Really enjoyed this. Without sounding stupid its the most realistic vampire film I've seen. Pulled at the heart strings a few times haha but like I said thats because it's quite believable. Would recommend watching.
One of the best recent Vampire movies. Watch immediately.
This was recommended to me by a few friends and it didn't disappoint. My only complaint is the creatures were more like zombies than vampires but it's still a decent watch. Can't wait to check out the second one.