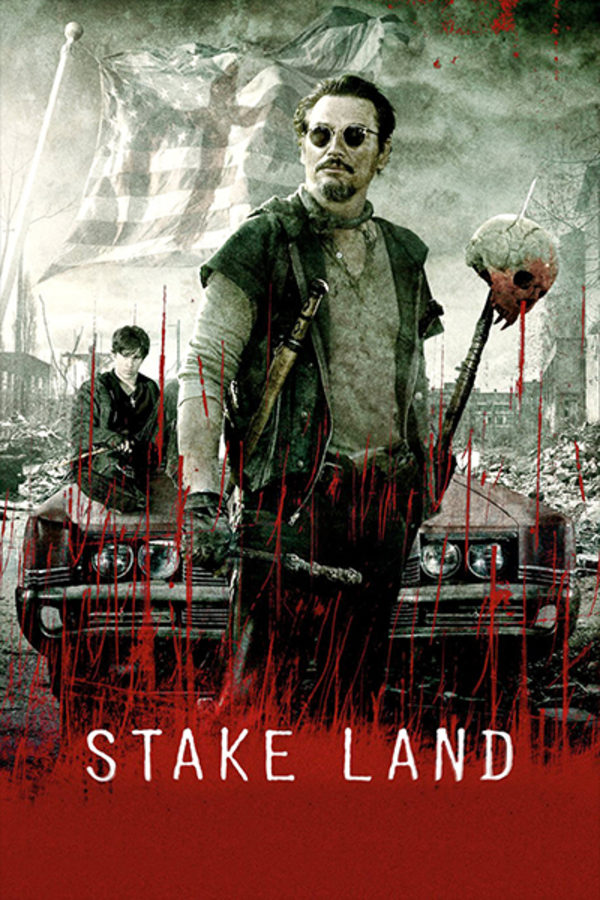 Stake Land
Directed by Jim Mickle
Martin was a normal teenage boy before the country collapsed in an empty pit of economic and political disaster. A vampire epidemic has swept across what is left of the nation's abandoned towns and cities, and it's up to Mister, a death dealing, rogue vampire hunter, to get Martin safely north to Canada, the continent's New Eden. Contains strong language, violence and gore.
A rogue vampire hunter mentors a young boy in post-apocalyptic America.
Cast: Connor Paolo, Nick Damici, Gregory Jones
Member Reviews
looked interesting. didn't think I'd like it but kill time. but it's good. lower budget but works with it.
Surprised I had never heard of this, reminds me a lot of The Road or even parts of The Walking Dead. Pretty well written, though I didn't have an easy time becoming invested in the characters until the 3rd act. Has pretty good pacing, almost all the right elements for a post-apocalyptic story.
Pretty amazing. Loved the characters , great twists, & awesome kills! The ending was satisfying I guess.
The guy who plays "Mister" is the same one who starred in the After Dark Horrorfest movie "Mulberry Street". I knew he looked familiar. Awesome vamp movie with a zombie touch. It's different and entertaining.