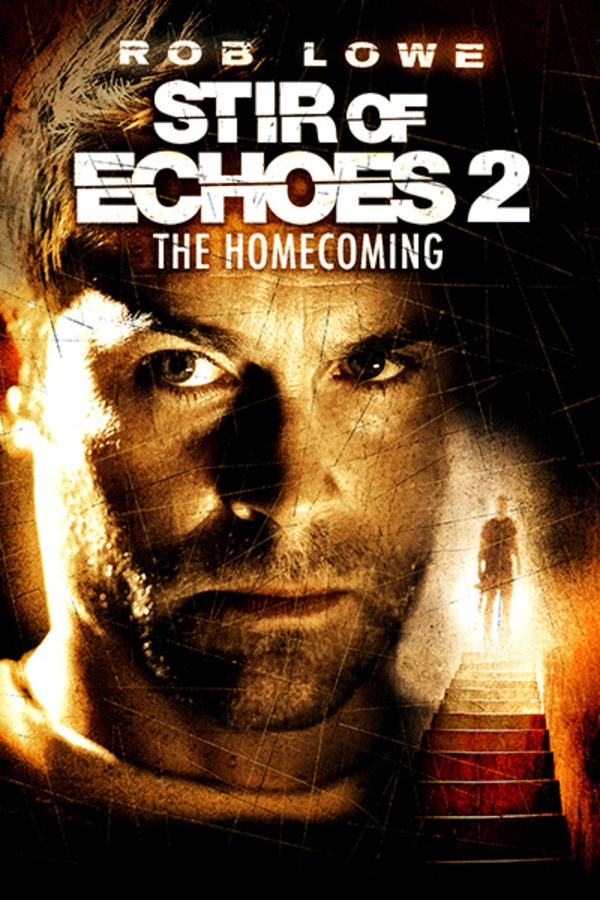 Stir of Echoes 2: The Homecoming
Directed by Ernie Barbarash
After returning home from a tour of duty in Iraq, horrifying visions haunt Ted Cogan. He soon realizes that he may have brought back more than just a medal of honor.
After returning home from a tour of duty in Iraq, horrifying visions haunt Ted Cogan.
Cast: Rob Lowe, Marnie McPhail, Ben Lewis
Member Reviews
Had some nods to the first movie, but could have stood on its own. I agree the first one was better. This one has too much stupidity in it and the payoff is not very rewarding. It's worth one watch, but is not really a repeat. The ending will definitely come as a surprise, but about 30 minutes or so of the movie was unnecessary as it has nothing to do with how the story pays off. Rob Lowe did a good job with the acting, but the others could have had better character development. Like I said, it is definitely worth one watch if you've never seen it before if you enjoy a good mystery, but not much in the way of horror, more of a mystery trying to prove a point about racism.
It's not good it's very lame compared to first .... maybe because-of budget or time frame .. it lack so much of what made the first had . It's like they thinking everyone will rember the first one so we can lack in telling those parts of the story just very sad build up to quick not enuff
what a piece of Shit. The first one is one of my most favorite films. This movie takes a taco bell drunken shit all over it. Would rather have my balls granded off then have to watch this shit again.
First one was WAY BETTER!
This entry is simply awful. The story is ridiculous and hard to suspend your disbelief over. I know we're talking about seeing a ghost of someone that was murdered but the rest of the plot was ridiculous on so many levels. The wife character is an unsympathetic fool, the son an idiot and the main character not likable in the least. The flashback scenes are painful to watch just based on how they were filmed and the acting (expect for Rob Lowe) is terrible. The only reason this was made was to cash in on something previously successful and they failed miserably at it. I can't imagine using this movie as an example for anything other than what NOT to do in the industry.