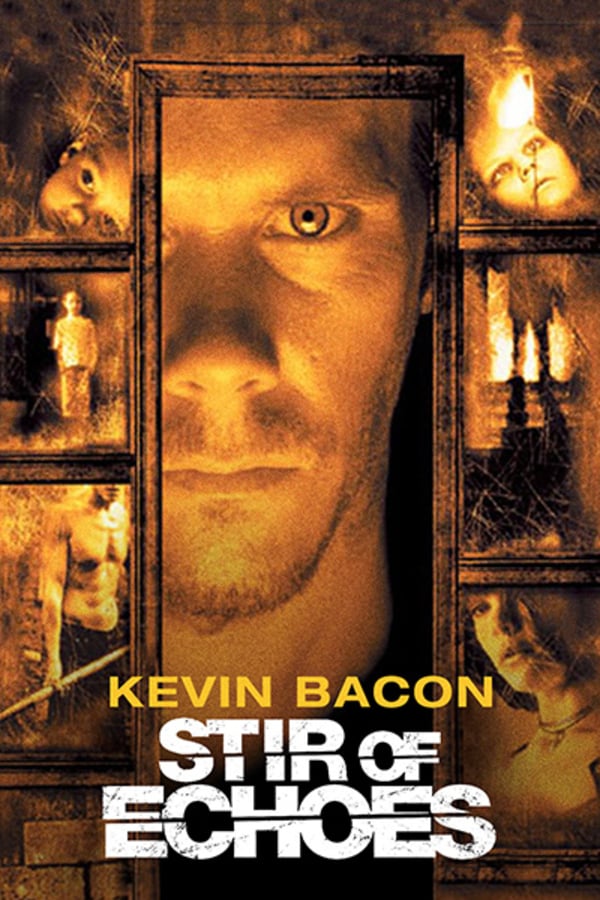 Stir of Echoes
Directed by David Koepp
Tom Witzky (Kevin Bacon) is a blue-collar worker, a family man, the most ordinary guy in the world...who is about to be plunged into a shattering encounter with another world. And it doesn't matter that Tom doesn't believe in the supernatural. Because somethingsupernatural has started to believe in Tom. After he is hypnotized at a neighborhood party, Tom changes. He sees things he can't explain and hears voices he can't ignore. As the horrific visions intensfy, Tom realizes they are pieces of a puzzle, echoes of a crime calling out to be solved.
A most ordinary guy is plunged into a shattering encounter with another world.
Cast: Kevin Bacon, Kathryn Erbe, Zachary David Cope
Member Reviews
A good story line great suspense good movie overall
This is one of my favorites , I certainly recommend it!!!
Always loved this movie! It was so hard to find it. I've only seen it once as a little kid so happy shudder has it
Haven't seen this since it first came out and it's still great. A good take on the classic restless ghost story formula with an element of clairvoyance thrown in, making it interesting. I haven't seen the sequel yet (gonna watch it next) but this one, while predictable in places, has enough to keep you wanting to see what will happen next. I definitely recommend giving this one a watch.
Good performance by Bacon in a decent, if predictable, film.