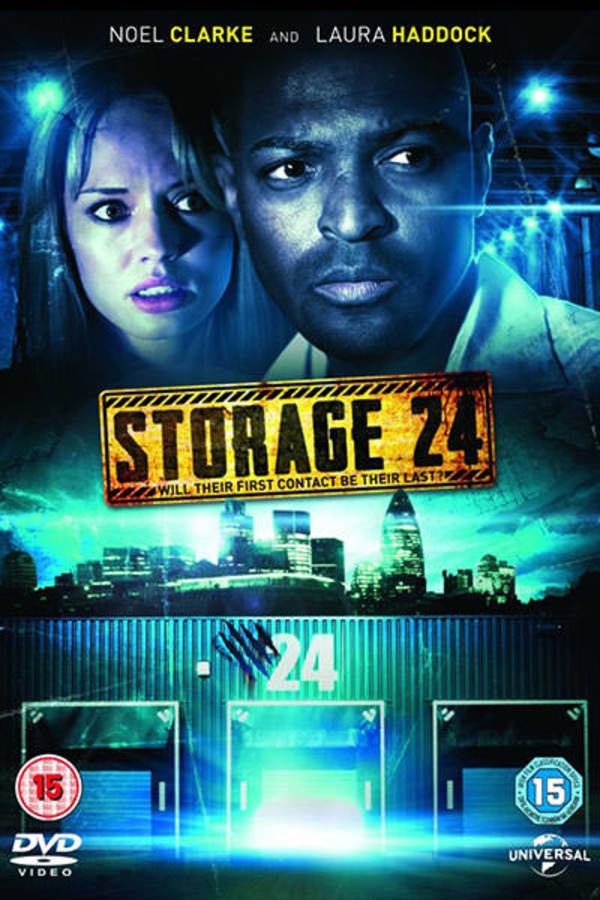 Storage 24
Directed by Johannes Roberts
London is in chaos. A military cargo plane has crashed leaving its highly classified contents strewn across the city. Completely unaware London is in lockdown, Charlie (Noel Clarke) and Shelley (Antonia Campbell-Hughes), accompanied by best friends Mark (Colin O'Donoghue) and Nikki (Laura Haddock), are at Storage 24 dividing up their possessions after a recent break-up. Suddenly, the power goes off. Trapped in a dark maze of endless corridors, a mystery predator is hunting them one by one. In a place designed to keep things in, how do you get out?
Four friends wind up stalked by a mysterious predator after a military plane crashes.
Cast: Noel Clarke, Colin O'Donoghue, Antonia Campbell-Hughes
Member Reviews
Fun movie with good friend drama. Not a five-skull feature but worth watching if nothing else to watch. Good acting. Predictable though.
Fun sci-fi alien creature feature! The monster was cool looking and plot was pretty standard but was entertaining and had some nice gore
Not bad as creatures go. Hard to compete with the big dog aliens (Alien/Predator), but I liked the wall-to-wall hall runs it did in a couple scenes-that added some originality. Like me some AC-H, so an extra skull for her being alive anywhere.
Low budget, familiar premise. But, a unique creature and compelling acting keep things enjoyable. Too much shaky-cam for my taste to disguise the lack of effects, but still worth a watch. Doc says three stars.