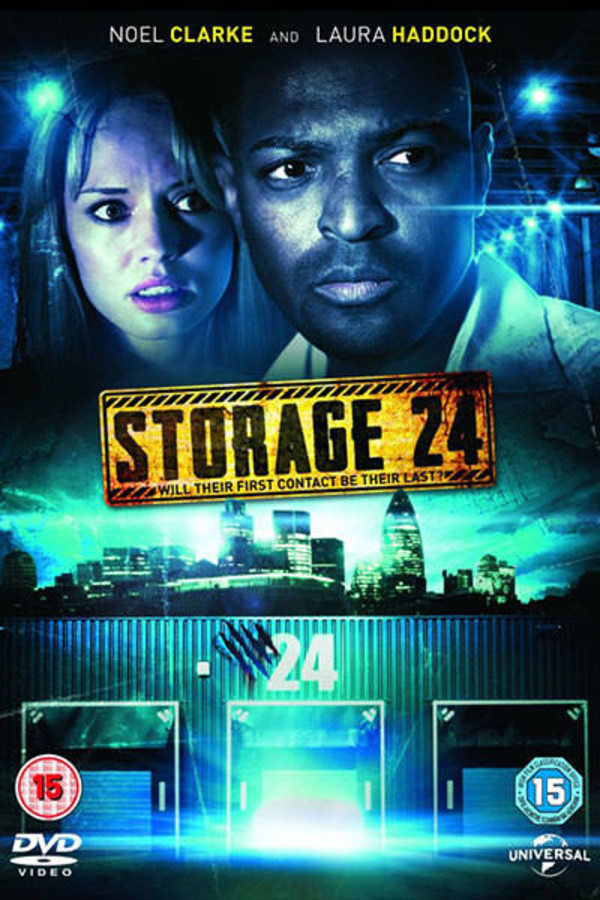 Storage 24
Directed by Johannes Roberts
London is in chaos. A military cargo plane has crashed leaving its highly classified contents strewn across the city. Completely unaware London is in lockdown, Charlie (Noel Clarke) and Shelley (Antonia Campbell-Hughes), accompanied by best friends Mark (Colin O'Donoghue) and Nikki (Laura Haddock), are at Storage 24 dividing up their possessions after a recent break-up. Suddenly, the power goes off. Trapped in a dark maze of endless corridors, a mystery predator is hunting them one by one. In a place designed to keep things in, how do you get out?
Four friends wind up stalked by a mysterious predator after a military plane crashes.
Cast: Noel Clarke, Colin O'Donoghue, Antonia Campbell-Hughes
Member Reviews
Not bad as creatures go. Hard to compete with the big dog aliens (Alien/Predator), but I liked the wall-to-wall hall runs it did in a couple scenes-that added some originality. Like me some AC-H, so an extra skull for her being alive anywhere.
Low budget, familiar premise. But, a unique creature and compelling acting keep things enjoyable. Too much shaky-cam for my taste to disguise the lack of effects, but still worth a watch. Doc says three stars.
The actors, effects and pace are fine... but the story is so uninspired and the characters uninteresting that this movie is quite forgetable. I was actually glad when it ended which is a shame since I usually love alien creature features.