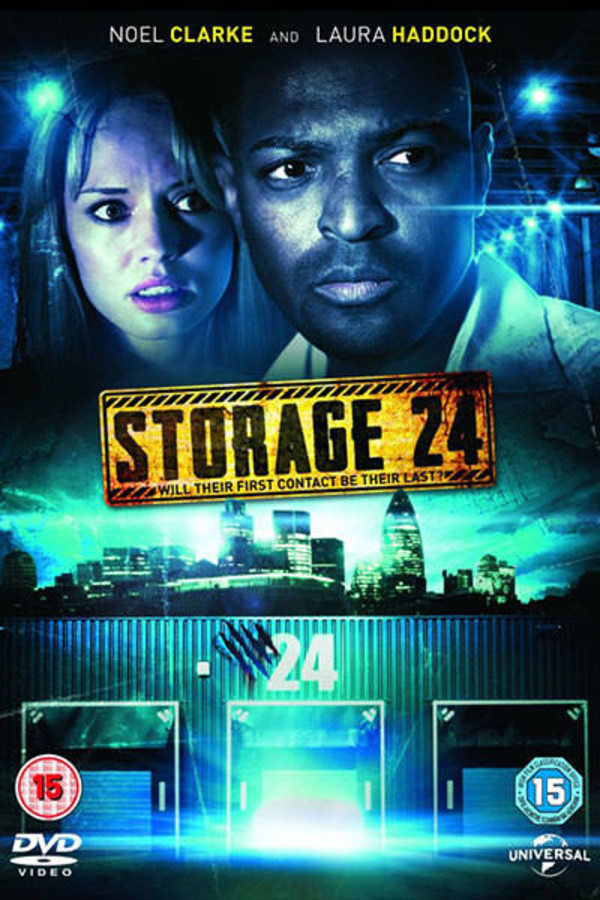 Storage 24
Directed by Johannes Roberts
London is in chaos. A military cargo plane has crashed leaving its highly classified contents strewn across the city. Completely unaware London is in lockdown, Charlie (Noel Clarke) and Shelley (Antonia Campbell-Hughes), accompanied by best friends Mark (Colin O'Donoghue) and Nikki (Laura Haddock), are at Storage 24 dividing up their possessions after a recent break-up. Suddenly, the power goes off. Trapped in a dark maze of endless corridors, a mystery predator is hunting them one by one. In a place designed to keep things in, how do you get out?
Four friends wind up stalked by a mysterious predator after a military plane crashes.
Cast: Noel Clarke, Colin O'Donoghue, Antonia Campbell-Hughes
Member Reviews
Love it One of the best creature features I've ever seen
I loved it! Sly sense of humor, good pacing and good characters. The monster was great.
Fun movie. Nice Seeing "Mickey" again. Nice little twist at the end.
Pretty good documentary on Rotherham UK. Never like seeing kids get hurt. Nobody is allowed to have knives either, because someone might be able to cut carrots or, defend the selves from a non-european rapist. Good thing the protagonist donated to a synagogue towards the end. Alien bug men invaders wouldnt be allowed to hurt kids without synogogue donations. Xenophobia is totally lame, alien diversity is our strength. 4 shekels out of 5, fun film. Very well sourced. Feel like a new goyim. Might as well put the mark of the beast in my right arm. Would watch again. We need more aliens invaders, donate to your local Synogogue guys.