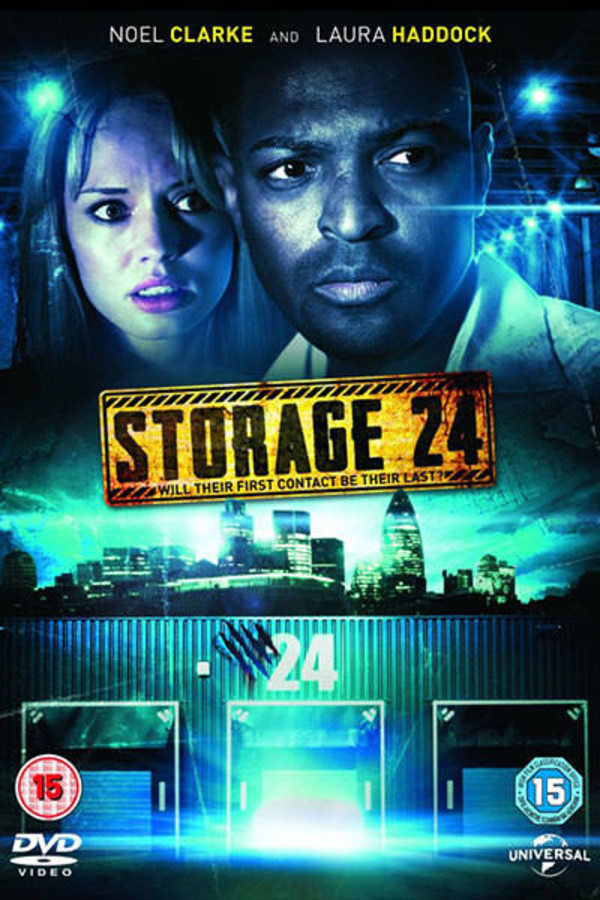 Storage 24
Directed by Johannes Roberts
London is in chaos. A military cargo plane has crashed leaving its highly classified contents strewn across the city. Completely unaware London is in lockdown, Charlie (Noel Clarke) and Shelley (Antonia Campbell-Hughes), accompanied by best friends Mark (Colin O'Donoghue) and Nikki (Laura Haddock), are at Storage 24 dividing up their possessions after a recent break-up. Suddenly, the power goes off. Trapped in a dark maze of endless corridors, a mystery predator is hunting them one by one. In a place designed to keep things in, how do you get out?
Four friends wind up stalked by a mysterious predator after a military plane crashes.
Cast: Noel Clarke, Colin O'Donoghue, Antonia Campbell-Hughes
Member Reviews
Awesome movie! More Creature and Alien movies please.
Not a bad monster movie, worth watching.
I love this movie! I watch it every six months it seems. Great B Alien movie. Would of given more skulls but the characters kinda whine a lot. Normally I would hate this to the point of not watching the movie again but this movie is good enough to see past my pet peeve of whining characters.
All in all good watch, I didn't have to shut it off so......