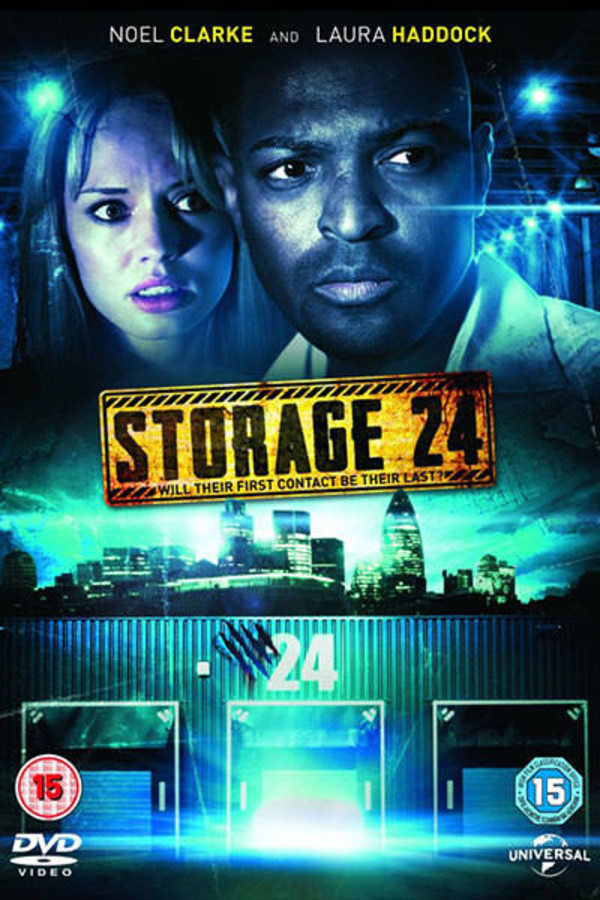 Storage 24
Directed by Johannes Roberts
London is in chaos. A military cargo plane has crashed leaving its highly classified contents strewn across the city. Completely unaware London is in lockdown, Charlie (Noel Clarke) and Shelley (Antonia Campbell-Hughes), accompanied by best friends Mark (Colin O'Donoghue) and Nikki (Laura Haddock), are at Storage 24 dividing up their possessions after a recent break-up. Suddenly, the power goes off. Trapped in a dark maze of endless corridors, a mystery predator is hunting them one by one. In a place designed to keep things in, how do you get out?
Four friends wind up stalked by a mysterious predator after a military plane crashes.
Cast: Noel Clarke, Colin O'Donoghue, Antonia Campbell-Hughes
Member Reviews
Much better than expected. Would watch again and recommend to others. Only three Skulls because I hate human drama (ah you cheated on me ah I am a helpless tarte who needs to scream all the bloody time).
Better than expected. Would've liked a better ending but still enjoyed it.
It wasn't too bad; however, I found it under paranormal and thought it was more sci-fi, especially with the ending. I don't regret watching it, but would definitely not watch it again.
Solid 3/5. Based on production value and plot and character development, it wasn't anything new but not as bad as I've seen in other related productions. Characters were relatable by the end and the "Big Bad", while not terrible, could've made do with a bit more hidden presence before it's revealed. The ending worked out better. Shouldn't have been surprised but I was, so kudos.