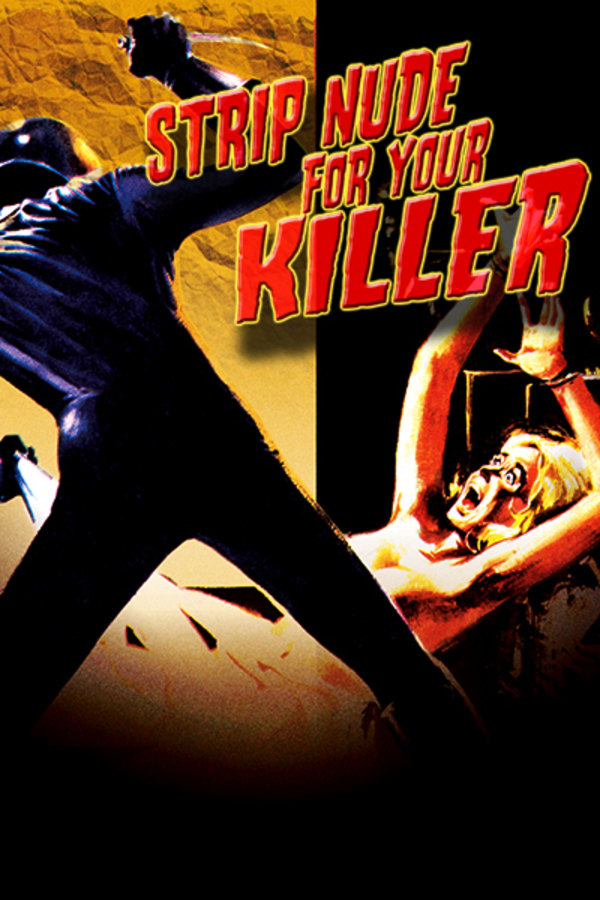 Strip Nude for Your Killer
Directed by Andrea Bianchi
The staff at a sleazy fashion agency are hunted by a psychopath after the accidental death of a model. Bad news for Carlo and Magda, two photographers who've just begun an affair amidst the scary slayings. Who is the motorcycle-suited-maniac who's killing the great beauties of Europe? Could it have something to do with the abortion that opens the movie in an uncomfortable close-up? Andrea Bianchi's gloriously sordid soap-opera-meets-giallo is boosted by the presence of Euro-horror goddess Edwige Fenech, who appeared in films for Mario Bava, Sergio Martino and Eli Roth.
Models and photographers at a sleazy agency are hunted by a psychopath.
Cast: Edwige Fenech, Nino Castelnuovo, Femi Benussi
Member Reviews
Thoroughly entertaining, tits and ass galore. Also, on a side note Edwige Fenech is the art instuctor in Hostel Part II. She still looked great in 2007 at the age of 58.
Just a warning that there are some seriously sexist things and behaviors in this. The men are pretty much awful to all the women in the film. That said, if you can enjoy it anyway, this is one of the more entertaining giallo films I've seen. Besides the incredible title, there's cool music, and a lot of style. Super sleazy, but fun.
One of my favorite giallo films. Tropes and J&B abound! A fun ride!